Maurizio Sarri says Chelsea head coach job harder than he thought - but there is no plan B
Italian calls for Blues board to show patience as he bids to alter team's style of play
By Sky Sports News
Last Updated: 01/02/19 4:58pm
Maurizio Sarri has admitted that the Chelsea head coach's job is tougher than he anticipated, but says he does not have a plan B as he bids to turn around the Blues' ailing league form.
Chelsea suffered an embarrassing 4-0 defeat at Bournemouth on Wednesday - their heaviest loss in the league for 23 years - which saw them drop out of the Champions League places.
Furthermore, they have won just one of their last four league games, and have lost their last three away matches in all competitions, leading Sarri to concede life at Stamford Bridge is harder than he imagined.
"Probably yes, but I knew very well it's very difficult," Sarri said when asked whether he was struggling more than he thought he would after taking the job in the summer.
"The level is very high and this team played another [style of] football. They won with another football, so it's really very difficult.
"But we can do it. We can improve, change mentality and play our football."
Sari has rigidly stuck to a 4-3-3 formation since arriving in south-west London, with Jorginho, who he brought with him from former club Napoli, regularly starting as a holding-midfielder instead of N'Golo Kante.
The Italian's preference for his countryman rather than Kante in that position, as well as Chelsea scoring just three goals in their last five league games, has led to calls for Sarri to tweak his tactics.
However, Sarri was unmoved when the suggestion of altering his plans was put to him, replying: "Why? I want to do well playing plan A.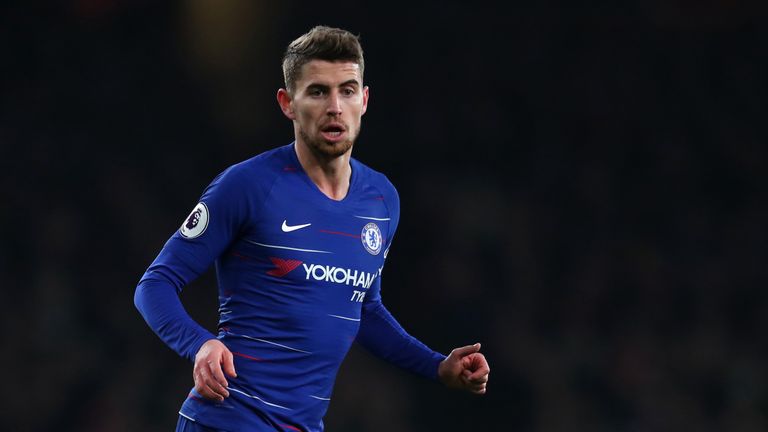 "I don't want to change something that at the moment doesn't work very well. I want to see my football played very well. Then we can change something.
"Everybody 10 years ago knew Barcelona won everything - because they played their football very well. So first of all I want to play my football very well."
He also urged the notoriously trigger-happy Chelsea board - Sarri is the 12th permanent manager at the club since 2004 - to show patience as he bids to alter the team's style of play.
He said: "I want to remember that in the first season of [Jurgen] Klopp at Liverpool he was in the middle of the table.
"The situation in England is very clear. There are three teams above the other.
"In one the coach [Mauricio Pochettino] arrived five years ago, in one [Klopp] four years ago and one [Pep Guardiola] three years ago.
"English football is in the hands of these teams because they were really patient. So we need to work to change the mentality."