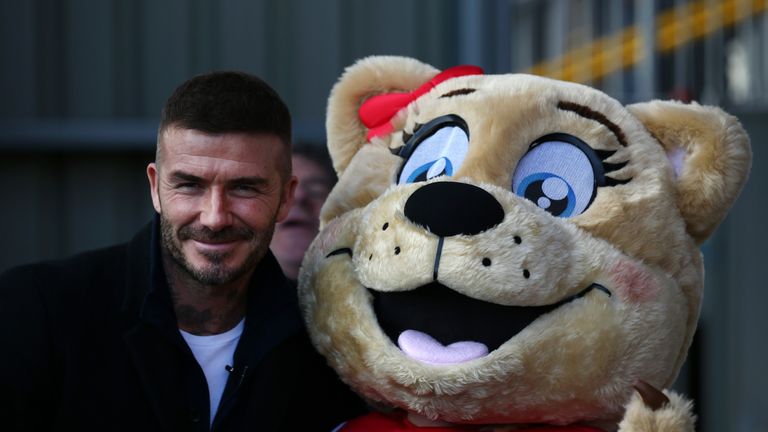 Former England captain David Beckham has watched Salford City for the first time since becoming a co-owner of the National League club.
But Beckham was unable to celebrate a win as promotion-chasing Salford were beaten 3-1 at home by Dover.
Last month Beckham followed in the footsteps of his former Manchester United team-mates Ryan Giggs, Gary Neville, Phil Neville, Paul Scholes and Nicky Butt as he secured a 10 per cent stake in the club.
That means the 'Class of 92' members are the major shareholders of the club at 60 per cent, and Beckham took to the stands at Salford's Peninsula Stadium on Saturday.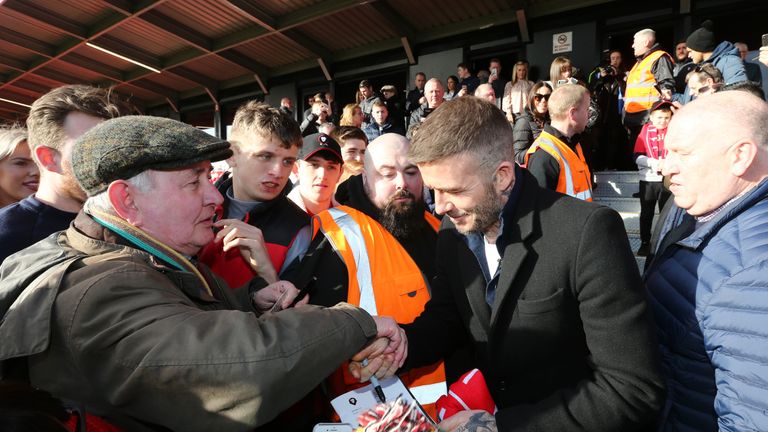 Accompanied by his son Romeo, as well as Phil Neville, Beckham was inundated with autograph and selfie requests on his arrival at the stadium.
His involvement in the club comes five years after the Neville brothers, Scholes, Giggs and Butt took ownership at Moor Lane.
It is the latest venture by the 43-year-old Beckham, who has a wide portfolio of interests following a globe-trotting career which, following his trophy-laden stint at Old Trafford, took in Real Madrid, Los Angeles Galaxy, AC Milan and Paris Saint-Germain.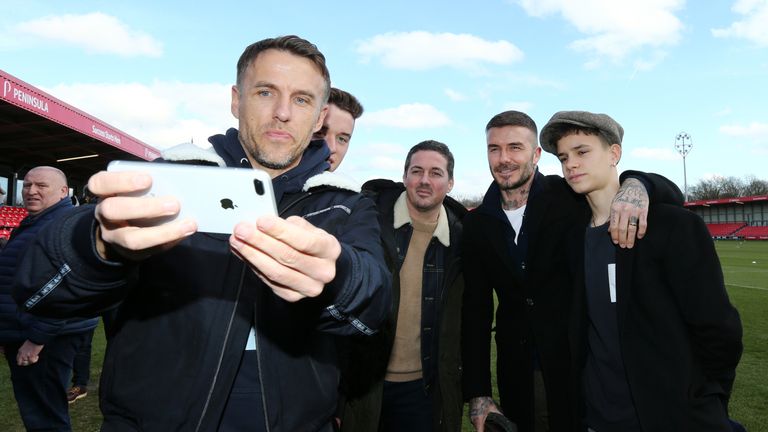 One of his more memorable moments as a player was his goal from the halfway line for United at Wimbledon in 1996 and Salford's teenage midfielder Dennis Politic followed suit, giving his side the lead with a 45-yard drive that sailed over visiting goalkeeper Mitch Walker.
That goal came in the ninth minute and fifth-placed Salford looked on course to boost their promotion hopes.
But Dover, who are down in 20th, equalised in the 25th-minute through Dan McNamara, before claiming all three points thanks to second-half goals from Scott Doe (59) and Jai Reason (81).