PFA chief Gordon Taylor insists independent review will go ahead
Review findings will be submitted "as soon as reasonably practicable"
Last Updated: 22/02/19 1:57pm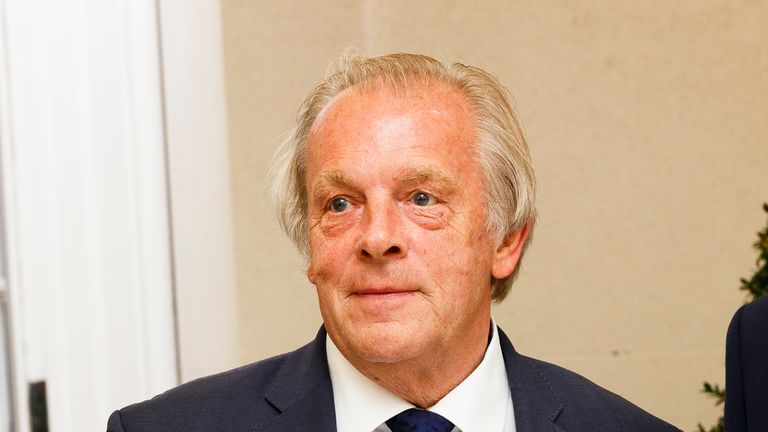 PFA chief executive Gordon Taylor says an independent review of the organisation will take place, responding to media criticism of its slow progress.
Taylor, who has been in the role for 38 years, said in November a QC-led independent review into the "structure and operation of the organisation" would take place.
The announcement was preceded by a storm of criticism aimed at Taylor over discrepancies between his annual salary and the money the PFA spends on supporting footballers with mental health problems and brain injuries.
Taylor has defended his record, but current and former players including Dion Dublin as well as PFA chairman Ben Purkiss have called for him to stand down.
However, following further criticism in a national newspaper on Thursday, Taylor has revealed the PFA has appointed Sport Resolutions to conduct the review and says findings will be submitted "as soon as reasonably practicable".
A statement from the PFA chief said: "In the light of recent media interest I wish to clarify the situation with regard to the proposed Independent Review of the PFA.
"A decision has been made by the Trustees and the Management Committee to appoint Sport Resolutions as the appropriate body to conduct the review. Sport Resolutions are in the process of constituting the panel that will conduct the review and will finalise the Terms of Reference and scope of the review.
"The independent review will look into the (i) governance; (ii) management; and (iii) policies, procedures and operations of the PFA, with the aim of ensuring the PFA operates effectively, in accordance with the highest standards and in the best interests of its members.
"Mindful of the PFA's role to protect, improve and negotiate the conditions, rights and status of all professional football players by collective bargaining agreements, the Independent Review's objectives will be to make recommendations on any changes necessary to implement best practice.
"The Panel will aim to submit its findings to the Trustees and Management Committee of the PFA as soon as reasonably practicable (whilst ensuring that it comprehensively delivers on the agreed scope).
"In the spirit of accountability and transparency, the Key Findings and Recommendations will be published by the PFA as soon as practicable after its completion (whilst ensuring that any necessary confidentiality is maintained)."