Maurizio Sarri has warned Kepa Arrizabalaga he may be dropped from Chelsea's starting line-up for their game against Tottenham on Wednesday.
Watch midweek PL goals on mobile
The Spanish goalkeeper defied his head coach during Sunday's Carabao Cup final defeat to Manchester City by refusing to leave the pitch when Sarri tried to substitute him.
Kepa has been Chelsea's regular keeper this season, but when asked whether he would feature in their key Premier League clash at home to Spurs, Sarri said: "I don't know, I have to decide. Maybe yes, maybe no.
"I want to send a message to my group. The message could be Kepa is on the pitch or Kepa is out of the pitch.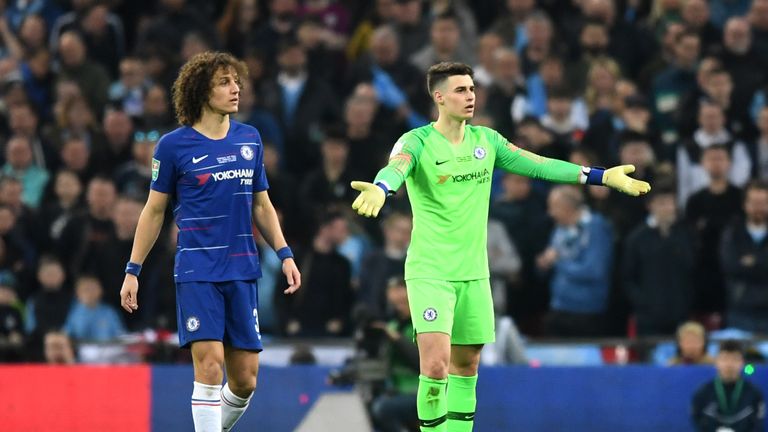 "He made a big mistake, and there are some consequences. If the consequence is to play, he has to be ready to play. If the consequence is the bench, he has to be ready to go to the bench.
"I spoke with Kepa, then we spoke all together. He said sorry to the technical staff but it was not enough. Then he said sorry to his team-mates and the club. He made a big mistake but we don't want to kill him."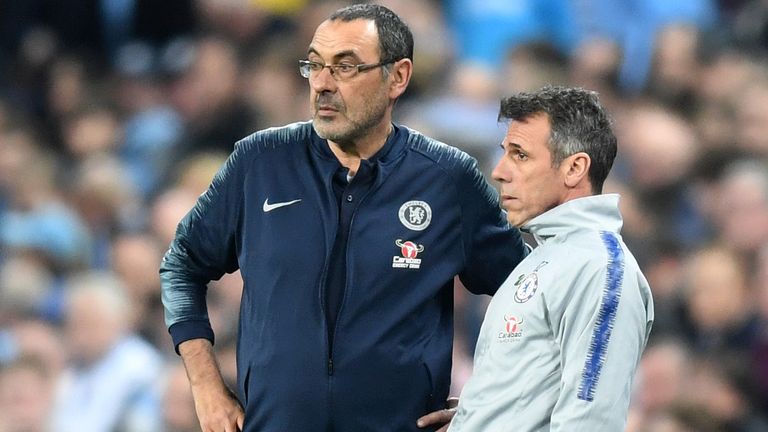 Kepa went down, seemingly injured, towards the end of extra-time at Wembley, leading Sarri to make the decision to bring reserve keeper Willy Caballero on as a replacement.
Sari confirmed, however, that the decision to bring the Argentine on was partially tactical, as he felt the three years he spent as a Manchester City player could have given Chelsea an advantage in the penalty shootout.
"I didn't want a goalkeeper with cramp to do the penalties," said Sarri. "Then Caballero knows the other players - he played in Manchester.
"So I thought it was better with a goalkeeper in a very good physical condition. But then I understood he (Kepa) was able to go to the penalties."
Kepa's insubordination on Sunday has led to suggestions Sarri has lost the respect of his players, with captain Cesar Azpilicueta conspicuous by his absence during the incident.
However, when asked if the Chelsea squad were still behind him, the Italian said: "Did you see the match on Sunday? So you have the answer. After the game, I think it's better.
"It was a very unusual situation. I think the players were very shocked and it was impossible to react immediately.
"The captain spoke to me immediately after the match, then he spoke with Kepa. Yesterday we spoke all together. The situation is really very clear."