In a wide-ranging interview with Sky Sports, Leicester manager Brendan Rodgers reflects on his three-year spell at Liverpool, explains how will get the best out of Jamie Vardy and addresses his controversial Celtic exit.
Rodgers succeeded Claude Puel at the King Power on Tuesday, ending three years at Celtic in which he won seven out of seven domestic trophies and returning to the Premier League for the first time since leaving Liverpool.
Rodgers explains how the departures of key players such as Jamie Carragher, Luiz Suarez, Raheem Sterling and Steven Gerrard affected his tenure while he reflects on the 2013/14 season where Liverpool went so close to ending their wait for a Premier League title.
"When I went in to Liverpool, my job in the first season was to cut the budget," Rodgers explains. "You only need to look at the players who left. Maxi Rodriguez, Alberto Aquilani, Pepe Reina.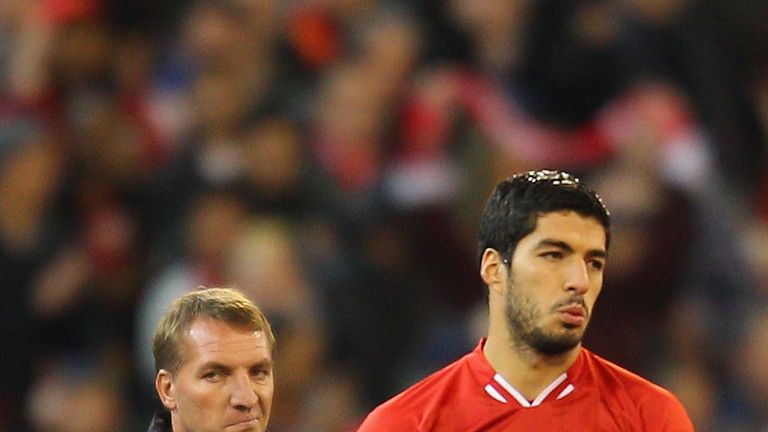 "The job was to cut the budget and bring in a younger team. In January we were able to make the first couple of signings. For £20m we brought in Daniel Sturridge and Philippe Coutinho.
Live Renault Super Sunday


"Then obviously as time wore on, our style and identity grew with the training and work we put in. In the second season, we nearly won the title and qualified for the Champions League. The objective was to get into the top four.
"The third year was difficult because we lost Luis Suarez and the whole thing exploded because we arrived in the Champions League.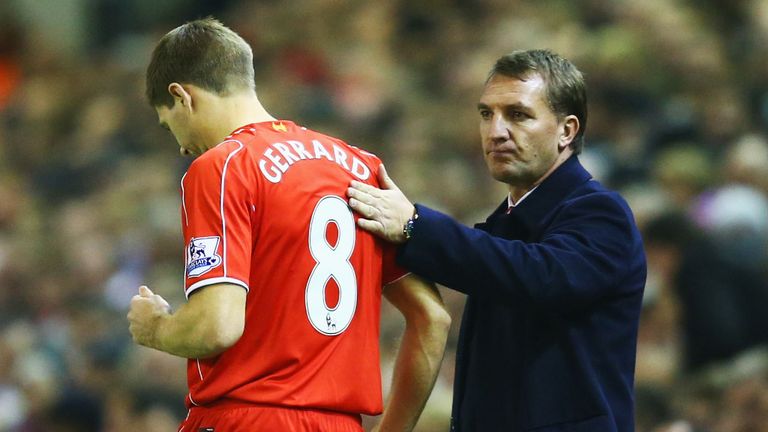 "It was a shame for me because it would have been great to have had the team I had in the second year. Our feeling (at the end of the second season) was that we had a really strong team with a strong identity.
"Of course, Luis left and we didn't quite get the right replacement, so the third season became a lot tougher for us, and of course Steven (Gerrard) was leaving at the end of that. Two of Liverpool's iconic figures moving on.
"We only got eight games into the fourth season and the club decided to make a change. Jurgen has come in and has done an excellent job, I went to Celtic and had the most amazing experience."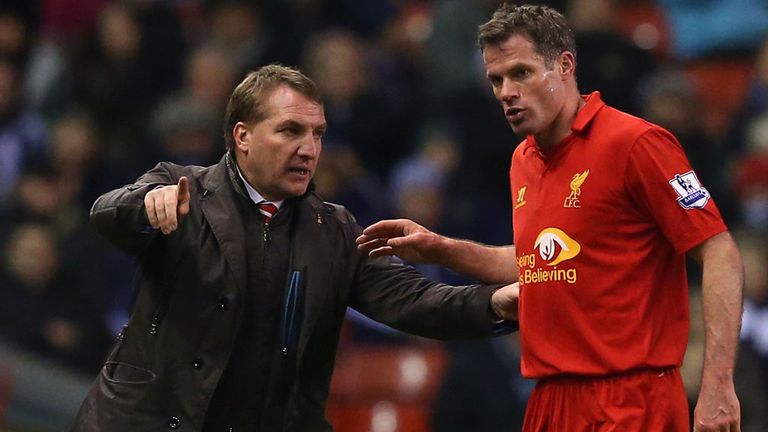 Rodgers, now turning his attention to his new job at Leicester, carefully explained how he plans on getting the best out of Vardy.
"If you watch Leicester in their title-winning season, the space was there and Jamie could run into it," he said. "But part of his evolution as a player is to be able to play when the spaces are tight.
"Of course, some teams may choose to do that - maybe teams in the middle or towards the bottom of the league. They don't want to leave the space, but you have to find a way.
"Find a way to break through that defensive block, find ways to give him opportunities to score because he can score goals. There is absolutely no question about that.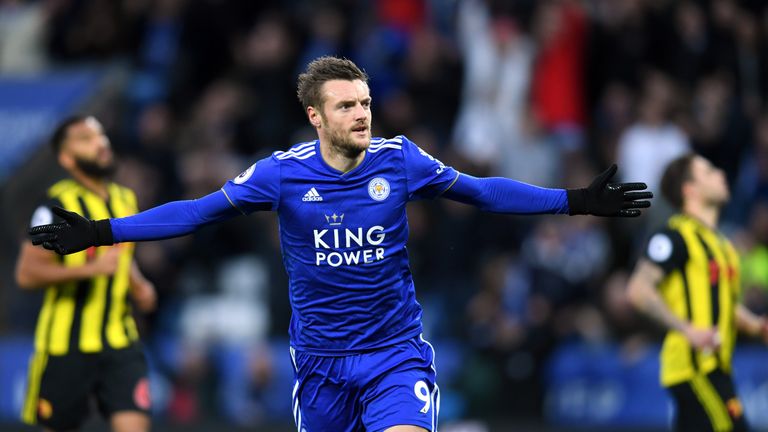 "When I've watched Leicester of late and they counter-attack, the ball is coming up direct and it's one against four. We need to get players closer to him.
"He's absolutely clinical. This guy's a goalscorer, he's done it all his life through non-league, but he has to get the service.
"It's my job to formulate a game plan that allows us to exploit his talents, as well as the talents of the other players. We will never rely solely on Jamie, it's up to others also."
Rodgers has faced criticism for leaving his boyhood club Celtic for Leicester, with alleged sickening chants appearing on social media, which have been strongly condemned by the Scottish club.
Celtic fans also unveiled a huge banner in their game against Hearts at Tynecastle, which read: 'You traded immortality for mediocrity. Never a Celt, always a fraud'.
"Leicester made it clear that I was their only target and that they could not wait until the summer," Rodgers said.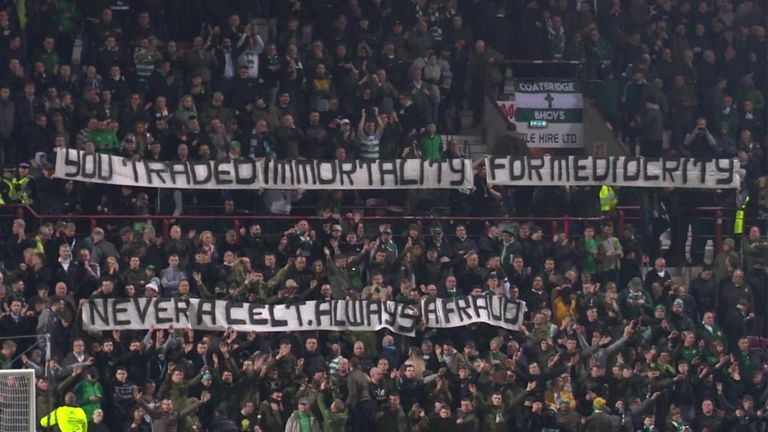 "It was certainly not something that I had been planning. My focus was clearly and purely on Celtic and maintaining the success that we had.
"I was in no hurry to leave. I was living my dream and we were winning and succeeding. I felt I took Celtic maybe as far as I possibly could."
Rodgers' first game in charge of the Foxes is a trip to another of his former sides, Watford, live on Sky Sports on Sunday.