Tackling Racism: John Amaechi's advice for sports media on diversity
"If we have to wait for the role models before we ever get progress, will there ever be progress?" asks John Amaechi
By Sky Sports News
Last Updated: 05/03/19 11:41am
Organisational psychologist and former NBA star John Amaechi believes something "more revolutionary" is needed to improve inclusion and representation in the sports media.
According to research by the Black Collective of Media in Sport (BCOMS), out of 338 people in on-screen roles, written and broadcast media at six of last year's major sporting events, only five black journalists and seven Asian journalists were not from professional sporting backgrounds.
That low level of diversity in sports journalism leads Amaechi to conclude that some regulation may eventually be required to facilitate change that does not otherwise appear to be coming, given the lack of role models from black, Asian and minority ethnic (BAME) backgrounds.
"The glacial pace of progress tells us we need to do something a little more revolutionary than waiting and hoping that we can put some posters up and maybe wear some laces that are different, and hope that change happens that way," he told Tackling Racism: The Media on Sky Sports News.
"At some point, if the powers that be aren't actually willing to facilitate change, then you have to put in a process regulatory-wise.
"It would be great to have more role models. It is really important that people can see people at the top of the ladder and see that however the climb, you can make it.
"The challenge we have is it puts us in a Catch-22 situation - if we have to wait for the role models before we ever get progress, will there ever be progress?
"There has to be some vigilance, where we start looking at the things we take for granted and say, 'do we need to look again, is there somebody we can ask on the floor who might have a different view?'
"The value of inclusion is creating better solutions."
Media consultant Paul McCarthy believes changes in media technology can help to offer a platform to aspiring journalists from BAME backgrounds.
"There are so many forms of media now that there is the possibility for people to have their voices heard," he said.
"It doesn't have to be in the traditional print or electronic media.
"At the Football Writers' Association, we are encouraging so many more young people, no matter their gender and ethnicity, to write, to get involved, and then you get noticed."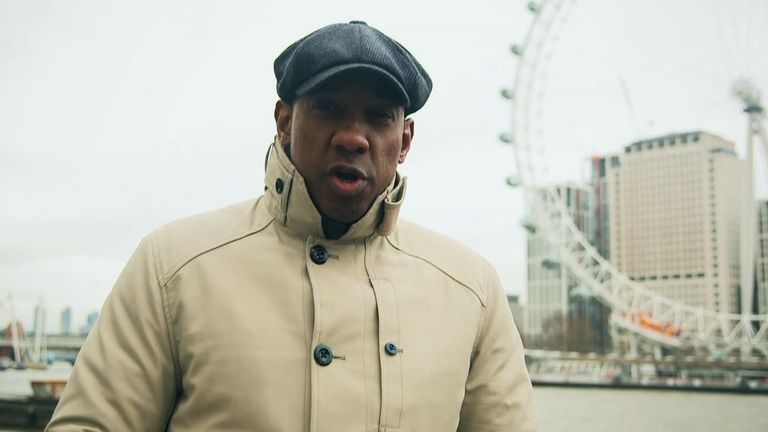 Football pundit and broadcaster Dion Dublin also sees signs of hope, and urged those in power to ensure their companies are increasingly more diverse.
"I am always going to hope for change. There's so much more we can do if we come together and take down those barriers that we have up," said Dublin.
"All we are asking for is a level playing field. Be brave, be the first, and make your company diverse."