Harry Kane showed he would become special at Leyton Orient, says Charlie Daniels
Daniels also reveals he used to be Harry Kane's chauffeur
Last Updated: 10/03/19 2:15pm
Harry Kane showed he would become a special player as a 17-year-old at Leyton Orient, says former team-mate Charlie Daniels.
Kane scored his 200th career goal in Tottenham's 2-1 defeat to Southampton in the Premier League on Saturday to add to the England captain's glowing list of milestones.
But Bournemouth defender Daniels remembers him breaking through as a teenager on loan at Leyton Orient in the 2010/11 season. He says even then, there were clear signs Kane would reach the elite level.
He told Goals on Sunday: "He was only 17 when came on loan at Orient. His finishing was natural. He wasn't the same physically the way he is now but his goalscoring, left-foot-right-foot, headers [was there].
"He scored a fantastic goal for Leyton Orient away at Huddersfield. I think we won 1-0 and from that point you knew there was something special about him.
"He always knew where the back of the net was. Even as a 17-year-old, and it was down to his hard work and dedication that forced himself into the Tottenham team and has done so well."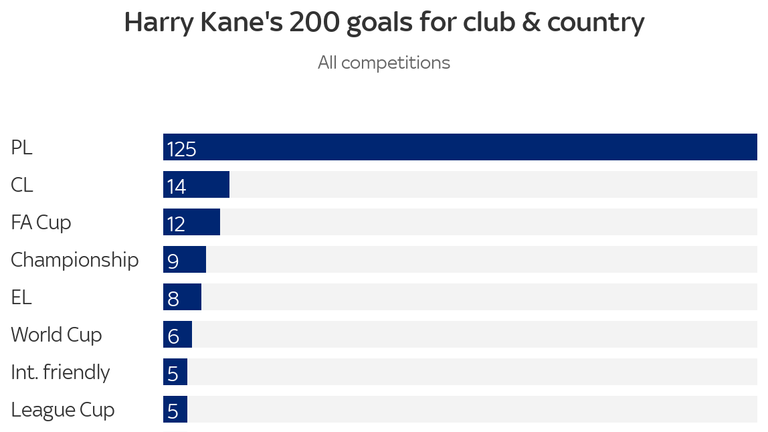 Daniels recalled how he used to drive Kane and another England international, Andros Townsend, to training.
He added: "I was his chauffeur. He didn't have a driver's licence.
"His mum and dad only lived around the corner so in the morning so I used to go and pick him up. Andros Townsend as well. They were quite quiet but as we got to know each other their personalities came out.
"He's [Kane] been on a fantastic journey. His mindset, willingness to improve and [his ability] to drag the team along with him shows. That's why he has become England captain."