The Magic Man is back as the Premier League enters its third-last weekend. Will there be a shock in the title race?
Liverpool returned to the top of the table with victory over Huddersfield on Friday, but Manchester City have the chance to respond when they travel to Burnley on Sunday, live on Sky Sports.
Elsewhere, after Manchester United, Arsenal and Chelsea all failed to win during the week, who wants to finish fourth? And will they manage to take a step towards that this weekend? Read on to hear Paul Merson's thoughts...
Tottenham vs West Ham (Saturday, live on Sky Sports Premier League and Main Event from 11.30am; kick-off at 12.30pm)
It'll be hard for Tottenham, with one eye on next week, they've got to. It's a once-in-a-lifetime thing, in my opinion. With the scores across the last week, they're only a win away from the top four. But they can't afford any injuries before the Ajax game.


You just don't know what you're going to get with West Ham. They are the Premier League bag of revels. One minute they have to score four to beat Huddersfield, then get ripped up by Everton at home, then go to United and nearly win. It's a strange one.
PAUL PREDICTS: 2-1
Crystal Palace vs Everton (Saturday, 3pm)
Everton have turned a corner, but one Sunday they're smashing United 4-0, the week before they're getting done by Fulham. This is it with scores at the end of the season. It's so unpredictable at times.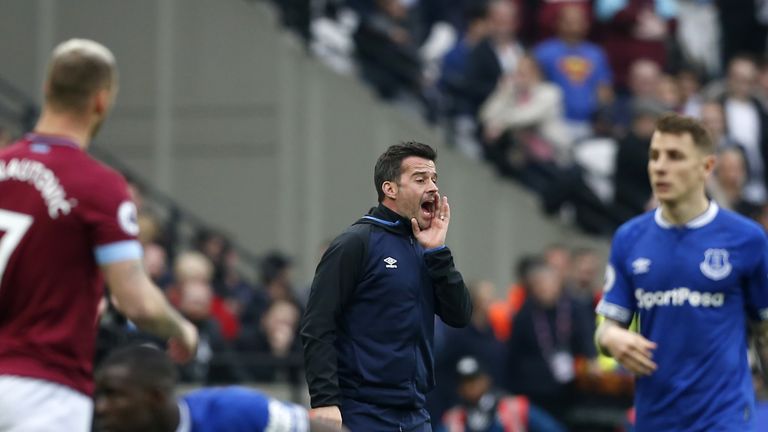 Palace too, they were getting beat here there and everywhere, then go to Arsenal who haven't lost at home in ages and win. But they struggle at home, so I fancy Everton to win it.
PAUL PREDICTS: 1-2
Fulham vs Cardiff (Saturday, 3pm)
Cardiff have to win and hope that Brighton don't beat Newcastle in the late game, it's that simple. I watched Fulham against Bournemouth and they were the better team, the keeper made a few good saves but they deserved to win.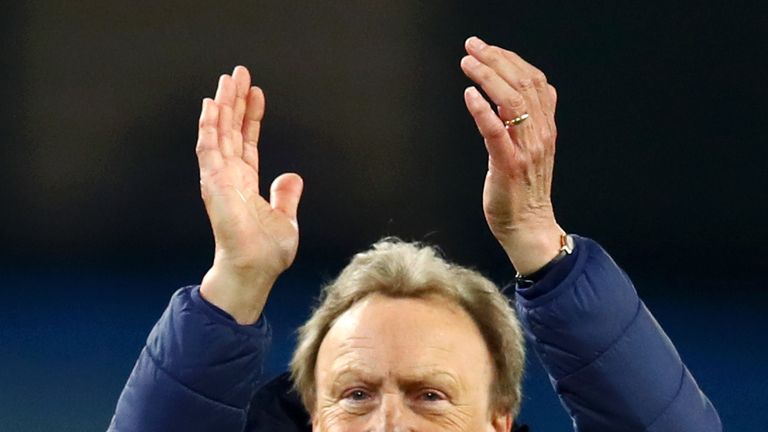 They've got a bit more about them than Huddersfield, they just can't defend and make such, such silly mistakes, the ones you'd expect kids to make. But I think Cardiff will keep it alive at least until the late kick-off.
PAUL PREDICTS: 1-2
Southampton vs Bournemouth (Saturday, 3pm)
Bournemouth are one of those teams who can just go out and play and they have ammunition to hurt you. They had a difficult time last week, the full-back [Adam Smith] getting injured and then [Junior] Stanislas too.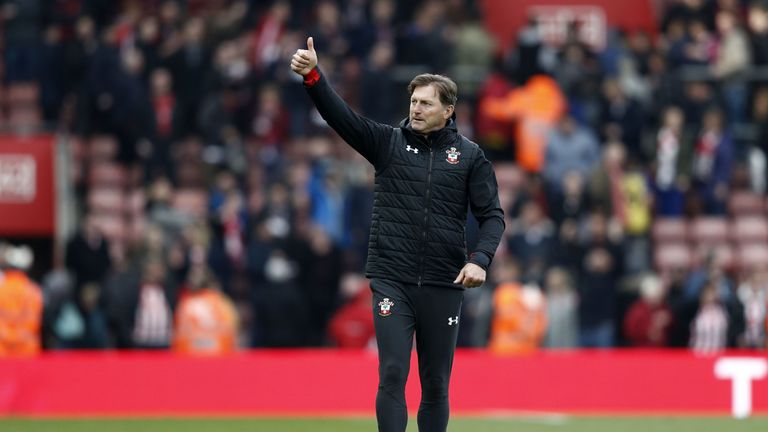 But I think there'll be loads of goals in this game. Southampton are safe for me, and I don't see a lot between these two teams, if the season started today and you asked me who would finish higher out of these two I couldn't tell you.
PAUL PREDICTS: 2-2
Watford vs Wolves (Saturday, 3pm)
I watched Wolves against Brighton last week, yes they dominated but I can't remember the keeper making too many good saves, and then four days later they're 3-0 up against Arsenal at half-time.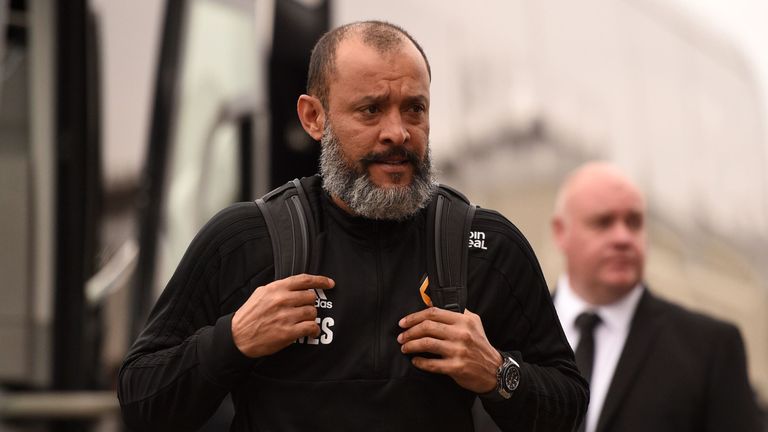 They need to sort out how they're going to break teams down that don't come out - if you look at the games they'd failed to win which they should have, they'd be pushing the top four! You can put six points on straight away for the two Huddersfield games.
Watford are very underrated, they've got some good players, even the other day against Southampton they ground it out to the end. Obviously they're missing Troy Deeney, but I still think it'll be an open game.
PAUL PREDICTS: 2-2
Brighton vs Newcastle (Saturday, 5.30pm)
This all depends on the Cardiff game. If Cardiff get beat against Fulham, a point will do for Brighton and that'll be enough. Cardiff would have to win at Manchester United after that.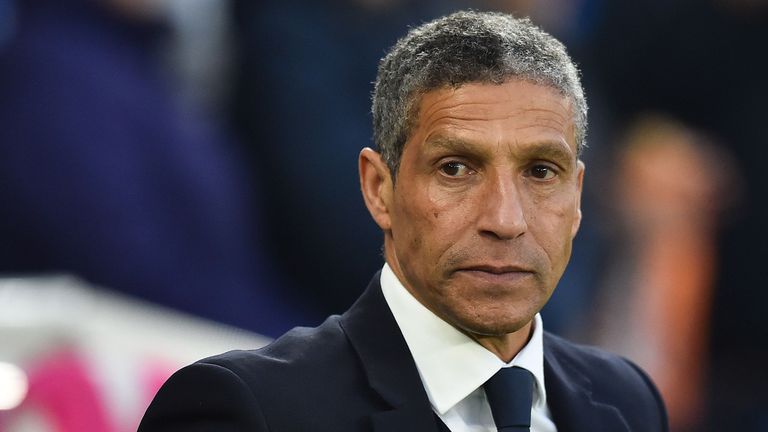 For me, it's hard to call because it all depends on that Cardiff game, because Brighton need to win if Cardiff do. They might still shut up shop, get a point and be happy. The problem is Newcastle play a certain way, show they're hard to beat from the start and always nick chances.
If Newcastle play like they did against Leicester and Southampton, Brighton won't get much out of the game and it'll be tough.
PAUL PREDICTS: 1-1
Leicester vs Arsenal (Sunday, live on Sky Sports Premier League and Main Event from 11.30am; kick-off at 12pm)
I just don't know with Arsenal. They go to Napoli, keep a clean sheet against the second-best team in Italy, and then let in six goals in two league games. You're watching it and thinking what's changed? It's so up and down.
Sometimes you look at it and think the manager does an unbelievable job to get them where they are, but then you look at him playing [Mesut] Ozil and [Henrikh] Mkhitaryan in midfield for Wolves away, which he did at Everton too where they never looked like winning, but the penny didn't drop.
Live Renault Super Sunday


I've got to go for Leicester though. [Jamie] Vardy will be too much for the Arsenal defence, they've got pace. Look at Leicester since Brendan has gone there, they find it hard to break teams down. But when teams like Arsenal come in who are going to have a go, they're a dangerous animal. Very dangerous. Arsenal have half an eye on next Thursday as well which doesn't help.
PAUL PREDICTS: 2-1
Burnley vs Manchester City (Sunday, live on Sky Sports Premier League and Main Event from 1pm; kick-off at 2.05pm)
It's definitely a tougher game than Manchester United in midweek for City. I was a bit shocked but I heard yesterday that Burnley have the best win-ratio percentage against any Premier League winner from the previous season.
You can believe it. It's a hard game. Man City like to win the ball high up, they like to press. Burnley take that away, they're getting the ball forward quickly.
They won't mess about at the back. Two centre-forwards will be awkward and work as a pair too. Centre-halves aren't used to coming up against two strikers, a few years ago when Antonio Conte played two up front for Italy against Spain they made them look silly. They didn't have a clue what to do.
Live Renault Super Sunday


Burnley can catch you cold, and it's a hard game, it's definitely not a gimme. It's a difficult match but I expect Man City to come through with a difficult victory.
PAUL PREDICTS: 1-2
Manchester United vs Chelsea (Sunday, live on Sky Sports Premier League and Main Event from 4.15pm; kick-off at 4.30pm)
I expect United to win, believe it or not. I think [Marcus] Rashford will be too much for the Chelsea defence. I watch Chelsea, if [Eden] Hazard doesn't turn up it's difficult, or if teams keep him quiet. You've seen teams do it before.
Live Renault Super Sunday


I don't think there's a lot between the teams, [N'Golo] Kante being injured changes things, if he does play then they might have too much energy for United's midfield but otherwise, Ruben Loftus-Cheek will be moving out to the left, Jorginho is never going to get you a goal and [Mateo] Kovacic - I can't remember when he last had a shot.
It's just because of Rashford, no other reason, I think he'll have too much for David Luiz and [Andreas] Christensen.
PAUL PREDICTS: 2-1
Friday