Neymar has been banned for three games by the FFF (French Football Federation) after appearing to punch a supporter following Paris Saint-Germain's defeat in the Coupe de France final last month.
The Brazilian forward was involved in an altercation with the fan as he ascended the stairs at the Stade de France to collect his runners-up medal.
He was filmed speaking to the member of the crowd for several seconds before lashing out and then walking away.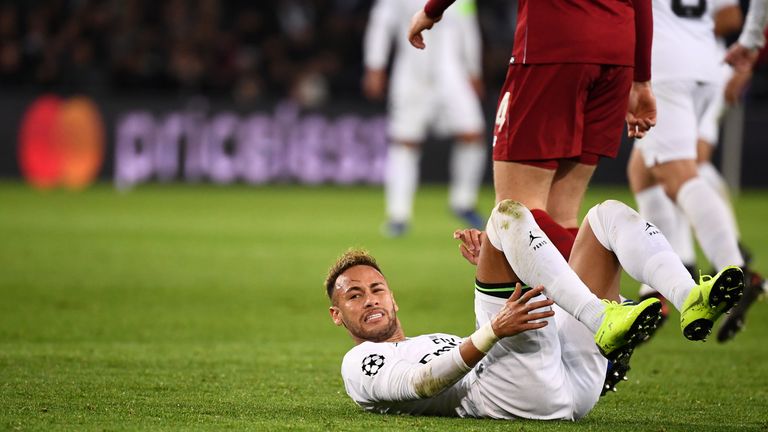 The ban was handed to Neymar by the FFF's disciplinary committee, which met on Thursday. It will come into effect on May 13.
PSG were beaten 9-8 on penalties by Rennes after a 2-2 draw in the final, ending their domination of the tournament they had won for four successive seasons.