Wes Foderingham says he does not want to remain Rangers' second-choice goalkeeper on a long-term basis, and is planning talks with Steven Gerrard over his future.
The 28-year-old had been the club's No 1 since his arrival from Swindon in 2015, but the signing of Allan McGregor at the start of the season saw Foderingham relegated to the bench.
He has made just six appearances in all competitions this campaign, and when asked by Sky Sports News whether he may have to leave Ibrox, he said: "That's always in your thoughts.


"I see myself as a No 1 goalkeeper. Sitting on the bench isn't something that I want to do long term.
"The manager's aware of that so there will be talks at the end of the season. We'll see what we can do."
While he is not happy with his current role in the Rangers squad, Foderingham admits he could not have many arguments about losing his place to McGregor at the beginning of the season.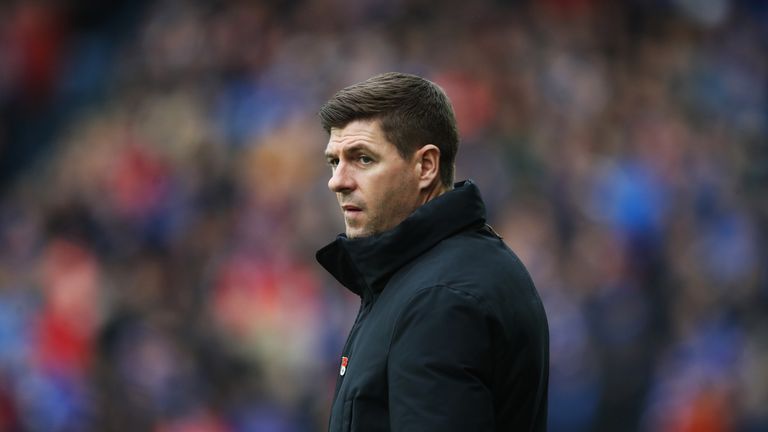 He said: "He's been here before and he's a club legend. He understands the club as well, so that always helps.
"As soon as he started this season he got off to a flier, with some really big performances in Europe as well. I couldn't really have any complaints about being on the bench.
"I compete well in training and when I'm given a chance to play in games, I give a good account of myself. I don't pick the team, so all I can do is do my job."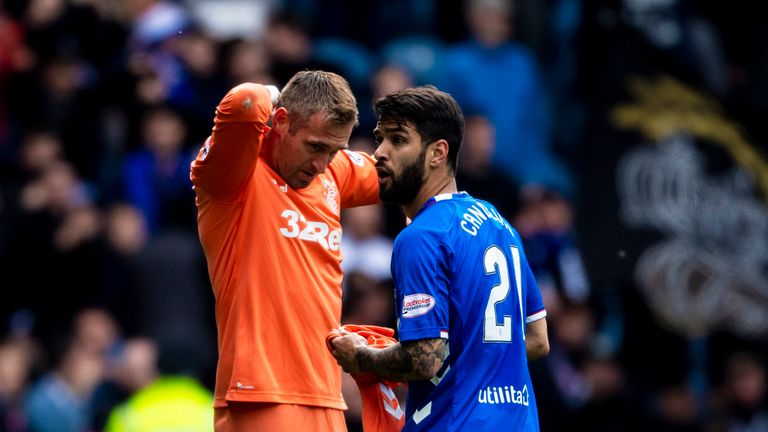 While he has had to watch the majority of Rangers' season from the bench, Foderingham is in line to start Sunday's Glasgow derby against Celtic following McGregor's red card against Hibernian last weekend.
"Obviously I'm excited. I thought I'd end the season without playing any more games," said Foderingham. "Allan had the unfortunate situation getting sent off, so it means I'm probably going to be handed the game.
"I look forward to it. The games [against Celtic] have been closely matched this season, so we probably expect the same on Sunday."