IFAB to review penalty law for goalkeepers after Women's World Cup controversy
"This law will be discussed at the next opportunity," an International Football Association Board spokesperson has told Sky Sports News
By Bryan Swanson, Chief Reporter
Last Updated: 16/07/19 11:58am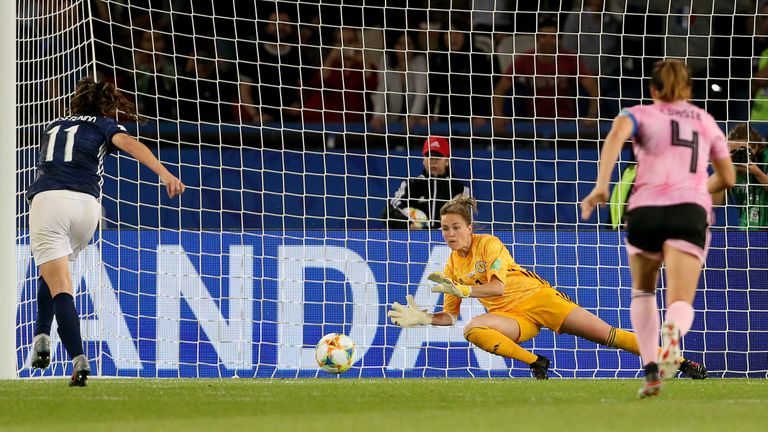 Football lawmakers will review the law that insists goalkeepers keep a foot on the goal-line at the start of a penalty kick, which led to controversy during this summer's Women's World Cup.
An updated law came into force on June 1 that requires goalkeepers to have at least part of one foot on/in line with the goal-line when the kick is taken. Previously, 'keepers were required to have both feet on/in line with the goal-line.
FIFA referees strictly applied the amended law at the Women's World Cup, which ultimately saw Scotland eliminated from the competition, and led to criticism from some managers and players.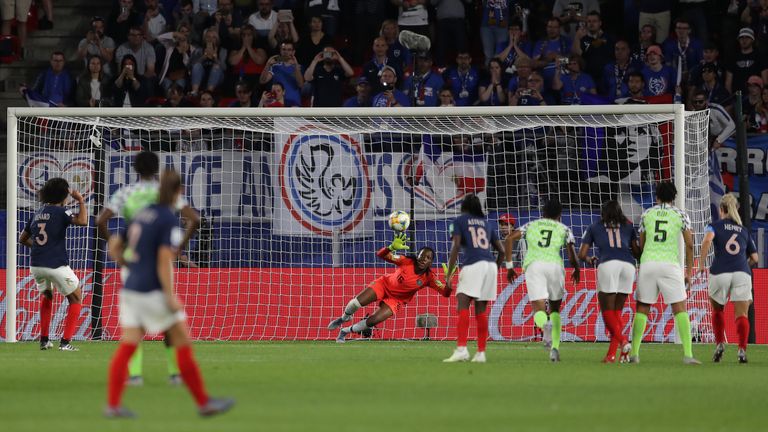 Scotland's Lee Alexander saved a late penalty against Argentina, but a retake was ordered after VAR ruled that she had moved off her line, while France's Wendie Renard was allowed a second attempt at a missed penalty against Nigeria.
VAR will be introduced in the Premier League next month, but its referees will not use VAR when goalkeepers' feet are only an inch or two off the line. They will leave encroachment to the on-field team, unless they have clearly missed it.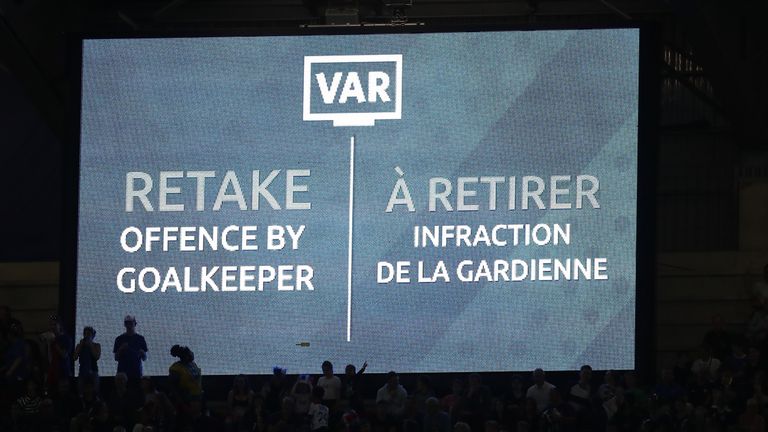 A spokesperson for the International Football Association Board (IFAB) told Sky Sports News: "This law will be discussed at the next opportunity.
"We will look at it and discuss feedback from recent competitions, where the new law was applied correctly. In Copa America, eight penalties were saved, no penalty was retaken as goalkeepers kept at least one foot on the line - so it is important we review all the facts."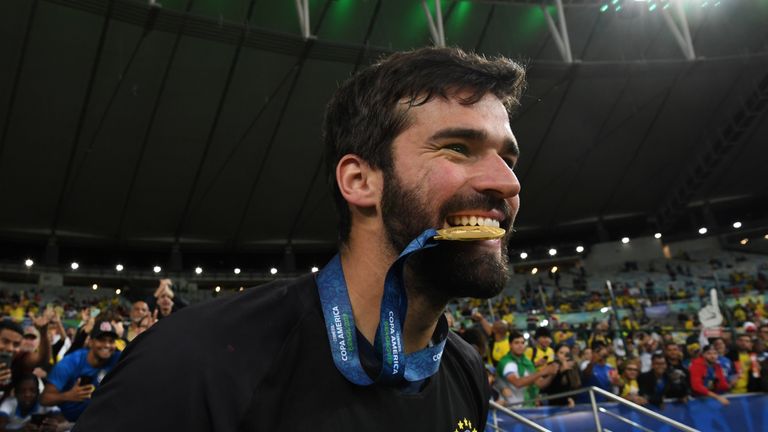 It is understood the updated law was introduced following discussions with goalkeepers, to give them more flexibility during penalty kicks, but lawmakers did not consider some of the unintended consequences of the change.
There is no suggestion the law will be further changed before the start of the Premier League season.
Lawmakers will also discuss the temporary suspension of automatic yellow cards for keepers who move off their line during shoot-outs. The suspension followed a request from FIFA.
The IFAB is made up of FIFA and the football associations of England, Northern Ireland, Scotland and Wales.