Zinedine Zidane was the greatest player of his generation but what's he like as a manager? Ahead of the Frenchman's first Clasico in the dugout on Saturday, Sky Sports speak to two players from his old Real Madrid Castilla team to find out…
Every now and then at Real Madrid Castilla last season, Zinedine Zidane would cast aside the clipboard and coaching tracksuit to join his players for training. He had just turned 41 when he became their manager in June 2014, but his innate ability with a ball at his feet has never left him.
"I remember the first time he joined in," former Castilla defender Derik Osede tells Sky Sports. "I was impressed. My first thought was that he could still be playing because he still had so much quality. He did little things on the pitch that reminded me of the Zidane of old. It was wonderful, really."
The Zidane of old won just about everything in a glittering playing career that started in the Cannes academy and ended at Real Madrid. His trophy haul includes a World Cup, three domestic titles, a Champions League, and a hat-trick of FIFA World Player of the Year awards, and he retired as an all-time great in 2006.


Ten years on, Zidane is aiming to scale similar heights in the dugout having taken over from Rafael Benitez at the Bernabeu in January. The Frenchman has been working at the club in various capacities since 2009, but it was last season, while in charge of their second team, when he cut his teeth as a manager.
His fast-track route to the top of the profession bears obvious similarities to that of Pep Guardiola, who was appointed by Barcelona having guided their B team to promotion in 2008, but it's fair to say Zidane had a rather tougher time in Spain's third tier in his only full season in charge.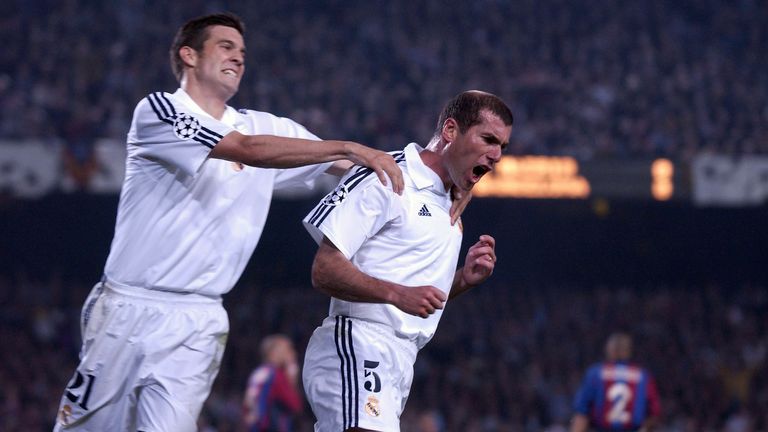 "It was a difficult season for everyone," Sergio Aguza, Castilla's former captain, tells Sky Sports.
"There were lots of changes following our relegation in the previous season. Lots of players left and we were a practically new team. It was a little bit tough and in the end we didn't manage our objective of promotion."
Castilla's sixth-placed finish fell well short of expectations, but there were mitigating factors for their manager - not least the arrival Norwegian sensation Martin Odegaard in January. Club president Florentino Perez expected the 16-year-old to walk straight into Castilla's starting line-up despite training with the first team, and Zidane's destabilised squad soon slid off the top of the table.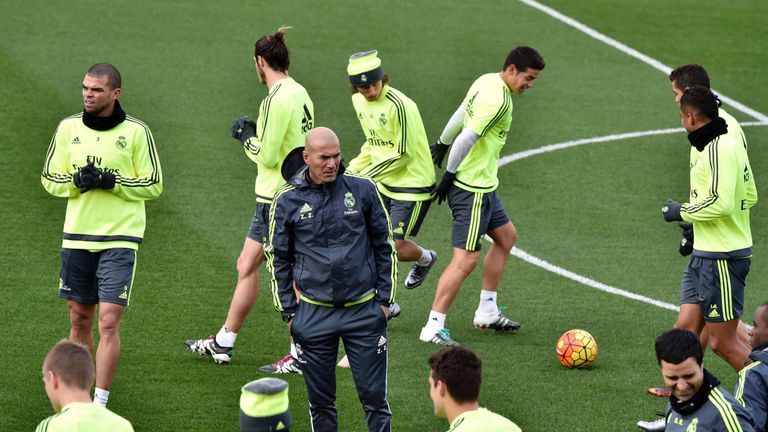 Castilla eventually finished two points below the play-offs, but Zidane's former players remember their time together fondly. "To tell you the truth the experience was unforgettable," says central midfielder Aguza, who left Castilla for MK Dons in the summer before returning to Spain with second-division Ponferradina in January.
"All of the players were very happy when he arrived," he adds. "To have a manager like Zidane at Real Madrid was a privilege for the players and although we didn't achieve promotion, it was a very good season in terms of learning."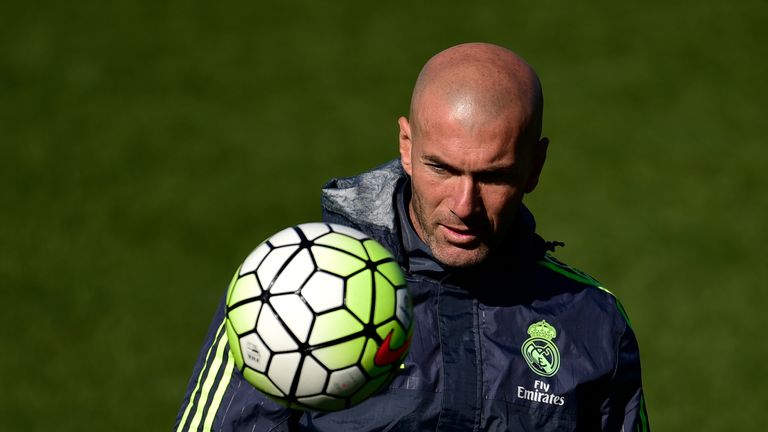 He is a manager who likes to be close to his players. He likes to know your opinions, and he likes to know how you are.
Derik, a 23-year-old centre-back who now plays for Bolton in the Championship, agrees: "We had all watched him as kids and he was an idol for all of us. Castilla is a young team with players who are only 17 or 18 years old, so when you are the manager, you have to educate as well as coach. Last year with Zidane was educational for us."
Zidane was a quiet introvert who let his extraordinary talent do most of the talking during his playing days, but to the Castilla squad he was open and approachable - traits which have helped restore morale at senior level in the wake of Benitez's fractious spell in charge.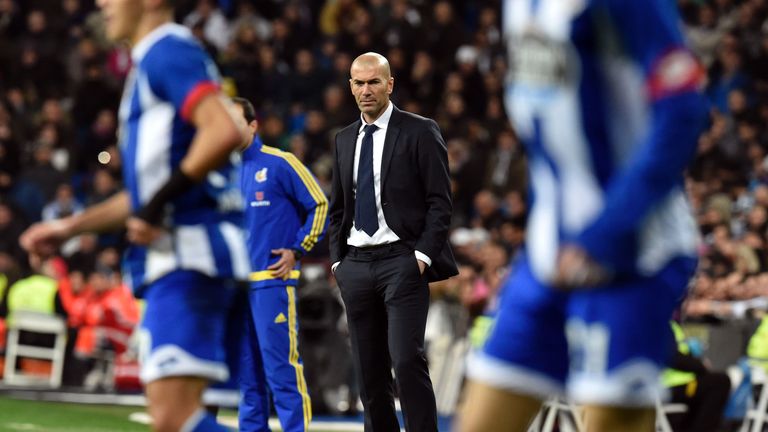 "He always had his door open to everyone," says Aguza. "My relationship with him was very good. He is a manager who likes to be close to his players. He likes to know your opinions, and he likes to know how you are. I spoke with him almost every day to try to improve things for the team."
Derik describes Zidane as a "very friendly" and "very normal" person but insists he approaches his job with the same dedication and meticulousness he showed as a player. "Apart from the quality he had, the foundation of his success was always hard work," he says.
"He was a very hard-working footballer and as a manager he also dedicates a lot of extra time to the job. That's why I think he could have kept playing. He's in great shape for his age. He eats well, he goes to the gym, he likes yoga. He could also be strict with us because he has strong principles, and he likes to incorporate those values with his players - hard work, respect and solidarity."
Zidane has worked alongside Jose Mourinho and Carlo Ancelotti as well as Benitez since returning to Madrid, so when it came to preparation with Castilla last season, he had learned to leave no stone unturned.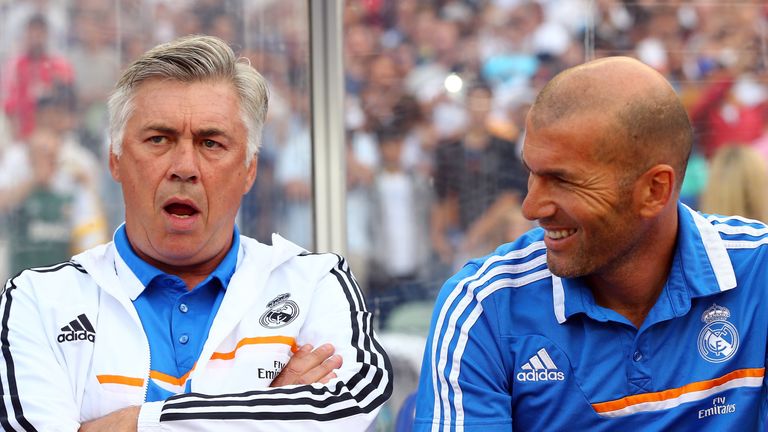 "We would spend a week learning about our opposition," says Aguza. "We would study them and try to find ways in which we could win the game and attack their weak points. I think that was good. He gave us everything we needed to know about their strengths and weaknesses."
And what about training? "The ball was always the focus," says Derik. "We used to do a lot of possession-based eight-a-side drills, but we only did Rondos on the days before games. We did a lot of specialized exercises too. Defenders would practice together, midfielders would do positional and passing work and the forwards would practice finishing. We also did a lot of tactical work to ensure we kept our shape.
"He was still an idol to us, so every time he talked or gave us instructions, we were always very attentive," adds Derik. "It could be intimidating as he was one of the greatest players of all-time. He had our complete respect. We never had any problems with him in that sense.
"He was a good manager and a good person, and during my time with him he taught me a lot. I wish him the best. I know he will do well at Real Madrid and anywhere else in the future."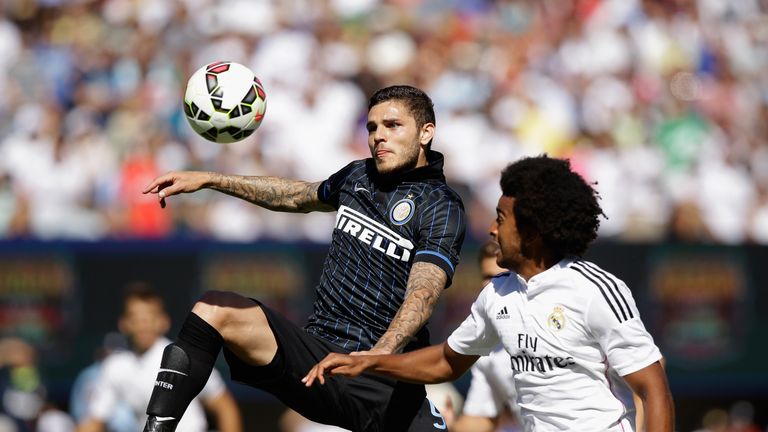 This season, Madrid's senior players are similarly enamoured. "Every piece of advice he gives you is like gold dust and it helps you improve on the pitch," said Luka Modric in February. "Under Zizou everyone is much happier," added Sergio Ramos. "He represents an example for us."
His coaching credentials face their toughest examination yet at the Nou Camp on Saturday, but the Zidane of old knows exactly what it takes to win a Clasico. Zidane the manager now has the chance to follow suit. 
Watch Barcelona v Real Madrid live on Sky Sports 1 HD from 7pm on Saturday.  Or watch for £6.99 without a contract, on NOW TV.