Euro 2016 may be over but do not fear, Sky Sports Fantasy Football is back to quench your football thirst ahead of the new Premier League season.
The 2016/17 game is now live with upgrades across the board, including a step-by-step selection flow; improved public, private, free and paid leagues, allowing you to play against pundits and friends for prizes; plus a new bonus points system.
We're also giving you even more control over your team with the option to change your captain for each match day before the deadline and a weekly transfer quota, meaning that even if Jose Mourinho is hit by an injury crisis, you're able to save your team from failure.
Your players will also score points in greater detail for their performances, with two bonus tiers rewarding goalkeepers for more saves, defenders for more tackles, midfielders for more passes and strikers for each time they hit the target.
Then, last but not least, there's the £25,000 jackpot up for grabs for the winning player plus weekly and monthly prizes, while there's another £1,000 for the champion of the Sky Sports League. 
To help you along with selecting your team, here's a look at last season's top scoring XI in a 4-4-2 formation plus their new valuations...
GOALKEEPER
Petr Cech (£7.5m)
The former Chelsea goalkeeper may not have led Arsenal to their first Premier League title in over a decade but he still racked up 148 points thanks to an unmatched tally of 16 clean sheets.
DEFENDERS
Hector Bellerin (£10.3m)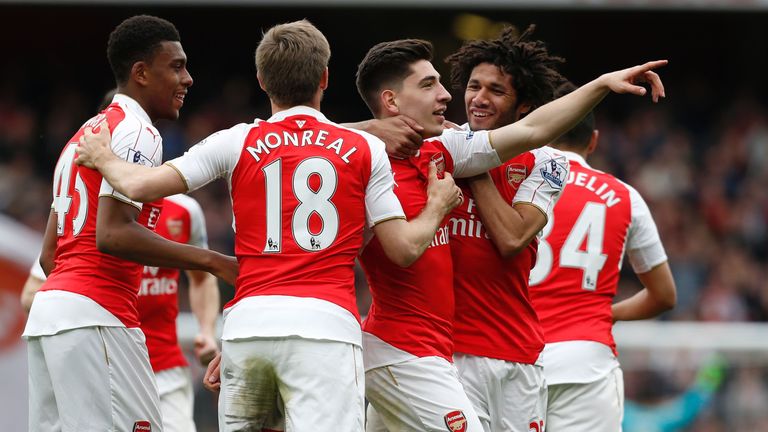 Arsenal's right-back naturally also benefited from a league high of clean sheets and complemented that tally with five assists and one goal, seeing him rack up more points than any other defender in Sky Sports Fantasy Football.
Laurent Koscielny (£10.3m)
Tottenham's wretched run-in also saw all of their defenders drop out of the top-scoring team, with Toby Alderweireld pipped by Koscielny on the final day as Arsenal won to nil while Spurs were hit for five by relegated Newcastle.
Nacho Monreal (£9.4m)
The Gunners' other Spanish full-back also leap-frogged Alderweireled to sneak in with 143 points despite providing just one solitary assist during his side's campaign.
Christian Fuchs (£7.8m)
One team that could not be caught was Leicester, with their ever reliable left-back Fuchs providing four assists and helping them keep 15 clean sheets, seeing him tie with Monreal on 143 points.
MIDFIELDERS
Riyad Mahrez (£11m)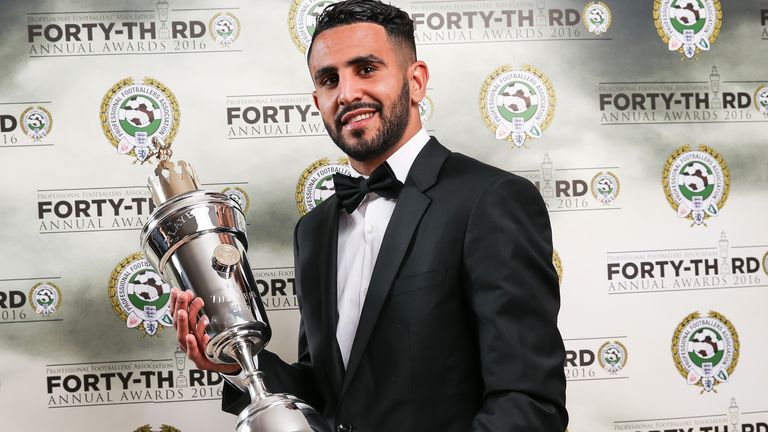 While the Foxes were reliable at the back, they were producing magic in attack, with Mahrez their chief architect bagging 17 goals and 11 assists, seeing him rack up 238 points.
Mesut Ozil (£11.8m)
Arsenal's assist machine was the second highest midfield scorer in Sky Sports Fantasy Football, albeit a full 38 points behind Mahrez, having set up 19 goals and scored six himself.
Cesc Fabregas (£10.8m)
Chelsea may have endured their worst campaign in more than a decade but Fantasy Football favourite Fabregas still sneaked in with five goals and seven assists. 
Dele Alli (£10.8m)
Tottenham's young midfielder emerged as the bargain pick of the season, costing a mere £4m as few expected the then teenager to go on to make double figures in both goals and assists.
STRIKERS
Jamie Vardy (£12m)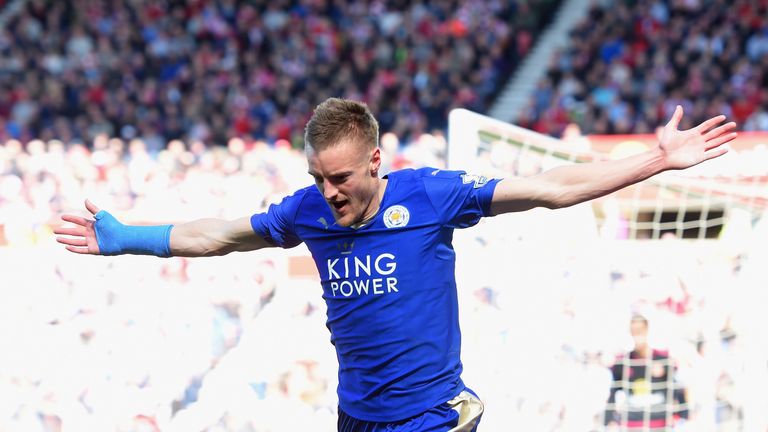 Staying on the theme of unexpected stars, no story was more remarkable than the rise of Vardy, who topped the points scoring charts with 242 thanks to 24 goals and six assists.
Harry Kane (£14.3m)
Vardy was the only striker to score more points than Kane, who managed 25 goals but only provided a solitary assist, seeing him rack up 230 points.