Manchester United battled back to earn a 1-1 draw with visitors Liverpool at Old Trafford on Sunday.
Zlatan Ibrahimovic came up with the all important equaliser for the hosts with just six minutes to play, after James Milner had fired in from the penalty spot in the first half.
Here, we take a look at the talking points from an intriguing contest and assess what the result means for both teams' Premier League ambitions...
Zlatan to the rescue – but should it have counted?
Zlatan Ibrahimovic came to Manchester United's rescue with an 84th-minute equaliser against Liverpool. Stooping to head home Antonio Valencia's knock-back across goal, the Swede looped the ball over Simon Mignolet to grab a point for the hosts.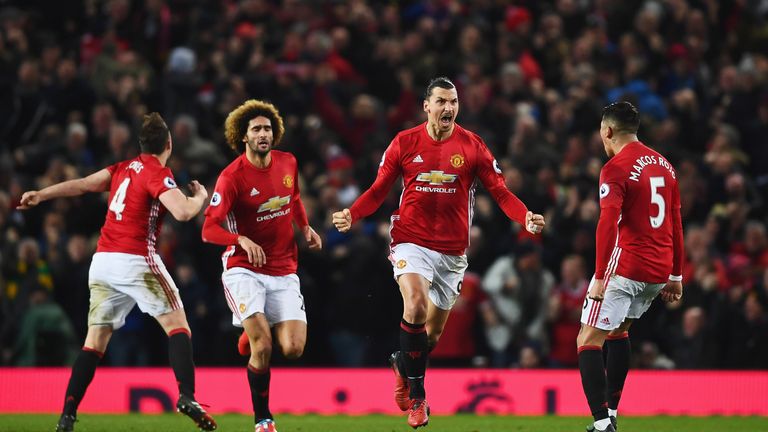 It was Ibrahimovic's 14th Premier League goal since joining from PSG in the summer, putting him joint-top of the scoring charts. Without his goals United would be 13 points worse off.
Zlatan's 14 goals in 20 games
Only Dwight Yorke and Ruud van Nistelrooy (15) scored more goals for Manchester United in their first 20 Premier League games than Ibrahimovic (Robin van Persie also on 14).
But should Ibrahimovic's leveller have stood? Liverpool could rightly feel aggrieved by a poor call from the linesman in the build-up to the goal, as Valencia was clearly ahead of play when he received a pass from Juan Mata on the right flank.
"This is offside," said Sky Sports pundit Graeme Souness. "The linesman is in totally the wrong position, doesn't see it and that's what they get the goal from. But it's hard to deny United a point because they did push." His fellow pundit, Thierry Henry, however, was keen to point out that "there was a lot of football played after that decision".
Valencia delivers
Antonio Valencia registered his first Premier League assist since May 2016 against Bournemouth.
United go long and direct with Fellaini and Ibrahimovic
A left-flank cross from Wayne Rooney towards substitute Marouane Fellaini led to United's equaliser, with the big Belgian heading onto the post before Valencia teed-up Ibrahimovic – and it was that switch to a more direct style in the second half which gave Liverpool problems.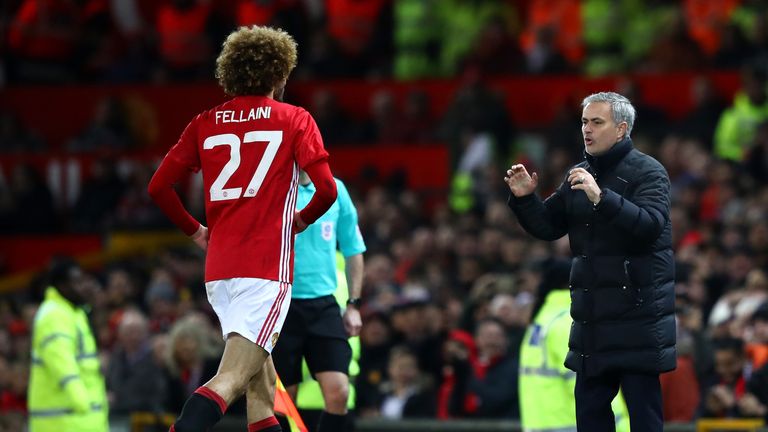 In total Manchester United made 99 long passes compared to Liverpool's 75, with the majority of those coming after the interval. Indeed, United made just five crosses in the opening 45 minutes but, with Fellaini joining Ibrahimovic in the box, they tested the visitors' centre-backs with 14 crosses in the second half.
Man Utd's shift in style v Liverpool
| | | |
| --- | --- | --- |
| Crosses | 5 | 14 |
With his team trailing at the break, Jose Mourinho sought another way to get a result and he found it. "They gave up trying to take Liverpool on with passing and moving and what they have been doing of late and they went long," explained Souness. "Right from the start of the second half they were by-passing midfield.
"Liverpool came under a different type of pressure. Manchester United launched it, they went long. Ibrahimovic is a big unit, they brought on Fellaini and that really turned the game - not by any clever or cute football but by being direct. But there's more than one way to win a football match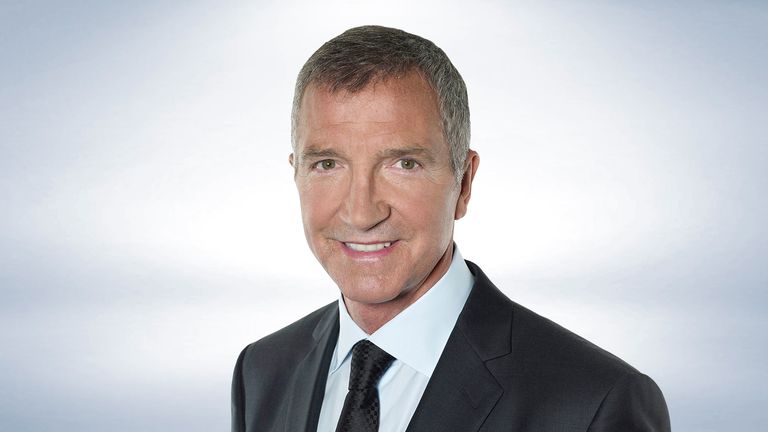 Manchester United gave up trying to take Liverpool on with passing and moving and they went long.
"It wasn't everyone's cup of tea but it was extremely effective. When you have a 6ft 4in Zlatan and a 6ft 4in Fellaini to aim at, that takes some defending."
With Joel Matip out of the squad due to administrative reasons, Jurgen Klopp was unable to bolster his backline for the onslaught and, although Dejan Lovren and Ragnar Klavan held out for long periods, Untied's persistence eventually paid off.
Liverpool penalty – right call?
There could be few arguments from Manchester United about the first-half penalty awarded to Liverpool. Paul Pogba, who had struggled to mark Lovren during a series of corners leading up to the goal, found himself initially blocked off and, when he did recover, only succeeded in clearing the ball with his hand.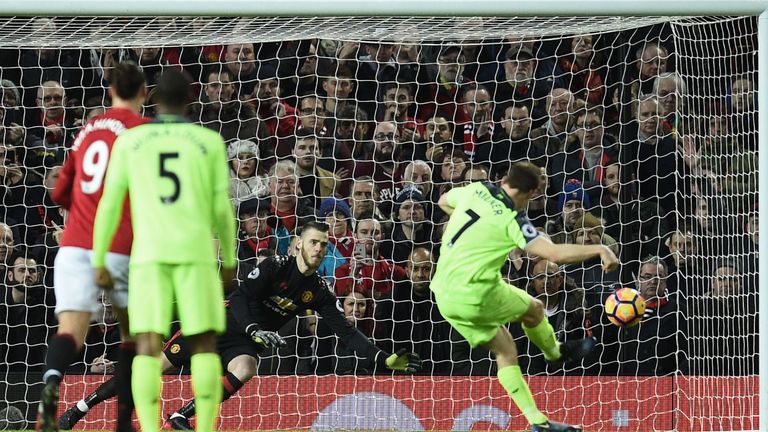 Jamie Redknapp was particularly critical of Pogba's positioning and body shape in the build-up to the set-piece delivery. "He's not even looking at the ball," explained the pundit. "Everybody else's body shape is good. Then, as that ball comes in, it's almost like Pogba gets caught in a rip tide, he's getting turned around, he doesn't know where he is, his arm is up in the air and it's a major problem."
James Milner – as he has done with his last 10 Premier League penalties – dispatched the spot-kick with authority to put Liverpool ahead, while United reshuffled their marking system for subsequent corners.
"There are teams where you can find six players strong in defensive set pieces but in our team we don't have it so much," said a philosophical Jose Mourinho after the match. "Lovren is good in the air, Paul had difficulties with him, that's part of the game."
Milner's scoring omen
James Milner has never lost a Premier League game in which he's scored (46 games - W37 D9); he has equalled the record held by Darius Vassell (W36 D10).
Liverpool missing Mane?
With Manchester United pushing for late goals, Liverpool were presented with opportunities on the counter-attack. Adam Lallana led the charge in a bid to set up first Philippe Coutinho and then Georginio Wijnaldum.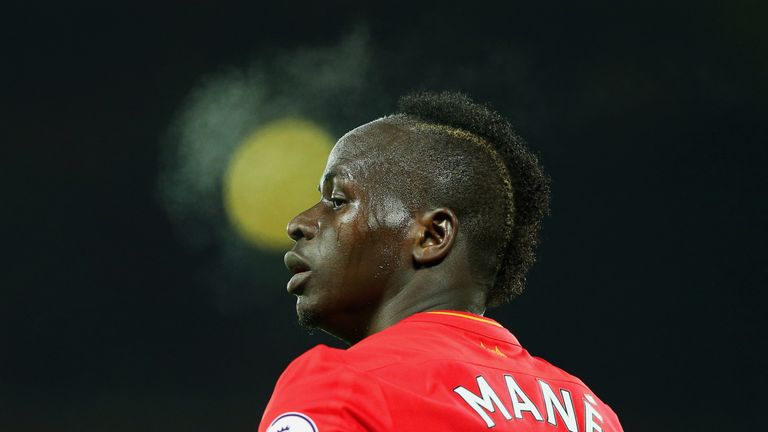 However, Liverpool were unable to catch their hosts on the break and Sky Sports pundit Jamie Carragher said the absence of Sadio Mane – away at the Africa Cup of Nations with Senegal – was felt by Klopp's side.
He said: "It's another game where you think if they'd had Mane playing for Liverpool, even late on in the game on that counter-attack, [he could have made a difference].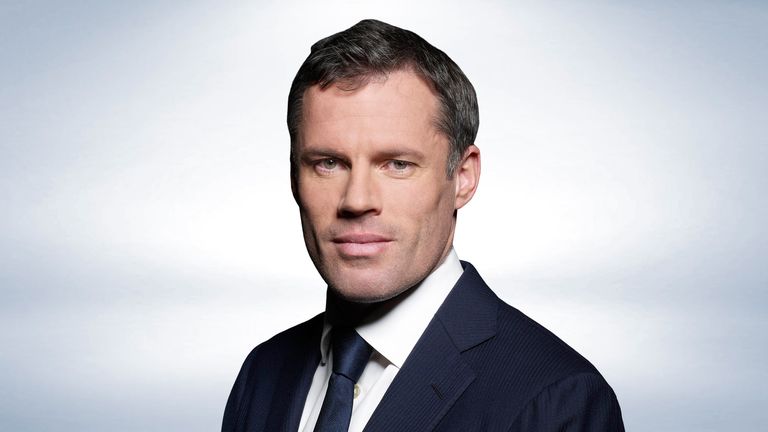 If Mane had played it would have made a massive difference.
"Divock Origi was giving the ball away that much that he had to come off and he's the only one with pace in that front three of Lallana, Origi and Roberto Firmino. They don't really penetrate behind. But if Mane had played it would have made a massive difference."
Where does the draw leave United and Liverpool in the title race?
"Liverpool are a lot closer in the title race than Manchester United in this moment in time and they can be happier with a point today, away from home," concluded Sky Sports pundit Gary Neville at full-time.
However, Klopp's side are two points further behind Premier League leaders Chelsea than they were at the start of the weekend after the Blues' win at Leicester on Saturday. They also face a busy period over the coming weeks, with midweek cup games against Plymouth and Southampton on top of Premier League fixtures against Swansea and Chelsea.
Premier League table - top six
| | | | |
| --- | --- | --- | --- |
| 1 | Chelsea | +30 | 52 |
| 2 | Tottenham | +29 | 45 |
| 3 | Liverpool | +25 | 45 |
| 4 | Arsenal | +26 | 44 |
| 5 | Man City | +15 | 42 |
| 6 | Man Utd | +12 | 40 |
"The challenge for Liverpool is these games they've got coming thick and fast," said Neville. "They've got a big run coming up. They put an incredible amount of effort into that game today and it's interesting to see whether they can repeat that with the disrupted weeks they have over the next few weeks."
Klopp's good record v Mourinho
Jurgen Klopp has lost just one of his seven meetings with Jose Mourinho (W3 D3).
As for Manchester United, Neville believes they're on the right path – but talk of the title is far too premature for Mourinho's improving team.
"United, at this moment in time are quite a few points away from that [the top]," he said. "They've got to make the major step to get into the top four and break into that first, before they can start to think about the title.
"But they're on the right track. It looks more like a United team, even though they haven't played well today. The start of the season was poor but now they're on a run, they're difficult to beat and they don't roll over."

Upgrade to Sky Sports now and get 9 months half price. Hurry, offer ends January 16th!