Eibar: La Liga's smallest club still punching above their weight
By Nick Wright
Last Updated: 19/01/17 9:33am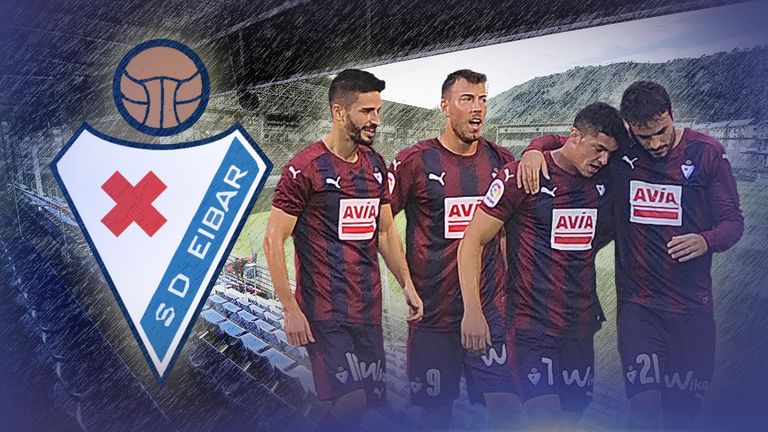 ​​​​​​​Eibar are the smallest team ever to play in La Liga, but they sit ninth in the table and they are in the quarter-finals of the Copa del Rey. So how do they do it? Ahead of a big week for the Basque club, Nick Wright examines their miraculous rise to the top echelons of Spanish football… 
Eibar are preparing for an historic Copa del Rey quarter-final with Atletico Madrid and a La Liga meeting with Lionel Messi's Barcelona, but Ander Capa is casting his mind back to where it all began. It was the summer of 2012 and the young right-back had just finished his first season in Eibar's youth team, when suddenly his future was thrown into doubt.
"Eibar were in the third division and they had no money," he tells Sky Sports.
"They made the decision to dissolve the youth team because they couldn't afford to keep it going. I had another year left on my contract, but I had to choose whether to find a new club or stay at Eibar and try to break into the senior team. The club told me they were counting on me. In the end, I decided to stay."
It was the best decision he would ever make. Eibar, a tiny club from a town of just 27,000 inhabitants in the remote heartlands of the Basque Country, were about to embark on an extraordinary rise. Back-to-back promotions took them from Spain's third tier to the top flight for the first time in their history, and they are now in their third consecutive season in La Liga.
"It's the dream of every young boy who starts playing football to make it to the top, but I could never have imagined it happening like this," says Capa, now Eibar's vice-captain and their longest-serving player. "It has been difficult, but with a bit of luck and everything else, we've managed it. I hope it lasts for a long time."
Eibar and their 6,300-capacity Ipurua Stadium are gradually becoming part of the furniture in Spain's top flight, but in May 2014, after they clinched a famous promotion from the second division with a 1-0 win over Alaves, it seemed their journey to La Liga would end before it had started.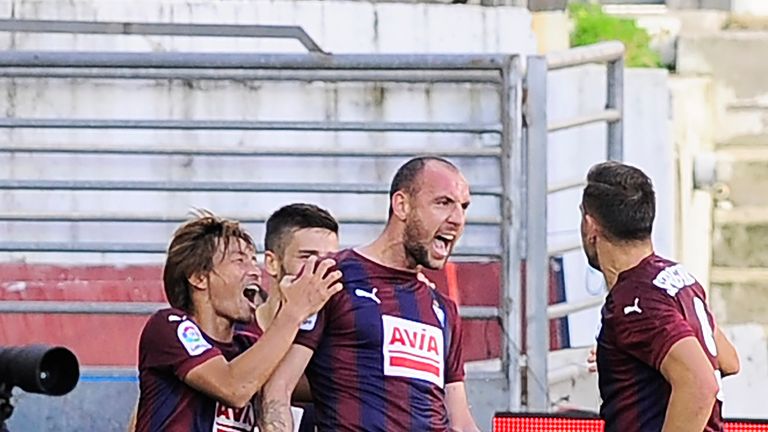 Eibar - who had the smallest budget in the second tier, let alone the top flight - were ordered to pay 1.7 million euros in 'share capital' in order to comply with new financial rules or face demotion back to the third tier. Raising such a sum was well beyond their means, but they managed it thanks to a 'Defend Eibar' crowdfunding scheme which was supported by high-profile players such as Xabi Alonso, who spent time on loan at the club early in his career.
Their first season in La Liga ended in an 18th-placed finish and the prospect of an immediate return to the second tier, but this time fate intervened in their favour. Eibar were reinstated, with mid-table Elche going down in their place due to unpaid debts to the tax authorities. It was a stroke of good fortune, and Eibar have made the most of it. Last season they finished 14th. This year they are aiming even higher.
"When you consider that the club is comparable in size to the likes of Fleetwood Town or Morecambe, what they have done is simply unbelievable," says Euan McTear, author of Eibar the Brave: The Extraordinary Rise of La Liga's Smallest Team. "Their former president Alex Aranzabal admitted that their natural place is in the third tier, so it's beyond impressive for them to be in the top half of the first division."
Eibar reached La Liga with a team made up of young players, free transfers and loan signings. There are more funds available now, but the cost-cutting methods that brought them this far are still in action today. The decision to fold their youth team in 2012 means Capa is one of only three Basque players, but the squad is dominated by Spaniards, many of whom arrived at no cost.
"It's like a family," says Capa. "The club doesn't go for big names, they look for good players in the first and second divisions who have done well and have potential. Every year new players arrive but they always settle in quickly and we open our arms to them. It's a very close group."
Experienced centre-back Ivan Ramis, former Real Madrid winger Pedro Leon and skipper Dani Garcia are among the key players, but Eibar's strength is in their togetherness. Manager Jose Luis Mendilibar has fostered an unbreakable team spirit, they play with intensity, and the club have close ties to the fans and the local community.
"That's something they have long been known for, with the players so humble and down-to-earth that they often live in the town and talk to the fans on the street," says McTear. "After one match I remember seeing a couple of the players actually walk home from the game clutching their kitbags and water bottles like Sunday League players."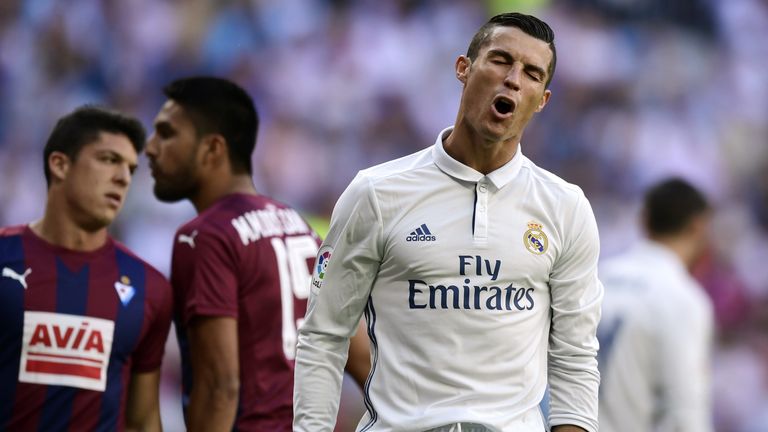 That innocence will be tested as Eibar continue to grow, but the club are shrewdly-run and they are proud of operating within their means. They are expanding the stadium, and there are also plans to construct a new training ground. "The club is changing a lot," says Capa. "Every year they are improving things."
The future is bright, but right now the focus is on their meeting with Atletico Madrid at the Vicente Calderon before they welcome Barcelona to Ipurua on Sunday night. Eibar approach the task having already beaten the likes of Real Sociedad, Villarreal and Valencia this season, and in October there was a famous 1-1 draw away to Real Madrid.
"That gave us confidence," says Capa, who provided the assist for Fran Rico's opener that day at the Bernabeu. "We know Atletico and Barcelona are going to be very difficult games against very strong teams, but we believe in ourselves. We have already made history by reaching the Copa del Rey quarter-finals. We are making history every year."