After 16 long years, the world record fee for a goalkeeper has finally been broken with Ederson's £34.7m move from Benfica to Manchester City.
The 23-year-old will officially move to the Etihad on July 1 having agreed a five-year deal, with his fee eclipsing the £32.6m it cost Juventus to buy Gianluigi Buffon from Parma in 2001.
But who else features among the most expensive keepers of all time? And can we expect to see that list change again this summer? Skysports.com's Andrew Dickson takes a look…
1. Ederson - £34.7m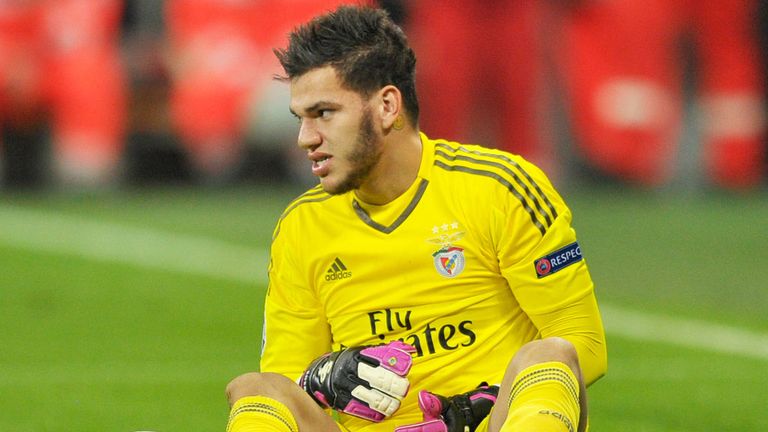 From humble beginnings in his native Brazil, Ederson has enjoyed a quick rise to prominence to the point where he is now, according to Sky Sports data, the world's most expensive goalkeeper.
After impressing as a teenager with Sao Paolo, he moved to Portugal and had a year in the second tier with Ribeirao before spending the next three seasons with Rio Ave. From there, he joined Benfica in 2015 and played a key role last season as their first choice as they won a league and cup double.
2. Gianluigi Buffon - £32.6m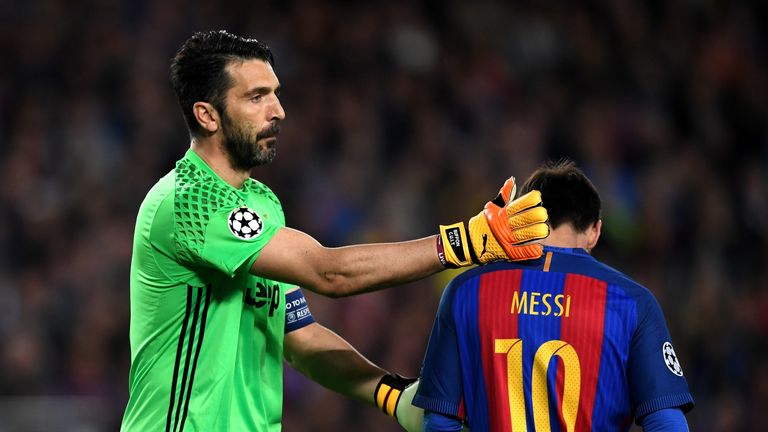 It's been a bad few days for Buffon who, after missing out on a Champions League winners' medal for the third time, has also now lost his status as the most costly goalkeeper in football.
The fact his record fee of £32.6m stood for so long after his move from Parma in 2001 says much about the phenomenal career he has had. A World Cup winner with Italy in 2006 and a 10-time Serie A winner, he has been worthy of the tag.
3. David De Gea - £18.3m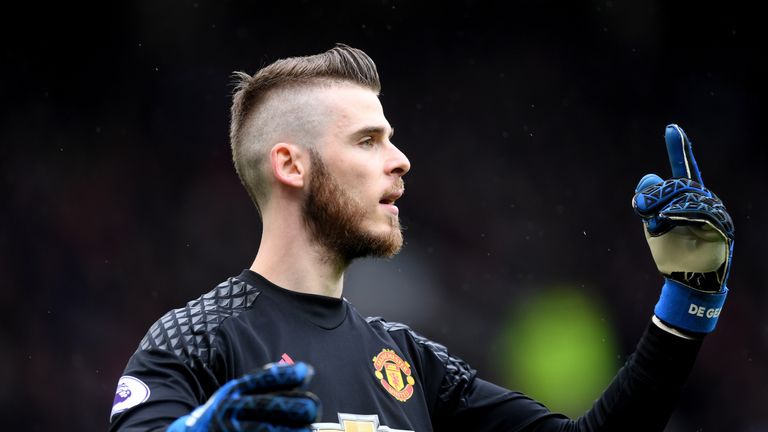 Third on the list is De Gea, whose £18.3m fee took him from Atletico Madrid to Manchester United six years ago. Then just 20 and having already helped the Spaniards win the Europa League, he initially struggled at Old Trafford.
But he blossomed to become the first player to be named United's Player of the Year for three seasons in a row. However, a return to La Liga with Real Madrid is a distinct possibility. Will it be for another new record fee though? We'll see…
4. Claudio Bravo - £17.1m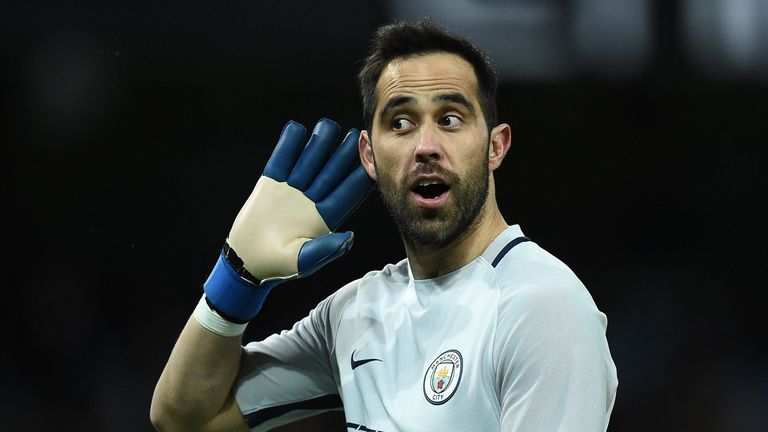 Manchester City already own one of the world's top 10 most expensive goalkeepers, with Claudio Bravo costing them £17.1m last summer when he moved from Barcelona. Whether he has justified his price tag remains up for debate, given how sparse his clean sheets were in his debut campaign. Nevertheless, Bravo stands as the fourth most expensive goalkeeper of all time.
5= Angelo Peruzzi - £15.7m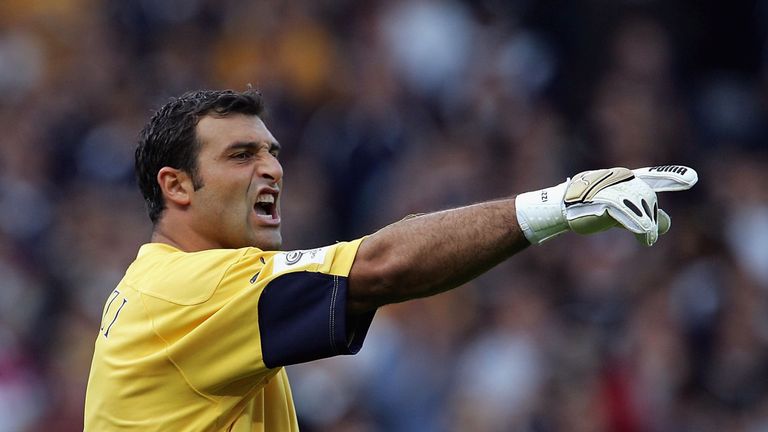 Joint-fifth is a goalkeeper who, like Buffon, made a record-breaking move the best part of two decades ago.
Peruzzi's switch from Inter to Lazio in the summer of 2000 cost £15.7m and was a new world mark at the time, only for the Buffon transfer to surpass it the following year.
Lazio's return for their investment wasn't great though: aside from a Supercoppa Italiana win over Inter in one of his first games, the Rome side won just one other trophy in his seven years there - and Peruzzi was on the bench for both legs of their 2004 Coppa Italia win against Juventus.
5= Manuel Neuer - £15.7m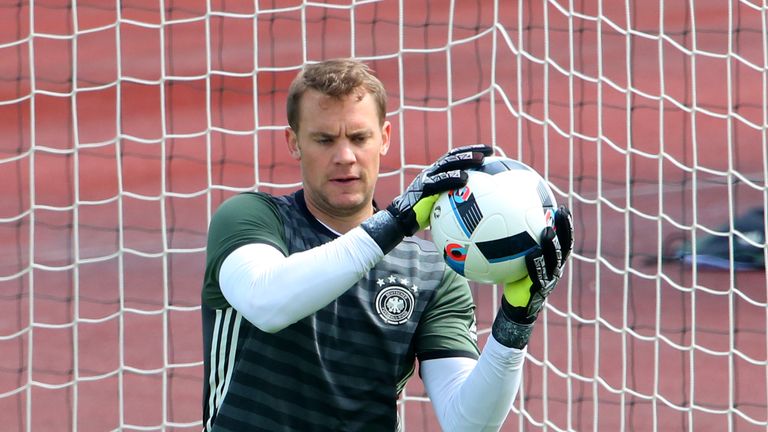 Transferring for the same amount as Peruzzi was Manuel Neuer, who moved from Schalke to Bayern Munich and has been a resounding success almost ever since. As well as the last five Bundesliga titles, Bayern have won three German Cups, two Supercups and reached a Champions League final with Neuer in goal. He was also there for Germany when they won the World Cup in 2014. Money well spent by Bayern.
7. Jasper Cillessen - £12.8m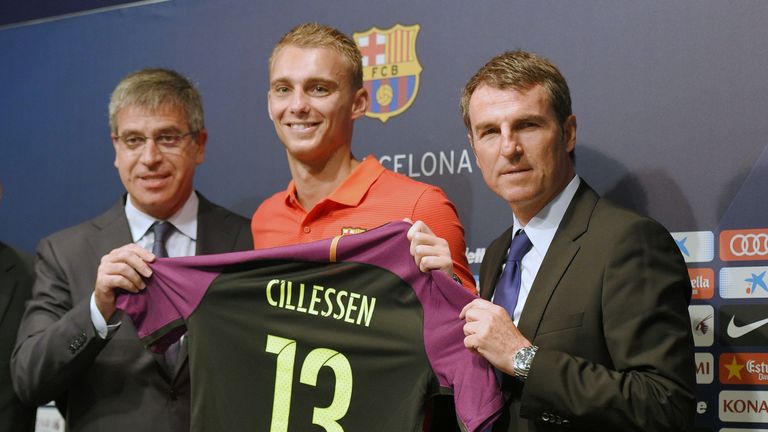 Bought as a replacement for Bravo when he moved to City, Cillessen has yet to truly establish himself at Barcelona despite costing £12.8m when he transferred from Ajax last summer. His La Liga debut came early as he faced newly-promoted Alaves last September, only to concede twice from just five attempts in a surprise 2-1 defeat at the Nou Camp. Although Cillessen has played nine more times since, all bar one of his appearances have been in the Copa del Rey.
8. Jan Oblak - £12.7m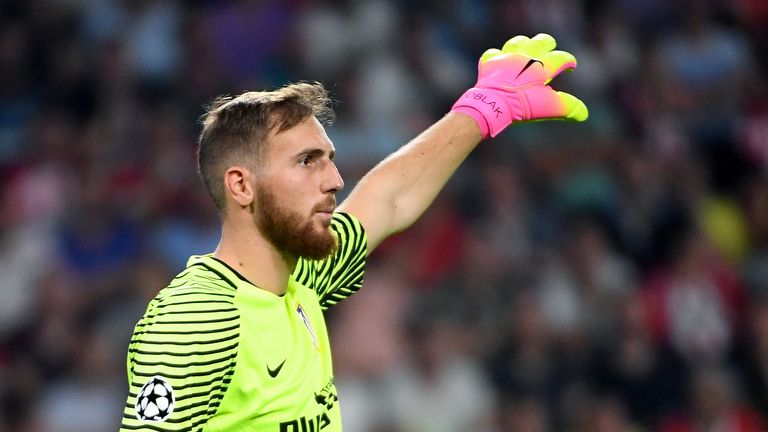 Another former Benfica player features on the list, with Jan Oblak moving from there to Atletico Madrid in 2014 after Thibault Courtois returned to Chelsea following a three-year loan spell. Atletico had actually already signed Miguel Moya from Getafe and Slovenian international Oblak consequently began the new campaign as second choice, only to finish the season holding down a regular place and remaining there for the Madrid club's biggest games ever since.
9= Petr Cech - £10m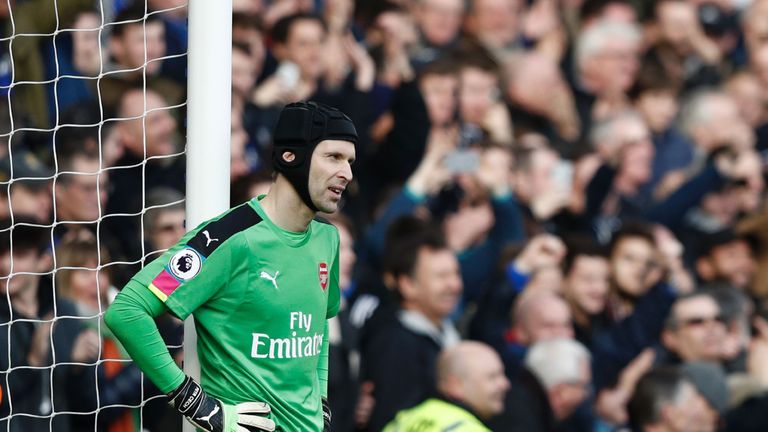 Before joining Arsenal, the Czech had increasingly become a fringe player at Chelsea due to the emergence of Courtois and would likely have moved for much more money had he not been 33. Regardless of his age, the signing of Cech was seen as a real coup, although his form has fluctuated at the Emirates.
9= Fraser Forster - £10m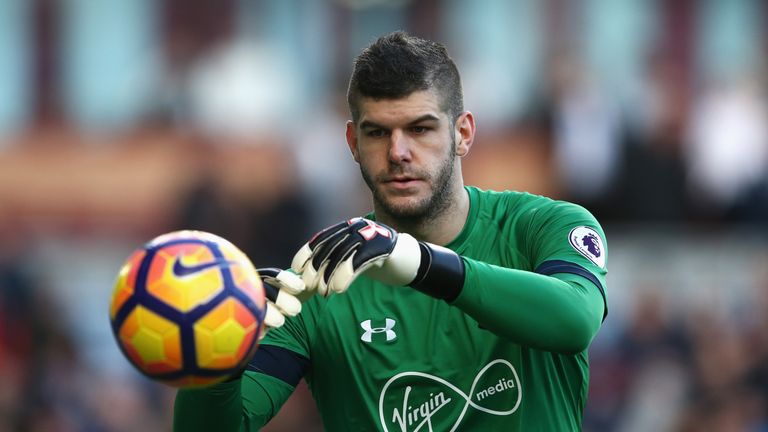 Having broken into the England squad while playing in the Scottish Premiership with Celtic, Fraser Forster was Southampton's choice as a new number one in 2014 having seen Kelvin Davis and Artur Boruc struggle to hold down a place for the previous two seasons. Forster had been particularly impressive during Celtic's Champions League outings and despite a serious knee injury at the end of his first year at St Mary's, has continued to stand out.
9= Asmir Begovic - £10m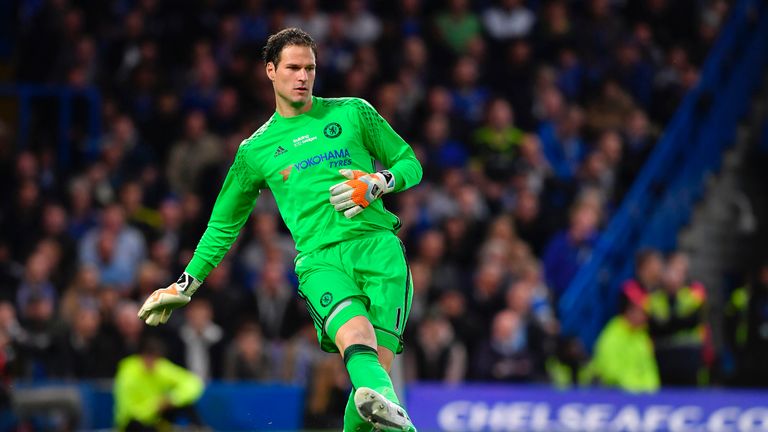 Also moving to the south coast is Asmir Begovic, who will spend next season with Bournemouth following a £10m move from Chelsea. Again, the move should see Boruc replaced in a team after he spent much of last term in goal at the Vitality Stadium. Bosnia international Begovic made just two Premier League appearances as Chelsea won the title and therefore did not feel he deserved a winners' medal. The likelihood is he will be more involved in the new campaign at his latest club.