Besiktas aim for European riches to rival Premier League
By James Dale in Istanbul
Last Updated: 03/11/17 1:14pm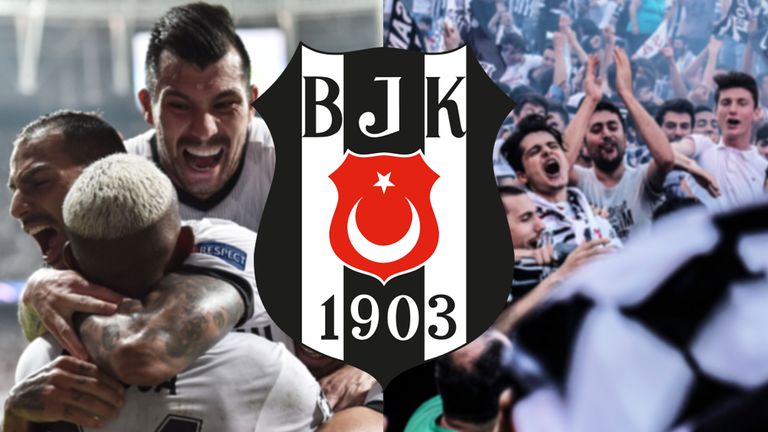 Champions League rewards beckon for Besiktas with the Turkish club desperate to emulate the success and riches of the Premier League. Sky Sports News travelled to Istanbul to find out how.
"We're thinking of selling black and white, club-branded ear plugs," shouts Besiktas' vice-president with a smile on arrival at their new Vodafone Arena. He is not joking.
Istanbul traffic is at a standstill as the sounds of car horns and blinding police lights swirl around the frenzied, gridlocked roads outside. But it's nothing compared to the ear-splitting noise that awaits.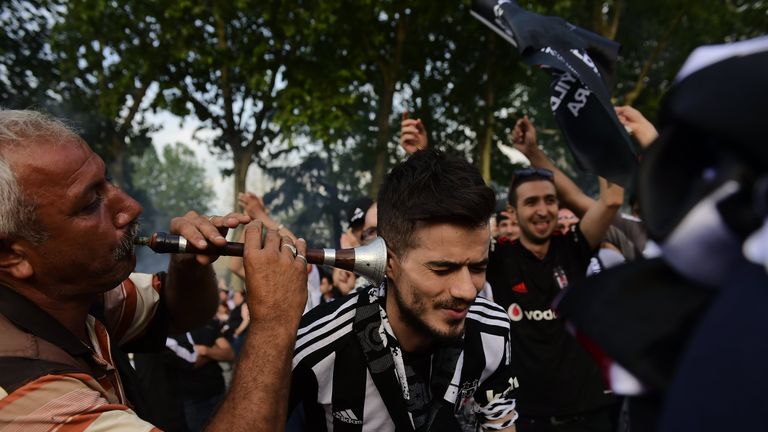 If Monaco were in doubt the '12th man' exists, they won't be after their Champions League tie against Besiktas. Thomas Lemar, his tricks vehemently jeered, hobbled off 26 minutes in. Referee Paolo Tagliavento is swallowed into silence as every whistle is drowned out. Monaco needed a win, they escaped with a draw, leaving them on the verge of elimination.
Besiktas, though, march on. Unbeaten in two years at their new home and one point away from reaching the competition's last 16 for the first time in their history.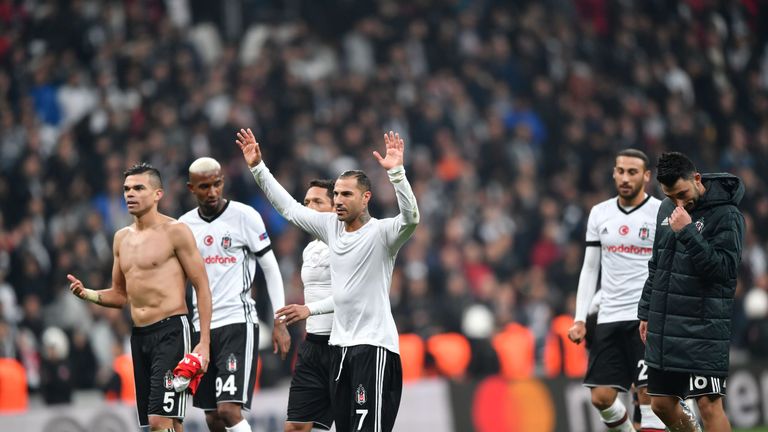 Shadowing the Ottoman-built Dolmabahce Palace - a reminding presence of the empires that once ruled this city - the Vodafone Arena was carefully designed by club president Fikret Orman alongside an acoustic engineer to retain the hostile atmosphere of its predecessor. The intimidating Inonu which resided there before it was the venue of Besiktas' record-breaking 132-decibel crowd that cheered on their 2-1 win over Liverpool in 2007.
The stadium has changed, the noise has not.
RB Leipzig and their forward Timo Werner became the Vodafone's first famous victims. Forced to wear ear plugs due to the level of noise, Werner asked to be substituted in their 2-0 defeat at Besiktas in their Champions League group match in September.
If the words of Orman are anything to go by the noise levels will be cranked up even further as they look to continue their quest in conquering Europe.
With the Turkish Super Lig receiving little coverage abroad, the president sees the competition as a gateway for Besiktas - whose Istanbul rivals include Galatasaray and Fenerbahce - to compete with the Premier League's worldwide appeal and achieve his target of a 100 million global fan base.
"To be a top 10 club in Europe we have to be a main player in the Champions League," Orman told Sky Sports News, his side now four points clear in Group G with two games left to play.
"The Premier League is shown all round the world so the British clubs are getting more fans everywhere.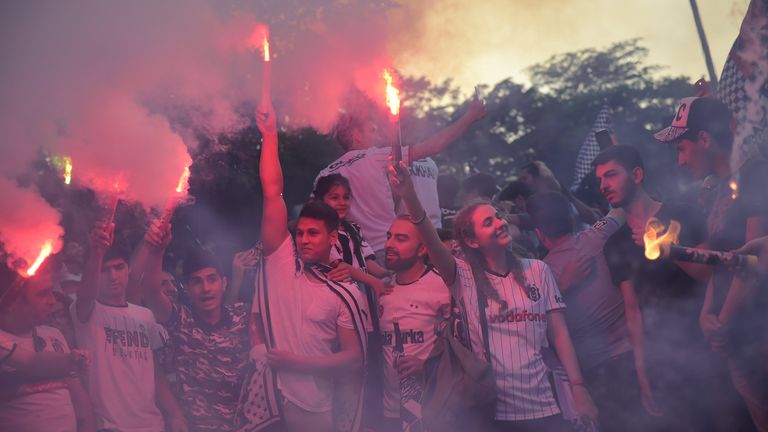 "We have an advantage over Chelsea because we have more than 5 million fans locally in Istanbul. Chelsea, locally, are small but still have a worldwide reach.
"For sponsors of Premier League teams, the marketing target is not in the UK, but in the rest of the world. That's when you are talking about different value."
Orman doubts English supporters could catch on to Besiktas' growing stature due to its own unique club culture, but believes they could "sympathise" with the tribal nature of their Turkish fans.
Besiktas already have up to 30 million fans across the world, says Orman, but after playing pre-season games in China there are already plans to attract interest from growing football markets.
Istanbul conveniently straddles both Europe and Asia, and Besiktas plan to forge more links where east meets west by future tours to Iraq, Iran, Malaysia, Indonesia, India and Pakistan.
The passion of the fans, this is how we are trying to get stars.
Besiktas president Fikret Orman
The arrivals of star names can help "with entertainment, not only football", according to Orman, and it is the club's attempts to harness the pulling power of their loyal and deafening fans, both inside the stadium and on social media, which can attract more stellar signings.
Besiktas say they had the highest social media growth of any European club between January and September of this year. Their Twitter surged by 40.4 per cent to better the likes of Manchester United (37.9 per cent) and Juventus (33.5 per cent).
After Besiktas fans left thousands of comments on players' Instagram accounts urging them to join in the summer, the club's successful '#cometobesiktas' social media campaign reached 1.2 billion people, with arrivals Pepe, Ricardo Quaresma and even their Portugal compatriot Cristiano Ronaldo joining in.
"The Premier League budgets are incredible, they are giving a huge amount of money to the players," said Orman. "We are trying to show players our club culture.
"Istanbul is an amazing city and the club has a huge history. The passion of the fans, this is how we are trying to get stars."
The lure of the Premier League also brings a battle to retain homegrown talents for Besiktas, with Turkey international Cenk Tosun a reported target for Tottenham, Everton and Crystal Palace in January.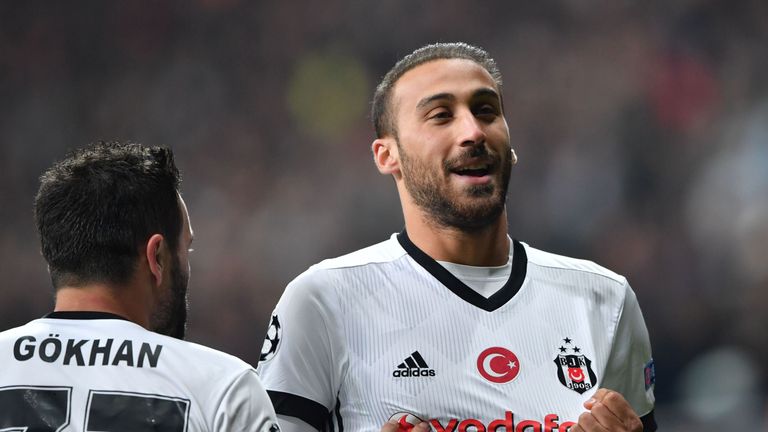 Tosun scored his eighth goal of the season to ensure Besiktas drew 1-1 with Monaco and remained unbeaten in the Champions League.
Orman, though, insists passage to the knockout rounds will only strengthen the club's position to retain him - despite confirming contact from English sides.
"It's difficult mid-season to think about selling Tosun to the Premier League," he said. "It would need incredible numbers for us, £20m is not enough, I don't need to sell now. I can wait until the end of the season."
If Besiktas avoid defeat when they welcome Porto to the Vodafone Arena on November 21 they will guarantee an historic place in the last 16, which would bring in added revenues. Greater rewards will follow.
Orman, who could still have another four and a half years in charge if he sees out a maximum nine-year stay, could still be around to realise his dreams and see his beloved club become a 'global sports brand'.