Carolyn Radford: Building up Mansfield, women in football and promotion hopes
Watch Oldham vs Mansfield live on Sky Sports Football from 2.30pm on Easter Monday; kick-off is at 3pm.
Last Updated: 22/04/19 2:57pm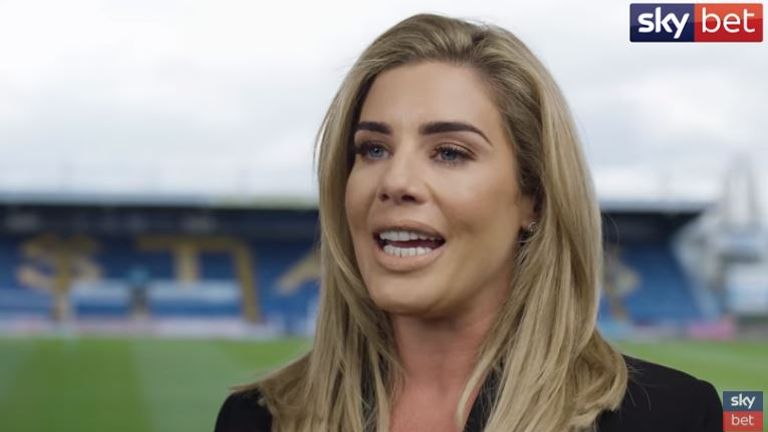 Carolyn Radford has seen a lot during her time in football.
Appointed as Mansfield's CEO by her now-husband, millionaire businessman John Radford, in 2011, at the age of just 29, she has had to work hard to prove herself.
Under her stewardship, however, the club is now thriving. Mansfield were drifting in the Conference when she took over, but now they are pushing hard for promotion to League One, for the first time since 2003.
"When I arrived at Mansfield for the first time, it was a club on its knees," Radford told Sky Bet. "It hadn't had much investment, lots of parts of the stadium where very run down, and it needed to be loved and for someone to care about it again. It was a big challenge.
"But we have got a brand new training ground facility, which the club has never had, facilities around the ground are improving, and we've got a new hotel in the making.
"We now own the football club so it's in our own destiny, and we've got a fantastic community behind the club. Crowds are increasing and everyone can see what we're putting in.
"We have just won the EFL Family Club of the Year, and it shows the huge achievement we have made in the seven or eight years that I've been here. We walked into a club with no resources, and completely transformed the place."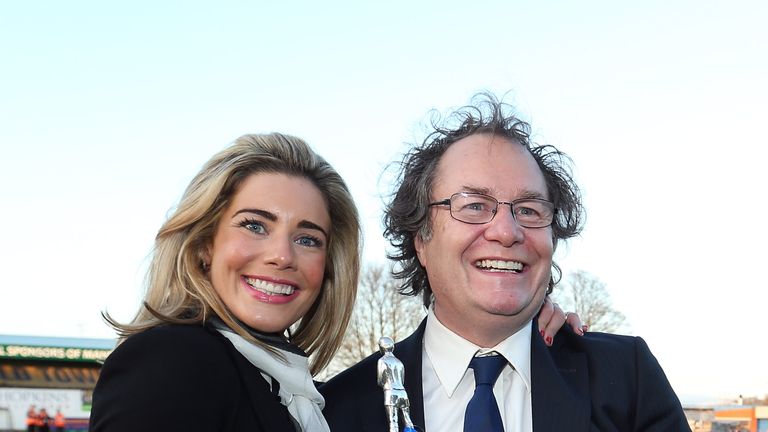 The success of the club on and off the field hasn't stopped the questions of her position and some uncomfortable moments in various boardrooms around the country.
Radford knows she represents a minority in the game, and it has been difficult at times. The success of Mansfield, however, is what has kept her going.
"There have been a lot of points where I wondered what I was doing being involved in football," she said. "I was getting so much flak. But my reason for keeping going was because I'm so passionate about Mansfield, and I adore seeing the differences that we have made.
"I try to keep my head down and not listen to the noise and people's commentary on what I'm doing, because if I did, I would probably go to bed and cry!
"I'd say I was underestimated and stereotyped to a degree, but I've used it to my advantage and as an opportunity to prove people wrong and that I can do the job. It was hurtful, but it hardened me.
"I think women in football, and in other industries where they are a minority, have to work a lot harder because people presume that they can't do the job.
"There have been unusual examples when we've gone to an away match and I've had quite awkward moments in the boardroom where people have been whispering or even giggling at me, and sometimes I feel like I'm a token joke."
Radford also feels there need to be more changes made at the top of football to encourage more women into the game.
"I don't know why [there aren't more women involved]," she said. "Whether it's because people that make the decisions to hire and fire aren't making the correct decisions.
"It's a very old-school mentality within football, and there are a lot of people who have been in certain roles for a very long time and they are very protective of them. We have had to go a long way to try and redress that balance, and it is important that women are visible within the game."
On a more short-term basis, Radford is aiming for promotion to League One with Mansfield this season. The club are in second place heading into their game with Oldham on Easter Monday, which is live on Sky Sports Football from 2.30pm.
"We always said we would like to get into the Championship, but it's very difficult getting promoted because that's what every club wants and there is so much competition," she said.
"I've realised over the years never to be cocky or presumptuous going into games. I thought we would [get promoted] last season and we didn't, so I'm now learning to not look too far ahead in that respect.
"But it will hurt if we don't get promoted at the end of this season. The manager has been given a budget to get us promoted, everything has been geared up to get big crowds in and we would have to cross that bridge when we come to it [if we don't]."