Premier League starting line-ups: Which team is most expensive?
By Adam Bate and Joel Barnett
Last Updated: 18/02/16 5:02pm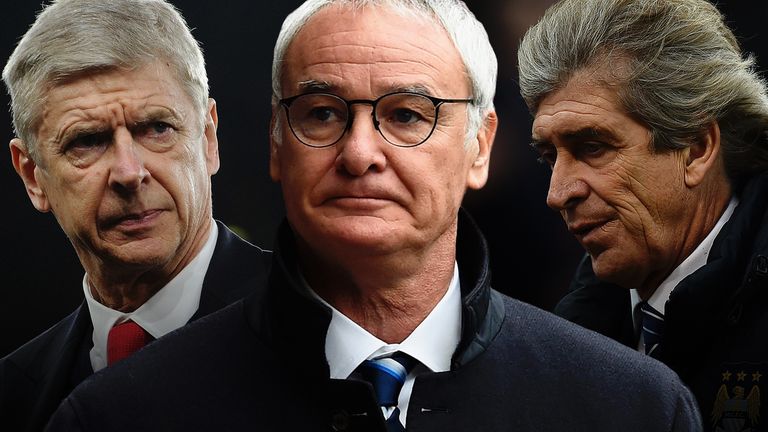 There's a lot of money being spent in the Premier League but judging by the starting line-ups on view last time out, it is still no guarantee of success - with Leicester continuing to rewrite the rule book...
Manchester City had the most expensive 11 of all the teams put out over Valentine's weekend but there was little love for their £233.6m side as they lost at home to Tottenham.
Meanwhile, Leicester's familiar line-up was the 18th most costly in action but that has not stopped the Foxes finding themselves top of the Premier League.
The two teams to assemble a cheaper starting 11 than Claudio Ranieri's side are Watford and Bournemouth - with Benik Afobe accounting for £10m of the Cherries' £11.3m spend.
Eddie Howe's men are five places higher in the Premier League than their position in the spending table, while Watford are a whopping 10 slots higher.
But for every success there's an overspending underachiever and this season that's surely Chelsea - the third most expensive starting line-up at £197.2m, but still in the bottom half of the table.
The return on Newcastle's considerable investment is arguably even worse as Steve McClaren's side are currently 11 positions lower than their £72.6 spending would suggest. 
Here's the full list of the cost of Premier League teams' starting line-ups and how that differs from their position in the table…