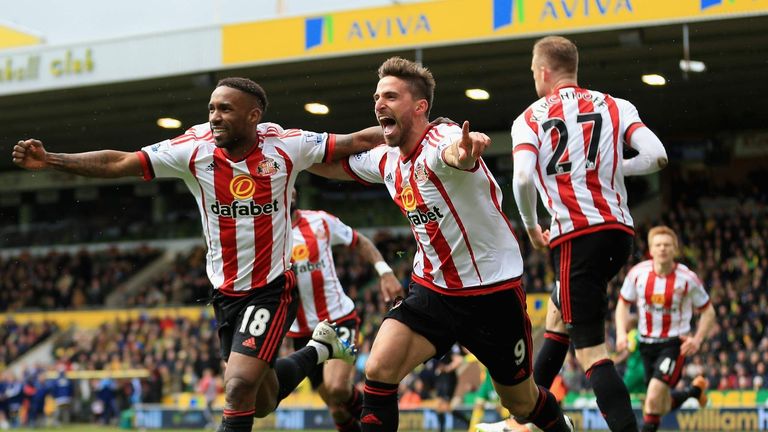 Did your Premier League team live up to expectations at the weekend?
We've asked former Arsenal and England defender, and Sky Sports Now guest, Nigel Winterburn to give each side a grade based on their 90-minute performance over the weekend.
So how did your team fare? Did they get an A+ or an F, or somewhere in between?
Read on to see how your team has been ranked...
Premier League weekend results
Arsenal 1-1 Crystal Palace
Bournemouth 1-2 Liverpool
Leicester 2-2 West Ham
Chelsea 0-3 Man City
Everton 1-1 Southampton
West Brom 0-1 Watford
Man Utd 1-0 Aston Villa
Newcastle 3-0 Swansea
Norwich 0-3 Sunderland
Sunderland - A
They have played quite well in some of their games recently but have not got the results they probably deserved with their energy, work-rate and chances created. Norwich was such a big game for them and they got the win they needed against the side just above them in the table.
Manchester City - A-
A good performance from City. Chelsea haven't delivered this season, but they have been in quite decent form recently and can still be a tough team to beat, so this was an impressive result.
Liverpool - B+
They were on a high from the Europa League and it's sometimes difficult to produce a top-quality performance after a result like that. But Jurgen Klopp made a lot of changes and they were very good. I expected them to win with the quality they had, but away games are never that easy.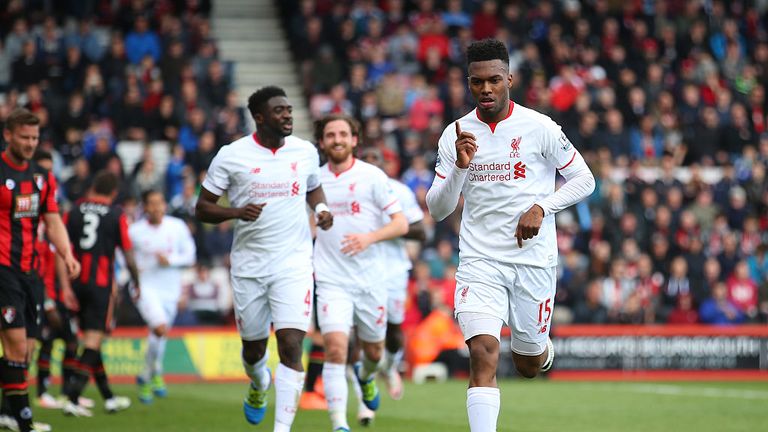 Newcastle - B+
A good result for Newcastle that they really needed. The performance was quite strong, they came under a lot of pressure at 1-0 but got the important second goal that gave them the belief they could win the game. They were under immense pressure.
Southampton - B+
It was a good performance and they had several chances they should have taken. They will be disappointed they didn't come away with the win.
West Ham - B+
They will be frustrated as they feel decisions have been going against them at times this season. In the second half, they came back into it quite well and were away against the league leaders, so not a bad point.
Leicester - B
Some frustration from Leicester but it was a difficult game. They haven't been at their best in the last few weeks but they have got results. From their point of view, it's all about momentum. They showed great courage to come back and nick the point, they just have to focus on picking up the results and getting to the finish line.
Watford - B
They have picked up a few surprise results this season and they showed when they get the lead they can be hard to play against. The goals have dried up for Troy Deeney and Odion Ighalo, but they still managed to get the win away from home.
Manchester United - B-
It wasn't as clinical as many people expected, but it's still a win and that's what United need at this stage of the season if they are going to challenge for a top-four finish.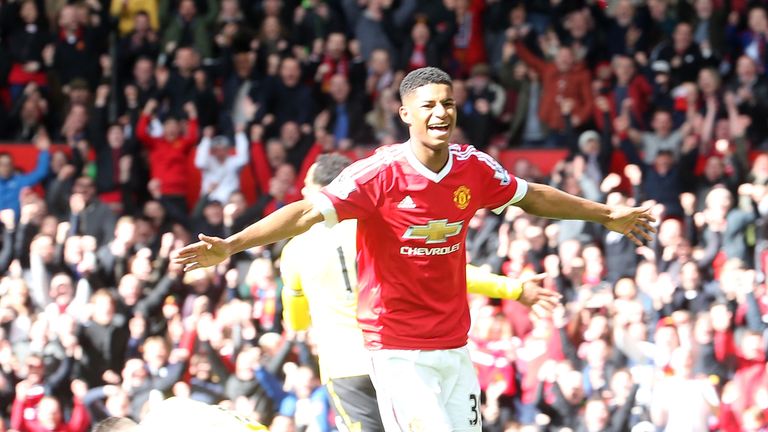 Palace - B-
I think Palace will admit they were a bit lucky. They were content to frustrate Arsenal, but they came on stronger in the last 20 minutes and made a couple of substitutions which gave them more power going forward. It's a fantastic point for them.
Bournemouth - C
A disappointing first half meant they were 2-0 down at the break. They came back into it, but couldn't get the goal right until the end when it was too late.
Arsenal - C+
It was a very weird game. Arsenal controlled it, but they were a bit one-paced and Palace sat in and frustrated them. Arsenal got ahead, but their Achilles' heel this season has been not seeing games out. It wasn't a dynamic performance from Arsenal.
West Brom - C+
They will be looking at the two missed penalties and thinking how they did not get anything out of this match.
Everton - C
Everton made a few changes, but they are struggling to win games at home, so it wasn't a surprising result. A lot of Everton supporters are not happy with Roberto Martinez and the amount of goals the team is conceding, especially at home.
Swansea - C
They will look back to the period when they were on top and didn't score. If they had taken any of those chances then the game could have turned out differently.
Chelsea - D
It was a flat performance from Chelsea. They were very open and it looked like Manchester City could cut through them at will at times. Maybe it was an end-of-season performance with not a lot to play for, but it was very disappointing from Chelsea.
Aston Villa - D
It looks like they have done some work on organisation, but there is no real desire to see it through. They know they are relegated now and a lot of Villa fans will probably think I am being kind giving them a D.
Norwich - D
Very flat. They will say decisions maybe went against them but it was very disappointing from them at home against a team they did not want to lose against.
What do you think? Do you agree with the ratings? If you are reading on www.skysports.com leave a comment below or tweet us @SkyFootball.