It's results time! The time has come to see whether your team lived up to expectations on the opening day of the new Premier League season.
We've asked former England, Norwich and West Ham striker Dean Ashton to give each side a grade based solely on their 90-minute performance over the weekend.
So how did your team fare? Did they get an A+, an F, or somewhere in between? Read on to see how your team has been ranked...
Premier League results
Hull City 2-1 Leicester
Burnley 0-1 Swansea
C Palace 0-1 West Brom
Everton 1-1 Tottenham
Middlesbrough 1-1 Stoke
Southampton 1-1 Watford
Man City 2-1 Sunderland
B'mouth 1-3 Man Utd
Arsenal 3-4 Liverpool
Chelsea v West Ham (Mon)
Hull City - A
Considering they were playing the champions it's got to be an A for Hull. I was surprised by their togetherness considering what's going on at the club at the moment. They played very well as a team.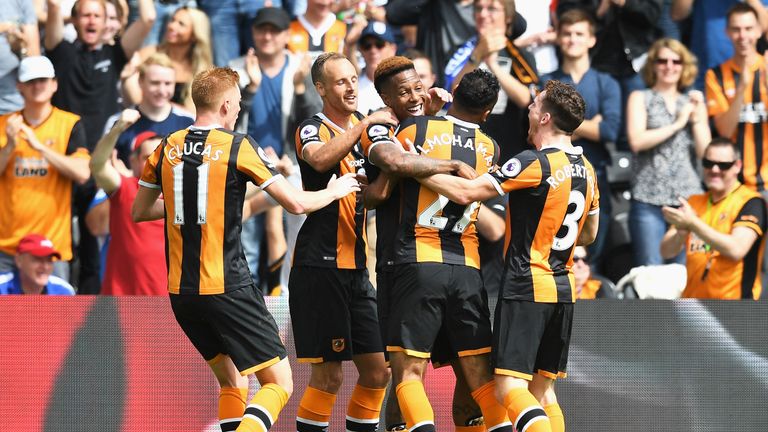 Manchester United - A
United started slowly at Bournemouth but once they got the goal they were excellent. Even though they haven't got great pace in the team, you could see the link up between Zlatan Ibrahimovic, Wayne Rooney, Juan Mata and Anthony Martial and it looked good. Eric Bailly looked good, too.
West Brom - A
Typical West Brom! They've signed one player so far this summer and yet Tony Pulis just churns out another, albeit drab, 1-0 win.
Leicester - B
I thought Leicester played quite well. Of course losing on the opening day is bad but they had the chances to win the game and played well overall.
Liverpool - B
It's a B for Liverpool despite what was a thrilling win. If I were a Liverpool fan I'd still be worried about the defence but going forward that display is already up there with the performances of the season.
Southampton - B
Southampton should have beaten Watford comfortably with the amount of chances they created, a lot of which fell to Nathan Redmond. They impressed me with their performance after losing the likes of Graziano Pelle, Victor Wanyama and Sadio Mane.  
Sunderland - B
I thought Sunderland would struggle with David Moyes going in there late on. But they could have won the game at the Etihad with the chances they had, they looked much better going forward than they did last year.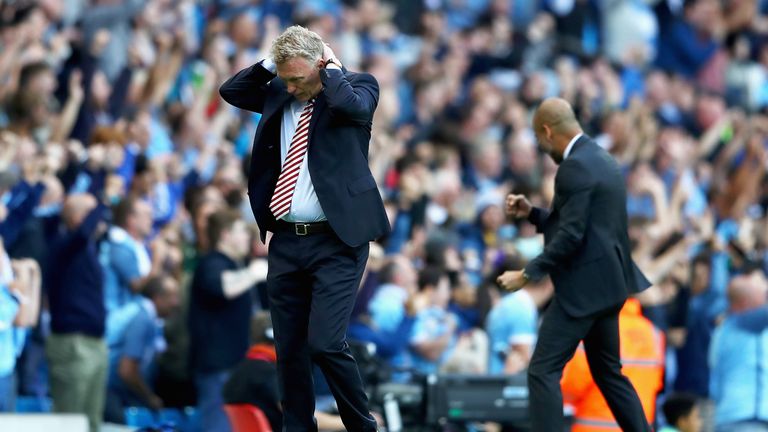 Swansea - B
The Swans weren't outstanding and, in fairness, they struggled in the first half. The introduction of Gylfi Sigurdsson in the second half made a massive difference and they looked more threatening. I still think they're going to struggle this year, though.
Everton - C
Everton started brilliantly and had the better of the first half. Gerard Deulofeu looked really good, especially after not featuring much last season.
Manchester City - C
I can see what Man City are trying to do under Pep Guardiola but it's obviously going to take some time for them to get used to his methods. They didn't deserve to win but they did, so another positive there.
Middlesbrough - C
Middlesbrough did exactly what you would want on your return to the Premier League, they started brilliantly at the Riverside. Perhaps they didn't take their chances and, unlike in the Championship, they paid the price. Last season they would have probably gone 2-0 up and seen the game out, this year players of Shaqiri's quality punish you.
Stoke - C
Stoke are seasoned Premier League operators now and, having withstood Boro's early dominance, grew into the game on Teesside. Marko Arnautovic and Xherdan Shaqiri showed their quality to earn a point.
Tottenham - C
Spurs really came into the game at Goodison in the second half. The addition of Vincent Janssen alongside Harry Kane really helped them to a solid point on the road.
Watford - C
Even though they held on for a draw, Watford didn't deserve it. They got away with one here.
Arsenal - D
They scored three goals in the game but could have been two up in the first half had Theo Walcott converted his penalty. Defensively they were a shambles.
Bournemouth - E
I was really disappointed with Bournemouth. I expected them to go all out against United early in the season and really test them to see how good they are but they just didn't test the goalkeeper. They looked pretty in front of the back four but David de Gea had virtually nothing to do.
Burnley - E
I fancied Burnley to get off to a great start against a Swansea side with players missing, most notably Ashley Williams. Fabianski had to make quite a few saves at Turf Moor but Burnley didn't do enough.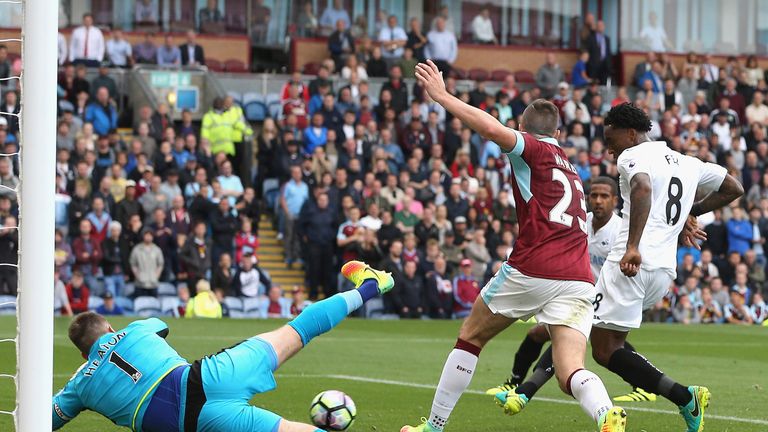 Crystal Palace - E
Playing at home against West Brom, Palace would have expected to get three points, particularly when you consider the attacking players they've got. They couldn't get Andros Townsend into the game and that's what disappointed me, attacking-wise they weren't where I thought they would be.
What do you think? Do you agree with Dean Ashton's grades? If you are reading on online leave a comment below or tweet us @SkyFootball.