Niall Quinn
Football Expert & Columnist
Arsene Wenger must change redundant Arsenal transfer policy, says Niall Quinn
Last Updated: 15/08/16 7:40pm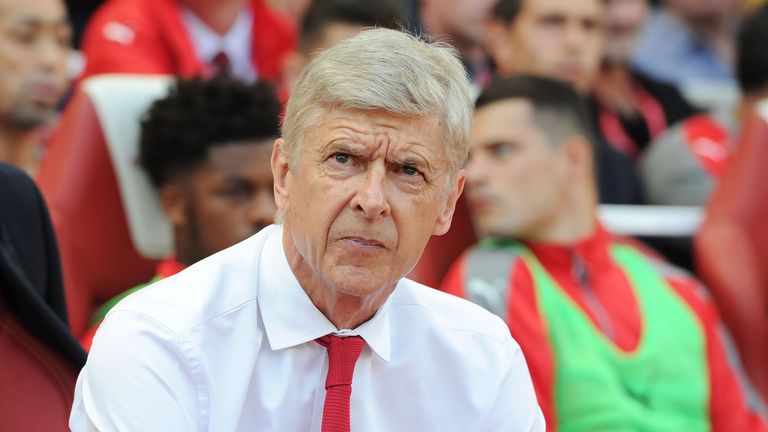 After Arsenal's opening-day defeat, Niall Quinn calls on Arsene Wenger to change his failing transfer policy or face more frustration.
Sometimes these days when you are watching Arsenal it feels better not to watch at all. It can be that painful - hands-over-your-face stuff. 
Watching Arsene Wenger in these last few seasons has been like watching an old man who thinks he can still do all the newfangled dance moves while still wearing his sensible old-man shoes. He can't and sometimes it hurts just to watch him try. Yesterday, on the first day of a brand new season, it was especially cruel.
Manchester United were ready when the curtain went up for the early game, beating Bournemouth comfortably on the coast. Zlatan looked like the right mix of a big star and a big bruiser who can thrive in the English game.
And Pogba, waiting in the wings, seems pointedly like the sort of player Wenger will just never sign. Maybe Pogba will prove to be worth the money, maybe he will fall just short. But for Arsenal fans he will always remind them of the Patrick Vieira-like presence they don't have anymore.
Jose Mourinho, the Joker to Arsene's noble Batman, did the business yesterday. Two hours or so later Arsenal were being booed off at the Emirates by their own fans after their 4-3 defeat at the hands of Liverpool. For a time when Arsenal were 4-1 down I actually worried about Arsene's short-term future for the first time. After all he has done for Arsenal he deserves the right to end his tenure on his own terms.
On the other hand, the argument that he just can't move with the times grows stronger every time he steps onto the floor and does his old man shuffle. He has grace but he isn't going to win Strictly!
Jurgen Klopp is another of the new breed of manager who jives around the floor while Wenger's feet look like they are nailed to it. The German was up and down the line yesterday like Michael Flatley after too many Diet Cokes on a night out. He was kicking every ball with his team, his fists were pumping and his glasses were falling off. Klopp wears his heart on his sleeve and usually that sleeve isn't attached to a stiff, expensive suit.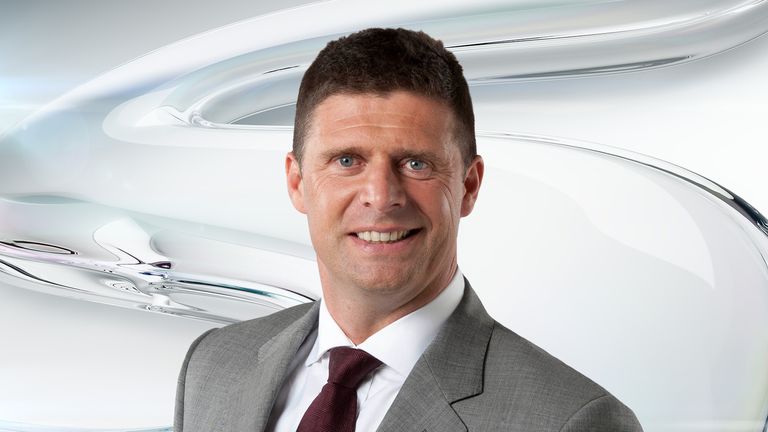 Selling clubs know what he needs and they know what he ought to pay. Arsene will have to accept that if he wants to win again.
Niall Quinn
Klopp wouldn't fit everywhere but he fits in Liverpool where the people are more impressed by passion than by Armani. They have been crying out for a messiah with red blood and a beating heart. He has spent money reasonably well and sensibly - Sadio Mane already looks like good value - yet his team are still a work in progress. Scoring four at the Emirates is impressive.
There are pieces of the jigsaw which are still left to be filled though. This new Liverpool must learn to manage a game from a winning position. Their predecessors in red were masters of that art. For now, though, they play exciting football and this probably won't be the last time was them involved in a 4-3 this season. If they keep progressing, the Anfield faithful will be very happy. 
Summer is always a difficult time for Arsenal fans, not helped by the fact their team have won just one of their last seven opening-day fixtures. Wenger behaves in the transfer market like he is the club's financial guardian. In a world awash with money he is still hoping to find good value for his family. Every now and then he breaks out and buys a Mesut Ozil or an Alexis Sanchez, but, generally, every club in the world knows Arsenal have a lot of money and they need a centre-half, a combative midfielder and a world-class striker. 
So, when they see poor Arsene coming into the store there are no bargains for him. Selling clubs know what he needs and they know what he ought to pay. It may not be fair but I'm afraid that's football, Arsene will have to accept that if he wants to win again. The world has carried on spinning since the Gunners last won the title; clubs pay silly money because, on the whole, that is the only money there is in the Premier League. 
The stadium Arsene helped build is wonderful but the people who pay so much to get in are well past the wonder years. They want to see myths and legends created through winning trophies and putting other great clubs to the sword. Arsenal will no doubt play breath-taking football against the likes Bournemouth and Hull but they will fall short in the head-to-heads against the top-six clubs.
They call Arsene 'The Professor', and the nickname is supposed to refer to his aloofness. If you're tall and French I suppose being aloof is always going to be the first thing thrown at you in Britain. I was, and still am, tall and Irish so I was 'Big Quinny'. And after all 'Big Wengy' just doesn't suit Arsene.
Arsene is the way he is because of his background. It's not aloofness, it's caution. His family owned a small business selling car parts. When he went to play football he was relatively old as footballers go and he wasn't escaping poverty to have his shot at the world. It went against his nature to put all his eggs into one basket - he always thought he would play some football and then come home and run the family business again. As a result his football career went hand in hand with his education.
He was the sensible kid that every mother who hands her boy over to a football club hopes she has reared well. There were no Wenger Wags and no shisha pipes; he got himself a degree in economics and the lessons he learned back then, both at home and in the University of Strasbourg, have had as much an influence on him as anything he's picked up in football. He is still a shopkeeper at heart.
Football doesn't answer to the laws of economics anymore. Last year Arsenal sneaked into second place on the last day of the season yet they earned more money from the Premier League than anybody else did because they were on television more times. It's a long, long time since Arsenal were champions but every year they charge their fans the highest ticket prices in the league. Whatever happened to economics?
I wasn't a great student but the one thing I remember about economics is that the most basic lessons were about supply and demand. I hope Arsene starts to supply what Arsenal fans are demanding soon or it is going to be a very painful watch.
Niall Quinn is chairman of Fleet Street Sports media group and writes for SportsVibe. Read his column every week on skysports.com and the Sky Sports apps.