The Changing Face of Scouting: Dealing with agents
By Adam Bate with Rob Mackenzie
Last Updated: 04/01/17 6:07am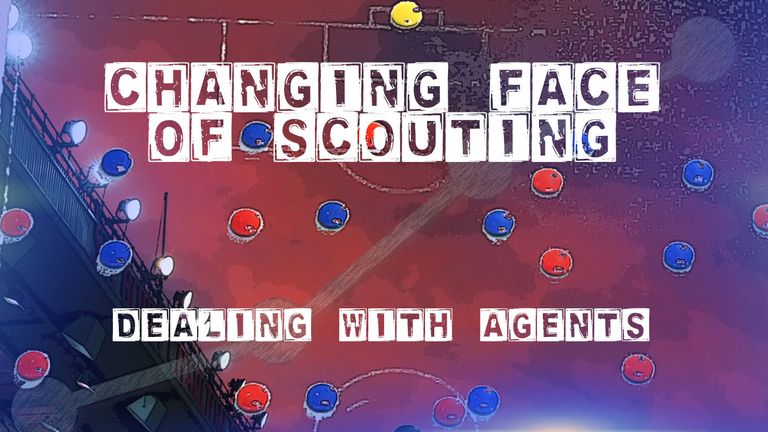 Dealing with agents is a necessity in the modern game but it can cause problems if a club's recruitment department is not wise to the risks. In the next part of our Changing Face of Scouting series, with clubs lining up January transfer targets, experienced scout Rob Mackenzie explains the challenges and how some agencies are responding in the right way.
The continuous flow of footballers in and out of clubs is nothing new. Professionals are well accustomed to the sight of trialists turning up to show what they can do. Some even talk their way onto the Premier League pitch as Ali Dia did for Southampton 20 years ago last month. But that's merely the most high-profile example of a familiar phenomenon.
Agent-led signings are common. They can be seen as a relatively straightforward alternative to the rigmarole of identifying players independently. But they can also lead to costly errors and increase the likelihood of those errors. A robust recruitment system is the best way of avoiding such embarrassments.
With statistics available for leagues all over the world, the ammunition is there to respond swiftly to those agents insistent that their client - and only their client - is the man capable of making the difference. And yet, such stats can still be overlooked. With intermediaries often associated with takeovers, the division between club and agency can be unclear.
Who is Rob Mackenzie?
Rob Mackenzie was Leicester City's head of technical scouting from 2011 to 2015, working with Steve Walsh to help build the team that ultimately shocked the world by becoming Premier League champions. He has since held roles as head of player identification at Tottenham Hotspur and, most recently, director of recruitment at Derby County.
While Rob Mackenzie, formerly of Leicester, Tottenham and Derby, has nothing but praise for his previous employers, he's heard stories from elsewhere. "Football is a competitive market place and agents are salesmen so it is understandable that they try their luck, why wouldn't you?" he tells Sky Sports. "But naive decision makers within clubs are the ones who bear the consequences, not the agent.
"One of the jobs of the modern scout is to filter out the names that get thrown at you on a daily basis. The key is to be able to explain quickly and succinctly why they do not fit the profile of player that the club is looking for. And even if they do fit the profile, is there an alternative available for half the price? Have you considered all the options?
"Some of the problems do not require deep-level statistical analysis and can be established fairly quickly when visiting various internet sites or internal databases. It might be an issue off the field or a question over why he has been left out of the team by successive coaches. The important thing is to get the true picture by looking at the aspects that the agent or player might be trying to hide.
"While it may seem strange for clubs to be influenced by agenda-driven external parties, the reality within recruitment is that you are governed by not only financial constraints but the actual availability of players. Like a lot of people who work at clubs, I've had agents offer me players who I didn't think were a great fit for the club I was working for at the time.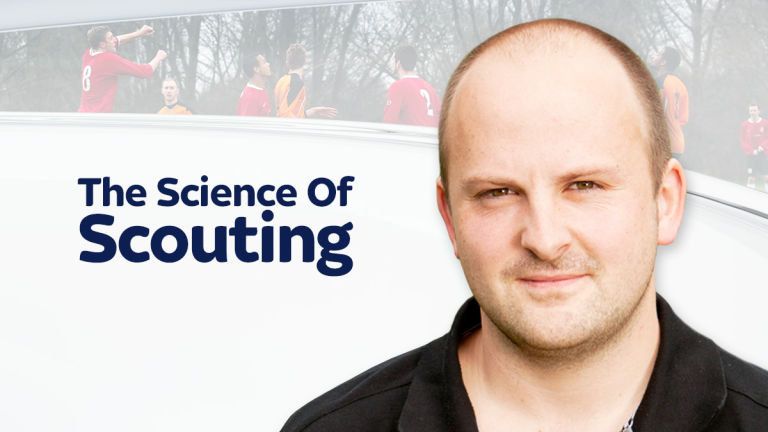 He obviously didn't think I was aware that the player had experienced an ankle injury in his club's second game within the January window and was due to be out for the next three months.
Rob Mackenzie
"I remember one player where the agent was trying to use supposed interest from a direct competitor as leverage in order to try and get us to become interested ourselves within a January window.  He obviously didn't think I was aware that the player had experienced an ankle injury in his club's second game within the January window and was due to be out for the next three months.
"Despite this, the agent kept telling me that we were missing out and that he would sign for our competitors regardless and we would miss out and look foolish. The player in question only played 54 minutes again that season for the club he stayed at; getting subbed off during a 2-1 loss in April. He's now on loan in Italy but has struggled since. 
"The stories are not always bad ones as it is important to say that there are some agencies and individual agents who are very professional and diligent but there are still, as in any walk of life, people who will try to exploit situations for their own personal gain."
With the best recruitment departments increasingly seen as the gatekeepers preventing agents from getting their clients into clubs, there are those now looking to use the data positively themselves. "Some agencies, such as World in Motion, have now embraced data in order to promote their players rather than fight against the tide," adds Mackenzie.
Sam Jackson, head of research and analytics at World in Motion, knows that talking the language of recruiters means more chance of their clients being picked up. "Presenting stats on our clients allows us to minimise bias, and to be a highly trusted and respected agency in an industry not particularly renowned for scrupulous selling," Jackson tells Sky Sports.
"Anyone can tell a club: 'Sign this player, they're great.' By presenting player statistics, we come to the table with greater reliability, which only complements our qualitative scouting capabilities, and cements our status at the cutting edge of the intellectual side of agency and recruitment.
"We present relevant performance stats based on what we know a club is looking for, whilst, as one of the few truly global football agencies, data on league quality, for example, allows us to rigorously demonstrate the fantastic value to be found in certain markets that we're active in."
The tradition of agents pushing players while scouts bat away the worst suggestions does live on. But it seems that the next stage of this symbiotic relationship has begun. By acknowledging statistics and the increasingly exhaustive process behind player acquisition, the onus is now on agents as well as scouts to find the right fit for player and club.