Manchester City boss Pep Guardiola says it is still a "dangerous moment" to face an out-of-form Arsenal ahead of their Super Sunday clash.
Some Arsenal fans have recently displayed banners calling for Arsene Wenger to leave the club this summer when his contract expires, although the Frenchman said his future "has not been sorted completely" yet.
City visit the Emirates on Super Sunday, live on Sky Sports 1, to meet an Arsenal side who have lost four out of their last five Premier League games, but Guardiola is expecting a tough encounter and believes a wounded Gunners side will make for a much more dangerous opponent.
"When you lose a lot of games it is a more dangerous moment to face them. I would prefer Arsenal to be winning a lot," Guardiola said.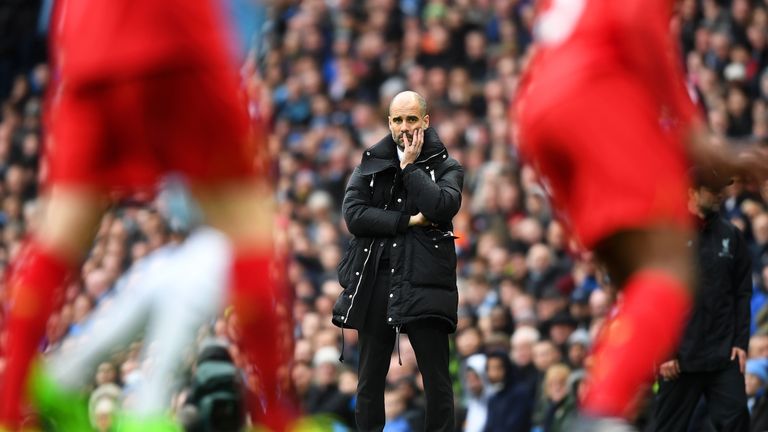 "They are so professional, Arsene is so professional and the Arsenal players as well. They want to win every game, so I don't think it is a big problem.
"Everybody knows them. Huge quality in the middle, quality in the sides with Alexis [Sanchez], go inside with perfect runs in behind with [Theo] Walcott, [Alex] Oxlade-Chamberlain. Good quality. Arsenal is a top team."
Guardiola praised Wenger, who has been in charge at Arsenal for more than 20 years, and hailed his "ability" despite recent criticism.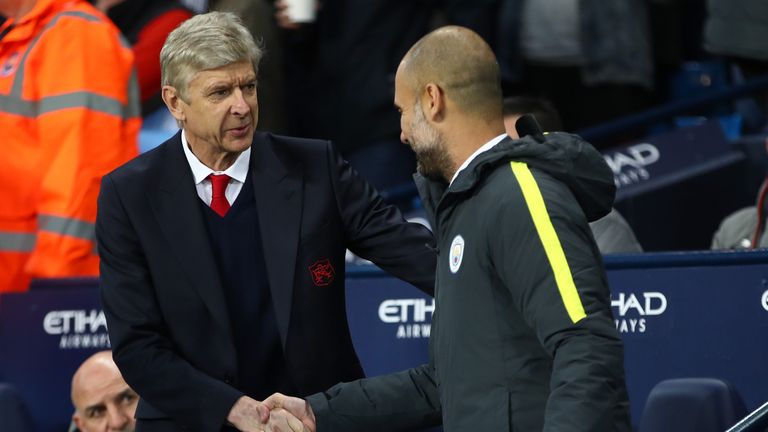 "All the managers want to win. It's simple like that. We are strong when we win, we are weak when we don't win," he said. "People should understand how difficult football is today, all the teams are more prepared. When the bosses decide, or Arsene decides, to stay and keep going he believes it is the best solution and the best for Arsenal.
"You cannot stay, I don't know how many years Arsene has been in charge of Arsenal, without ability. Here a friend of mine, [assistant] Mikel Arteta, who was with him for a lot of years, only has good words about Arsene. I believe more in that. Managers lose games, he's been there a long time because he's good.
"When Arsene starts to win, the fans will be happy again, I promise you, 100 per cent. The fans respect what Arsene has done and is doing."
Guardiola was quizzed on the differences and similarities between two potential match-winners on Sunday in Alexis Sanchez and Sergio Aguero.
The City boss signed Sanchez when he was manager of Barcelona and believes both are "top players".
He said: "Sergio is more of a striker than Alexis. Alexis can play as a striker and played there at the beginning of the season and played really good.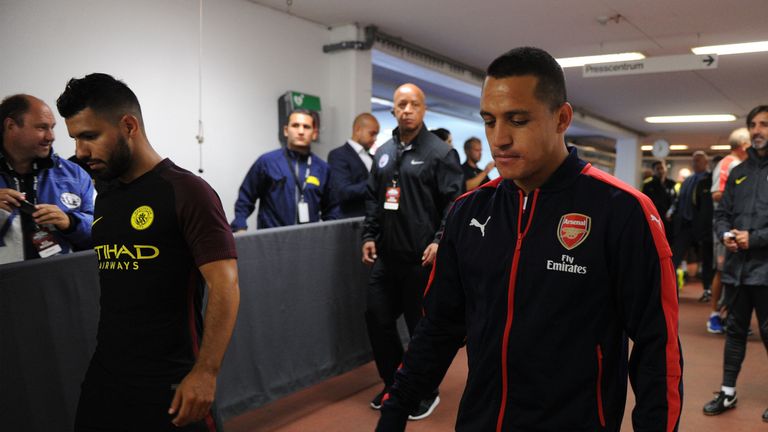 "Alexis can play both sides, even in the middle, can play more roles, but both are competitors and in the box they are so dangerous. Both are top players.
"I don't know the statistics, I didn't read that. I know them both, Alexis and I were together one or two years in Barcelona and now I am with Sergio so I am really impressed about their quality, both of them."
Grab a Sky Sports Month Pass for half price, and let us knock your sporting socks off with a blockbuster month of sport on NOW TV. All for just £16.99.