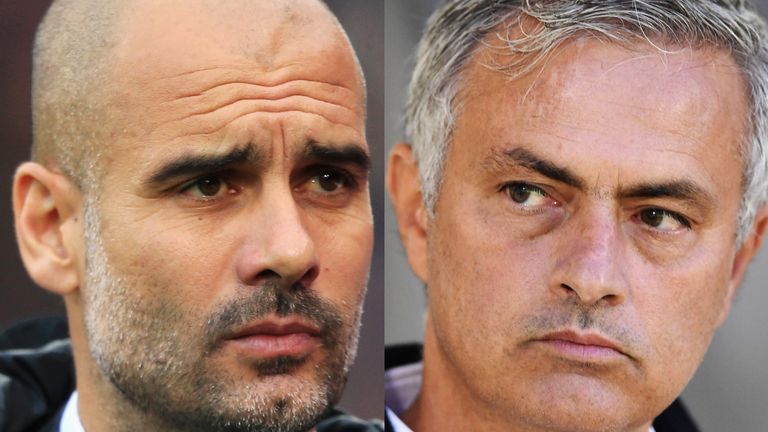 After five games of the 2017/18 Premier League season, Manchester City and Manchester United have identical records - same points, same goals scored and same goals conceded.
So why are City top of the table?
Pep Guardiola's side lead the way only by virtue of their name, which comes before Manchester United in the alphabet.
However, although alphabetical order is sufficient to separate two sides now, it would not be used if City and United were in the same position at the end of the season.
Instead, there would be an extra game to decide who won the title, as there would be if two or more teams facing relegation had identical records.
The Premier League rules state: "If at the end of the season either the league champions or the clubs to be relegated or the question of qualification for other competitions cannot be determined because two or more clubs are equal on points, goal difference and goals scored, the clubs concerned shall play off one or more deciding league matches on neutral grounds, the format, timing and venue of which shall be determined by the board."
Of course, the chances of City and United finishing the season with identical records is extremely slim.
While it often happens early in the season, this is only the second time it has occurred outside of August in the Premier League.
The other instance was in January 2015 when Chelsea and Manchester City were level after 20 games; both with 46 points, 44 goals scored and 19 goals conceded.
City could not keep pace with Chelsea over the second half of the season as Jose Mourinho's side won the title by an eight-point margin.
Manchester United are live on Sky Sports Football on Wednesday when they host Burton Albion in the third round of the Carabao Cup.