Arsenal deny Chelsea: Is this the way forward in big away games?
By Adam Bate
Last Updated: 18/09/17 11:04am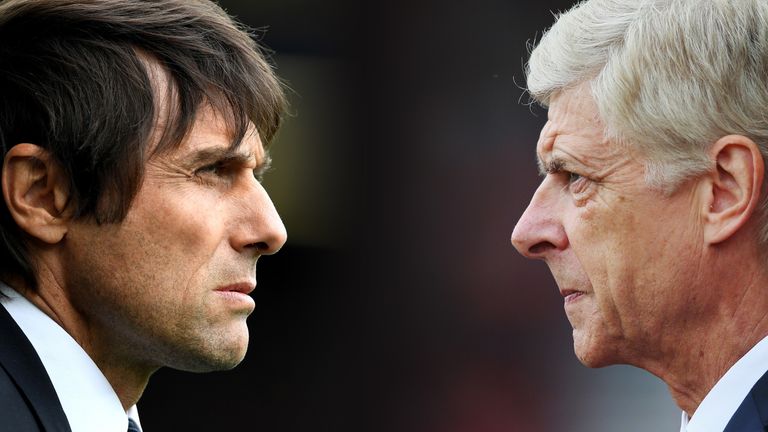 Arsenal kept Chelsea out in Sunday's 0-0 draw at Stamford Bridge. So should this be the new template for Arsene Wenger in the big away games?
Arsenal went into the game against Chelsea under extreme pressure having lost their previous away fixture 4-0 at Liverpool. The champions went into it having won three Premier League games in a row, while the Gunners were facing the prospect of losing their first three away matches for the first time since 1954.
Given that Arsenal had lost eight and won none of their last 13 games away to 'big six' rivals, hopes were not high. And yet, Arsene Wenger's team delivered a promising performance and thoroughly deserved their point in a goalless draw. It was the first time that Chelsea had failed to score in a competitive home fixture under Antonio Conte.
"It is a much more resilient and determined Arsenal today," said former Arsenal striker Alan Smith on co-commentary for Sky Sports. That winless run away to the big clubs has been extended to 14 matches but in its own way this effort could be just as crucial as the 2-0 win at Manchester City that preceded that sequence. It offers Wenger a template for success.
So how did they do it? While many would have been worried by the decision to stick with Aaron Ramsey and Granit Xhaka as the midfield pairing given that it was abandoned after 45 minutes at Liverpool, the team's overall shape ensured that it was not so problematic. Alex Iwobi and Danny Welbeck worked hard on the flanks and Arsenal remained more compact.
Curiously, Wenger insisted afterwards that his side worked more on their shape prior to the Liverpool defeat. But it was the effort and commitment shown by his players at Stamford Bridge that they must seek to replicate. It was a performance that can give them confidence that this system and these players can get results in big Premier League away games.
THE PUNDIT
"That was the standard for me of what you need to do away from home in terms of performance," said Arsenal legend and Sky Sports pundit Thierry Henry. "When you arrive somewhere away from home, whether it is the champions or not, you need to be careful of what is going to happen.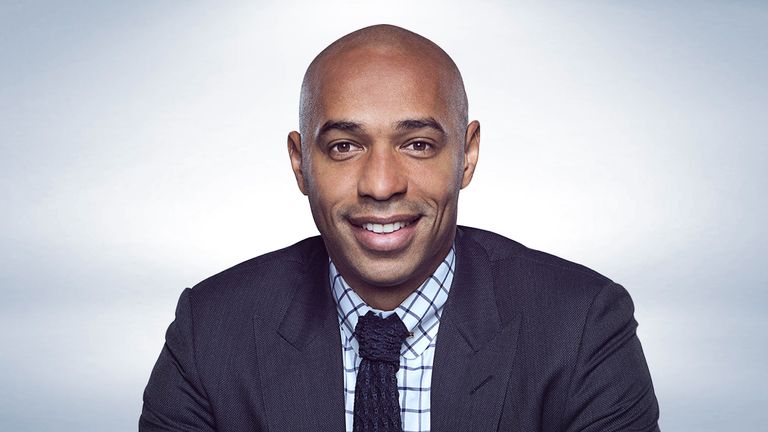 The team defended better. The wingers were tucking in helping those two guys so when Aaron Ramsey was going, again, a bit too early, they were covering a bit for him.
Thierry Henry
"The team defended better. The wingers were tucking in helping those two guys so when Aaron Ramsey was going, again, a bit too early, they were covering a bit for him. Also, the three at the back were a bit better because the job in front of them was done already.
"Everything was a bit better. They still have not scored away from home and they are still looking for their first win away from home but that was way better than what we saw at Liverpool."
THE PLAYER
"I think we needed that against a top team," man of the match Aaron Ramsey told Sky Sports afterwards. "In recent years, we have struggled but we showed today what we are capable of doing. We are capable of competing against the best. We showed solidarity and we showed that we can create chances against them.
"On another day we might have nicked that. It was what we needed after Liverpool. I think we played higher up. We played in their half so if we did lose the ball, we were able to get back into positions a lot quicker. At Liverpool, perhaps that gap was a bit too big."
THE MANAGER
"It was about mentality and response after the last game and also about points," Arsene Wenger told Sky Sports in his post-match interview. "Overall it was a good game between two teams who were going at it and were well organised. We realised that what we delivered [at Liverpool] was not good enough.
"We were focused, determined, showed character and when we had the ball we tried to play every time and I think we were close to winning this game. It is a good basis to start from that and go from strength to strength. I told you that we had the capacity to be strong away from home and we showed that today."