The January transfer window is now open but what does each Premier League side need?
Liverpool have set a significant early marker in signing Virgil van Dijk for a record fee for a defender of £75m, but what other business will be done?
Charlie Nicholas, Paul Merson, Phil Thompson and Matt Le Tissier ponder potential reinforcement for each club this winter window...
Arsenal
Charlie says: I don't think much has changed from the summer in that there are a few players Arsene Wenger needs to move on. The key for me is unloading all of the players who are not doing the business to freshen up the squad.
Top of that list is Alexis Sanchez. Just move him on and end this farce. With that money, the top of the list of positions is at least one centre-back - two ideally - but that's not realistic in this window, so one top centre-back. I'm also interested in us getting a right-back to push Hector Bellerin, with Carl Jenkinson, Mathieu Debuchy and Calum Chambers also on the list of players I would move on.
It has been so poor defensively for four, five seasons and a defensive-minded midfielder would really help us out. I don't bring Steven N'Zonzi into that party, I'd be more interested in somebody like Abdoulaye Doucouré, who could play a deeper role quite nicely for us.
I also think Olivier Giroud and Theo Walcott would want out so we would need cover in those attacking areas and I would consider Wilfried Zaha and would have him ahead of Riyad Mahrez.
Brighton
Merse says: It is difficult to add more firepower, because Glenn Murray has done well, and so has Pascal Gross from midfield who has scored big goals too. If you bring someone in, will it upset that chemistry?
And if Brighton are going to buy a centre-forward, they're probably going to pay five, six or seven million. I think you need to spend far more than that now. You will struggle to find a Premier League striker who will score you 15 goals for that money.
I think it's more a case of keeping the harmony at Brighton - if they repeat their first six months of the season they'll stay up - but I'm sure if opportunities arise, Chris Hughton could take one or two.
Bournemouth
Merse says: Bournemouth rarely buy from outside of the Premier League. I really think they need a proper holding midfielder to sit in front of a back four that has been together for a long, long time, bar Nathan Ake.
I think they're a bit too open with players running at that defence. It's great for the neutral to watch, but not for Bournemouth fans as they linger around the bottom of the Premier League.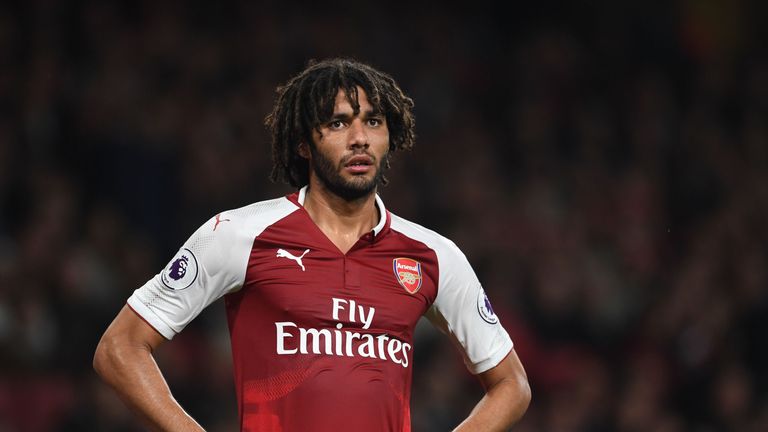 They've been linked with Mohamed Elneny, which isn't a bad shout. He's not good enough for Arsenal, in my opinion, but I think would be a good signing for Bournemouth.
Burnley
Charlie says: Should Sean Dyche tinker with this team? Yes, of course. Robbie Brady is out for a while and I think he probably needs another centre-back with the replacements to Ben Mee and James Tarkowski shown to be limited.
Whenever I see their line-up come through I wonder about the quality of their bench, so what they need is numbers. They've got plenty of options up front but other than that they probably need two players with versatility. There's obviously not a great deal to worry about but just a couple of additions to keep the regulars on their toes.
Chelsea
Thommo says: They're a fine team but I think if you scratch beneath that main 11 there's not a lot there to come through. Antonio Conte needs strengthening in all areas of his team, with David Luiz out of favour.
They are another side who were probably looking to entice Virgil van Dijk, so Conte will probably be questioning why Liverpool were able to outbid themselves with such an outlay and they may feel disappointed they missed out there. I think that will upset the manager and the fans as they don't want to be left behind.
Crystal Palace
Charlie says: The first thing is to decide whether they are going to keep hold of Wilfried Zaha. He's their go-to man right now. I'd like to have him at Arsenal but the Palace fans will obviously want to keep him.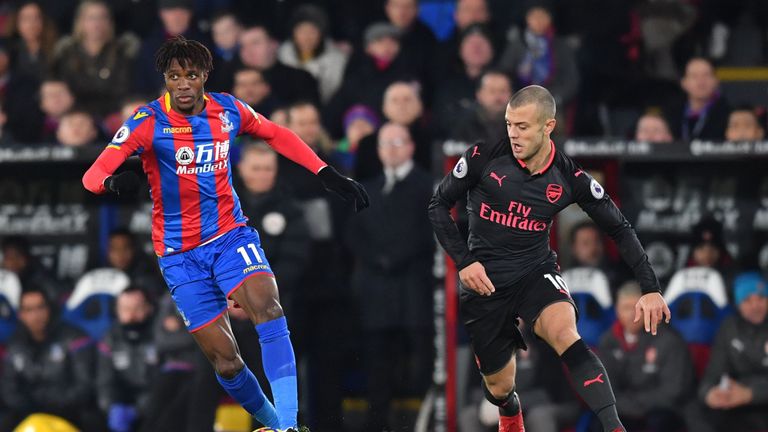 Can Roy Hodgson really keep him? Yes he can, he's got the experience to convince the lad to give them until the summer, time to get a replacement and then let him go.
The area they need to address is a back up centre-forward to Christian Benteke. It is unacceptable to just have one striker so there's too much reliability on Benteke and Zaha, especially with Andros Townsend only turning up one in four games.
Then they probably also need more quality for a top-class goalkeeper, especially with Julian Speroni being called upon, while I'm not convinced Martin Kelly looks particularly comfortable at right-back.
Everton
Merse says: I think they need a forward. I do like Dominic Calvert-Lewin, but it's really hard to work that line week in, week out, without getting too many chances to score. I would say they need a centre-forward to take the workload off him, but after that, I'm not sure Everton will spend a fortune. I'm not certain whether the board will let Sam go out and sign a flurry of players when he's only on an 18-month contract. I'm not certain he'll even be there at the end of this season, I think there's a possibility he could be paid off at the end of the season and then they bring someone else in.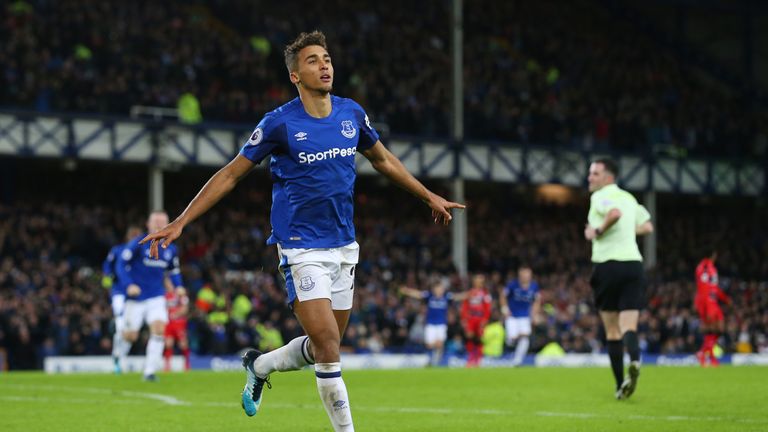 I'd forgotten about Ross Barkley, as many have. I'm a big fan of his, and he's in the wilderness, and may need to get a move quickly. I thought Sam might like him, but I guess he's got so many of those type of players.
Huddersfield
Le Tiss says: Huddersfield need a centre-forward I think. I know they've got Steve Mounie and Laurent Depoitre but I think they have scored less than Southampton!
Their defence has been pretty consistent so far this season. Then they could also do with more goals from midfield. Tom Ince has only got one goal this season, the same as Kachunga and Van La Parra, who you'd also be expecting a bit more from, so a No 10 who is going to chip in with a few more goals behind the striker would certainly help their cause.
Leicester
Thommo says: I think they're in a healthier position with Claude Puel doing well, but they've got worries over their transfer policy. The players they bought in last season has left them with a lot of players who have faltered and need moving out, so I could see some major transfer business and it being a revolving door.
The main XI have been better but then there's Riyad Mahrez, who seems to have hit a purple patch just before the transfer window, so you wonder whether that's for the team or his own interests. They could bring in a lot of money, which they need to strengthen the squad with some more consistent performers.
Liverpool
Thommo says: I've said all along, I don't think Virgil van Dijk is going to answer all of our problems. He's not an organiser, he's not a shouter and screamer, he's more in the realms of a Alan Hansen, Sami Hyypia, Jamie Carragher or myself.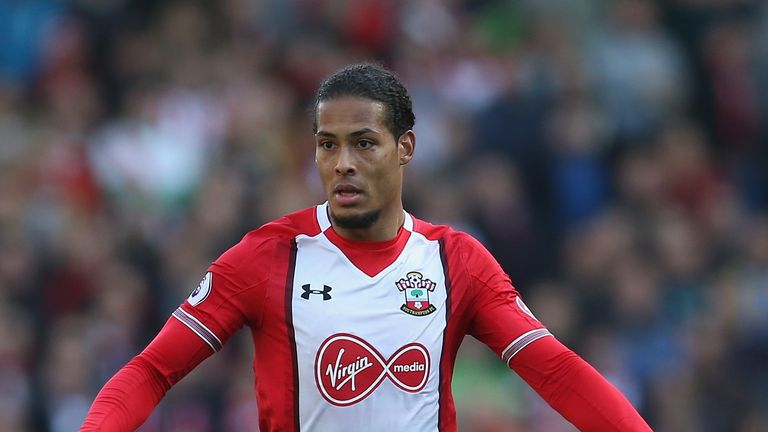 So I still think in the January or the summer another centre-back, a real aggressor, is required. I don't think we should put too much pressure on Van Dijk to resolve it and the goalkeeping situation still needs to be looked at.
Liverpool's net spend has not been high since Jurgen Klopp has been at the club and while it will raise the questions as to what will happen with Philippe Coutinho, especially with the Naby Keita deal agreed, the finances area is very strong at Anfield.
Manchester City
Charlie says: They simply don't need additions. I know Vincent Kompany has come off injured early again but John Stones is on the verge of coming back. Eliaquim Mangala isn't really up to the task but how many top class centre-backs did Barcelona have when Pep Guardiola was winning everything?
If there is one position then that would be it but I would think they would be interested in adding some cover with a younger player who can come in during the summer, because I don't think he'll be able to get the quality required to help them now. So it is nice and easy, just keep rolling on and keep enjoying the adventure!
Manchester United
Merse says: Jose Mourinho said after the Burnley game that Man Utd had not spent as much as Man City, but he tends to get his business done very early in the summer. As soon as the season finishes, he's in there - bang, smash, wallop, gets his players and then goes on holiday before working on his team.
It's a difficult one. Do Man Utd go out and panic-buy now? Come the summer, if Man City and Man Utd go up against each other for bit targets, there's only one winner at the moment.
It's an interesting one, because I actually don't think Man Utd are a shoo-in for top four.
Newcastle
Le Tiss says: I think they need a centre-forward as Joselu hasn't really done it and Dwight Gayle is a bit hit and miss, and then, like a few sides, they need more contributions from midfield. Their top goalscorers have three goals after 20 games, which is just shocking.
Then a top-drawer goalkeeper would help, no disrespect to Rob Elliot and Karl Darlow. If Rafael Benitez gets those reinforcements he needs then you would back him to keep them in the Premier League but they are in trouble otherwise.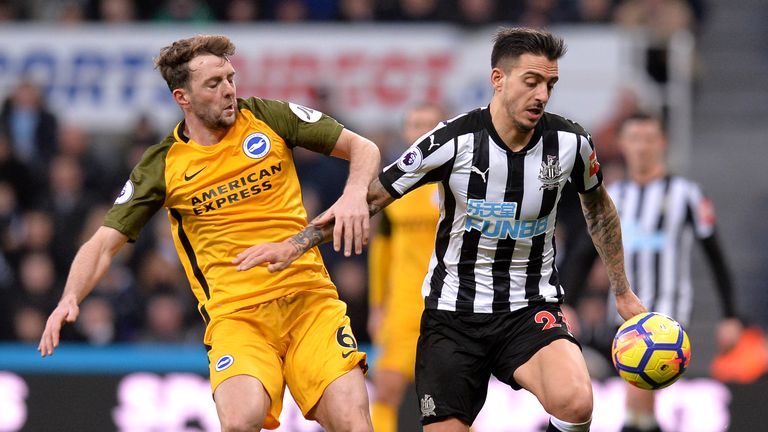 Southampton
Le Tiss says: Well Southampton clearly need a centre-forward and I would say we probably need one or two players for that spot in behind the striker to inject some creativity.
I think the money from selling Virgil van Dijk will be invested in the attack because we've got Wesley Hoedt, who was brought in knowing Van Dijk was going, and then Jack Stephens and Maya Yoshida are also options at centre-back.
The fans will certainly appreciate a couple of decent forwards coming in to make them more creative and positive.
Stoke
Charlie says: I was surprised at Mark Hughes' comments at the start of the season suggesting this was his strongest group. He's been under pressure again but handled it quite well and they've got too much quality to be involved in a relegation battle.
I think Ryan Shawcross seems like he's starting to break down so a replacement is probably required for him, while Bruno Martins-Indi and Kevin Wimmer haven't really been up for the job. A more natural right-back would help them as well.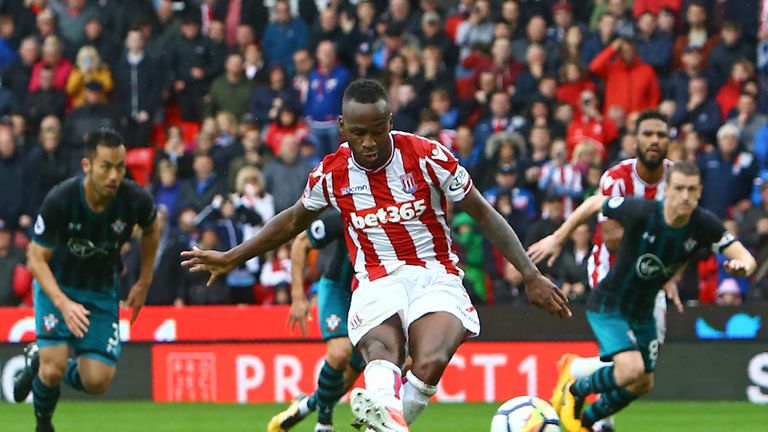 They've spent a lot of money on their midfield but Xherdan Shaqiri is inconsistent and Ibrahim Afellay always seems to be injured, so they need a bit more cover in midfield. Saido Berahino has been a nightmare so they need a replacement for him, while they could do with somebody to play off the left of the striker.
If I were Mark Hughes I'd be asking for more funds as it feels like they're just trying to get through this season. The crowd are getting frustrated, looking at Burnley and asking why they're not doing that after the money they've spent over the last couple of seasons.
Swansea
Thommo says: The managerial appointment of Carlos Carvalhal was a strange one. I've been a big admirer of him and think he's just had a few bad months and you wonder where it all went wrong.
But all of the sudden he's into the Premier League at a club and he's got a huge task on. This Swansea side just feels like it has lost its soul from the team which were passing the ball with authority. They've got weaknesses at the back, no creativity and a toothless strike force, so he's got a massive job on his hands, even with that last-gasp win against Watford.
Tottenham
Le Tiss says: I'm not sure they need to much to be fair. I just think they need to get Victor Wanyama and Toby Alderweireld fit and then they are sorted as a really strong defensive force again.
It's difficult to bring in another top-quality striker when you only play one up top because Mauricio Pochettino isn't going to drop Harry Kane and Heung-Min Son is now contributing with more goals.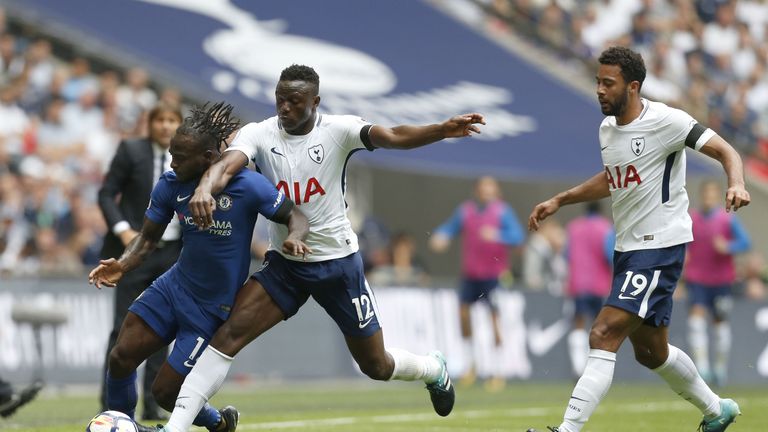 Watford
Merse says: I just think they've hit a bit of a brick wall. I like Richarlison, but this is a difficult league and can catch up with teams who start very well. I always say, when you haven't got top, top drawer players, you'll get those three or four 4/10 performances for every one 8/10 or 9/10 performance.
It's so important they beat Leicester, because I think they could have ended up as one of those teams on a glass mountain with moccasin slippers on, unable to stop sliding. They may have panic-bought in January at that point.
But now they've beaten Leicester, I think they'll be OK. I don't think they'll be going into January with a lot of targets, and will look at loans. I can't see them going out and buying a player for over £10m.
West Brom
Le Tiss says: I like Ben Foster, who is a good goalkeeper, and they've got decent centre-backs, but they tend to play centre-backs at right-back so they could do with a natural in that position.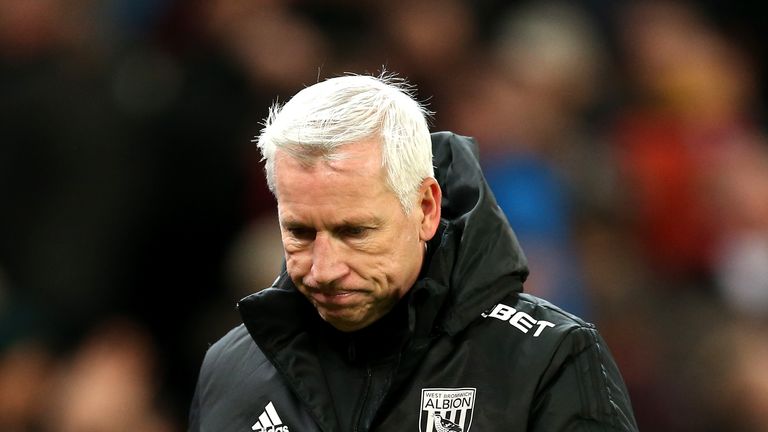 Like most sides, they could do with a decent striker, with Salomon Rondon being their top goalscorer with three goals, so that will be Alan Pardew's priority.
West Ham
Le Tiss says: I would think they need another centre-back. On their day their centre-backs can do a job but Winston Reid hasn't progressed over the last two seasons and Jose Fonte and James Collins are getting on a bit.
They've got a lot of forwards who are decent on their day but they need a bit more creativity from midfield given Manuel Lanzini and Michail Antonio haven't really been delivering this season.