We challenged the Soccer Saturday pundits to predict how the top six will look come the end of the season following a significant weekend in the top-four battle.
Liverpool boosted their chances by ending Manchester City's unbeaten start in an epic 4-3 victory at Anfield, while Manchester United and Tottenham recorded comfortable victories.
Meanwhile, Chelsea were held to a goalless draw with Leicester and Arsenal slipped to eight points adrift of fourth place with a 2-1 defeat at Bournemouth.
However, none of the Soccer Saturday pundits see the top six remaining in its current order with 15 games to go...
Paul Merson
1st Manchester City, 2nd Manchester United, 3rd Tottenham, 4th Liverpool, 5th Chelsea, 6th Arsenal (25/1 with Sky Bet)
At the moment I'm worried about Chelsea. They're not scoring goals and they don't even look like they're going to. Michy Batshuayi looks like he's on his way out so they'll be down to one striker and Alvaro Morata is only going to get more tired as the season goes on.
The million dollar question is where Alexis Sanchez goes. If he goes to Chelsea they finish in the top four, no doubt. Manchester United are second for me based on them being favourites to sign Sanchez, which would make them a shoe in.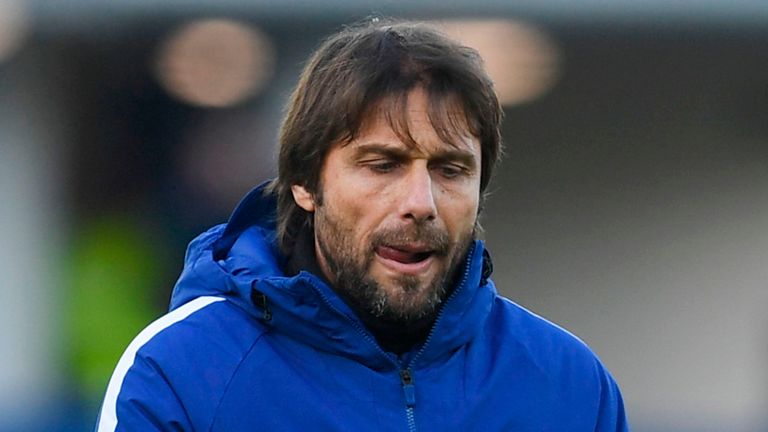 As great as Liverpool were on Sunday, we saw their Achilles heel at the end of the game, so the only two things I can be sure of is Manchester City finishing first and in sixth will be Arsenal, who are nowhere near good enough and are going to lose their best player.
If Malcolm is that great then PSG would sign him, but Arsene Wenger is sorted because he doesn't have to sign a player to hit the ground running because he decides how long his contract is. They're going to sign somebody who most people haven't heard of for £40m, while letting one of the best players in the Premier League go.
Phil Thompson
1st Manchester City, 2nd Liverpool, 3rd Manchester United, 4th Chelsea, 5th Tottenham, 6th Arsenal (8/1 with Sky Bet)
It changes all the time but based on how teams are playing, Manchester City are obviously first and then I think Liverpool have proved they are the second-best team in the league.
That's not just because of Sunday's result but because of their general play. That game showed the level they're at, even without Philippe Coutinho and Virgil van Dijk.
The Anfield form has been great, especially at the back with exception to Sunday, but City have torn everybody apart. The squad as it is is good enough for a top four but they still require more quality, on top of Naby Keita coming in, to get closer to Manchester City. I think Sunday proved the goalkeepers are not up to scratch.
I see the battle for the final Champions League spot being between Chelsea and Tottenham. On their day Spurs can be different class but they can also have periods where they get a bit flaky, so I'm going for Chelsea as they have a bit more consistency.
Arsenal's problems speak for themselves and they're in a difficult period in the club's history with such uncertainty surrounding their key players. If you're pinning all your hopes on Jack Wilshere, who is fragile to say the least, then that says it all.
Charlie Nicholas
1st Manchester City, 2nd Liverpool, 3rd Manchester United, 4th Tottenham, 5th Chelsea, 6th Arsenal (16/1 with Sky Bet)
I'm edging towards Liverpool for second place after their win on Super Sunday without a £75m defender.
Manchester City obviously win the title and then I see United in third, with the arrival of Alexis Sanchez giving them more options to juggle having a go in the cup competitions, as we know Jose Mourinho will be desperate to secure some sort of silverware.
But for the West Ham draw, Tottenham are scoring plenty of goals again while Chelsea's have dried up, so you'd imagine Antonio Conte would be focusing on addressing that in January.
I'm hopeful that Arsenal will get sixth because I don't know where the next win is coming from and I wouldn't be surprised if they missed out on Europe altogether.
They are just going to have to take more punishment because this season is a write off.
Matt Le Tissier
1st Manchester City, 2nd Manchester United, 3rd Tottenham, 4th Liverpool, 5th Chelsea, 6th Arsenal (25/1 with Sky Bet)
I'm edging toward Chelsea missing out on the top four right now with Alvaro Morata not firing, Eden Hazard going off the boil a bit and the manager's position feeling a bit unsettled right now.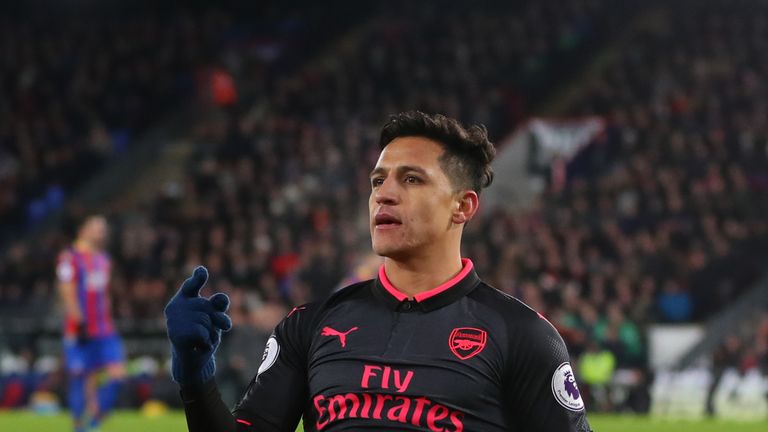 Five draws in the last seven in all competitions, including four 0-0s, is a concern and has clearly focused their minds on that area of the pitch, turning their attention to Alexis Sanchez.
I fancy Manchester United to finish second with Paul Pogba back in form and Sanchez potentially arriving giving them that added quality.
Tottenham haven't had a brilliant first half to the season but they're still only three points behind fourth and look like they've turned the corner, scoring a lot of goals, so I think their best run is to come.
Liverpool are a very good football team but I still think their goalkeeper will stop them from being right at the top of the table, so I've got them in fourth.