The World Cup is over - so when will the Premier League players returning late be back in action?
The last four of the tournament was rather Premier League heavy - especially with England making the semi-finals for the first time since 1990.
Pre-season training is already underway for Premier League clubs, but after a month in Russia, ending only last weekend for 40 players from the English top flight, a late rest is in order.
So when will Harry Kane, Romelu Lukaku and N'Golo Kante return to the fray? Here's the latest...
Arsenal
Danny Welbeck played little part in Russia as England reached the last four, and new boss Unai Emery has not spoken about how long he will allow his World Cup charges to enjoy off before returning to full training.
Regardless of his lack of match action, however, Welbeck still played a full part in England's month-long spell in Eastern Europe, and will be given some time to have a brief break before the season starts.
Chelsea
Eden Hazard, Thibaut Courtois, Michy Batshuayi, N'Golo Kante, Olivier Giroud, Ruben Loftus-Cheek and Gary Cahill have been afforded a three-week holiday following their World Cup exploits.
They are not scheduled to report for training until August 5 or 6, less than a week before the start of the Premier League season. Chelsea are due to play Huddersfield in their season opener.
Everton
There has been no word from Everton boss Marco Silva on when Jordan Pickford will return to first-team training, but he should be back in time for the first game of the season away to Wolves on August 11.
At present, the Toffees' only back-up is Maarten Stekelenburg, who failed to make a single Premier League appearance last season - while Pickford was voted their best player.
Leicester
Leicester look likely to be without Jamie Vardy and Harry Maguire for the season opener at Manchester United on August 10.
Maguire featured in all of England's seven games in Russia, while Vardy suffered a groin problem despite only starting one game.
Liverpool
Liverpool are almost certain to begin the Premier League season without their World Cup semi-final quartet after Jurgen Klopp confirmed their return date of August 5.
Jordan Henderson, Trent Alexander-Arnold, Dejan Lovren, who also played in the final for Croatia, and Simon Mignolet all made it to the last week in Russia and have been given three weeks off. This means Liverpool are likely to be without all four players for their Premier League opener with West Ham on August 12.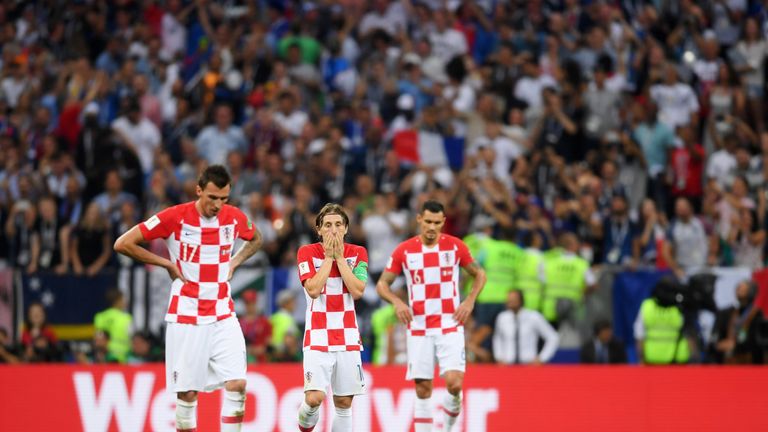 Manchester City
Pep Guardiola has said all his players will have three weeks off after their World Cup duties.
With this time-frame in mind, the seven players involved in the final week of the World Cup - John Stones, Kyle Walker, Raheem Sterling, Fabian Delph, Kevin De Bruyne, Vincent Kompany and Benjamin Mendy - will return to training in the second week in August. That would mean they would likely miss the Community Shield and be doubtful for their first Premier League game.
However, Stones, despite being allowed a three-week break, is aiming to be back for that Chelsea clash.
"I'm going to go back in for the first game against Chelsea in the Community Shield," he said.
"I just want to keep the momentum going. I will have a break. I will just make sure I am fighting fit for the new season."
Manchester United
"We cannot start the Premier League with our players that were in the World Cup, which is a shame for the most important club competition in Europe," Jose Mourinho said. "Three weeks [off], which I think is the minimum that their body and soul needs, and which is the minimum for them to return and think about football again."
Mourinho's words seem to suggest Paul Pogba, Romelu Lukaku, Phil Jones, Jesse Lingard, Marcus Rashford, Ashley Young, Marouane Fellaini will all be unavailable for their opening-day clash with Leicester City.
Tottenham
England's Harry Kane, Dele Alli, Kieran Trippier, Eric Dier and Danny Rose, Belgium's Jan Vertonghen, Toby Alderweireld and Mousa Dembele and World Cup winner Hugo Lloris are all expected to miss the club's pre-season tour to the USA at the end of this month. Spurs are due to leave for Los Angeles on July 21.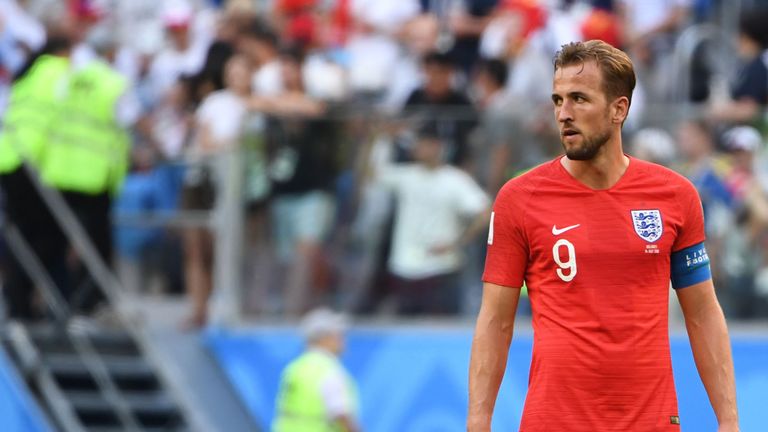 Denmark's Christian Eriksen and Colombia's Davinson Sanchez - both of whom made the last 16 in Russia - are expected to be included.
It is unclear when the players that made the final week in Russia will return to training, but Kane, who was accused of looking tired in the knockout stages, wants to be ready for Tottenham's opening game with Newcastle.
"I want to be playing in four weeks' time," Kane said. "We'll have to talk to the gaffer [Mauricio Pochettino] at Spurs. It will be a couple of weeks [off]."