Liverpool manager Jurgen Klopp has lauded his Manchester City counterpart Pep Guardiola as the best manager in the world ahead of their teams' meeting in the Premier League on Sunday.
Guardiola's side arrive at Anfield both as champions and the current league leaders, albeit only on goal difference from Liverpool, and Klopp has revealed he loves to watch City in action.
"I've said it a few times, that if we couldn't be champions last season then Manchester City are very welcome," Klopp said in an exclusive interview with Sky Sports.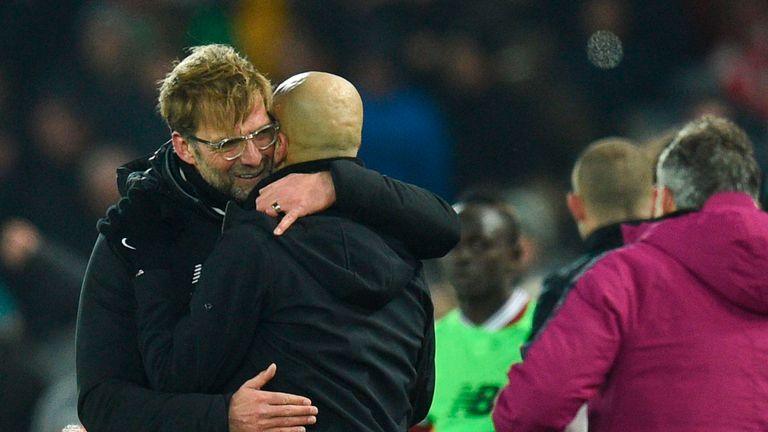 "They had an outstanding season, I respect it a lot - I love it, actually. Watching them is really good."
Klopp may have an impressive record against Guardiola - the German has got the better of the Catalan on eight occasions, more than any other manager - but that does not lessen his admiration for his rival.
"My respect for Pep Guardiola couldn't be bigger, he is the world's best manager and that makes it so difficult, but so exciting to play his teams," said Klopp.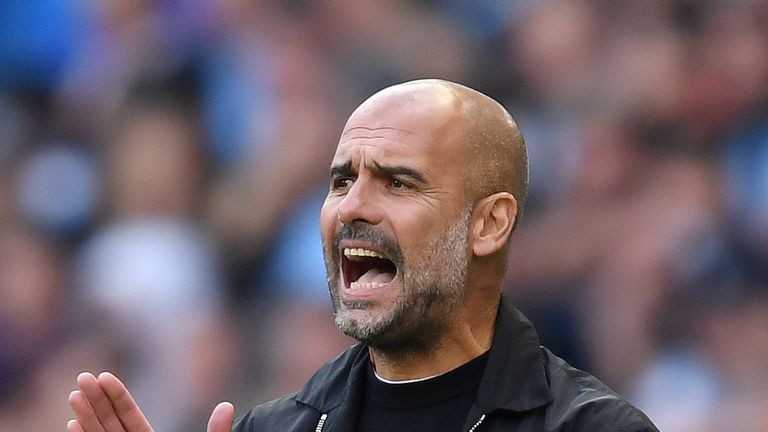 My respect for Pep Guardiola couldn't be bigger, he is the world's best manager
"I have a really good relationship with Pep. A few times before these games, you say a few things and then realise obviously it could have been misunderstood, but then it's really important to say I really like and respect Pep and his staff."
Liverpool got the better of City on three occasions in all competitions last season, although Klopp admits that any victory over a Guardiola-managed team is a moment to savour.
"I really like the work they do, but on the other side if you play against a team of their quality, the win is even sweeter," he said. "That's how it is, and in that moment it's a big relief.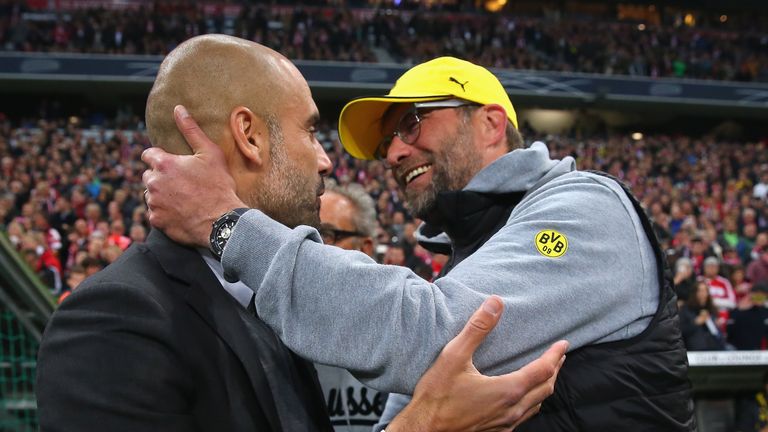 "Against [Borussia] Dortmund when we won 4-3 at home [in the Europa League], they had a free kick in the last second and Ilkay Gundogan missed the post by an inch probably, and if they scored then Dortmund would have gone through.
"That's football. If good teams face each other, it's rare it's decided long before the end. It's always hard work, thank God for them as well, they don't come here and think it's half a day off, it's demanding for both teams and one of the best teams at the moment."
Liverpool led City 4-1 with just five minutes to go when the two teams last met in the league at Anfield in January, only for the hosts to just about hang on for a 4-3 win.
Live Renault Super Sunday

And when they also played each other in the Champions League quarter-finals in April, Liverpool were made to sweat for their place in the semis, despite winning the first leg 3-0 at Anfield.
So Klopp knows that no lead, however big, is safe when you play a Guardiola team.
"Normally when you win 3-0, you say it's halfway done, but it was not even that much of an advantage, it was just a lead," he said.
"If you asked anyone they would say it was not done. Look at the game at Manchester City - there was an offside goal, which was not offside, which could have changed the game, but we were really calm.
"We had to change a bit tactically in the game, and worked better then, but we had the opportunity with two really good goals.
"You could feel the shock when we first scored. It's not that you go out of a game like this thinking now we have the solution to deal with Manchester City. That was that day, and they will try to strike back."
Watch Liverpool v Manchester live on Sky Sports Premier League from 4.15pm on Sunday.
Get the dedicated Sky Sports Premier League channel to see Liverpool take on Man City. Find out more.