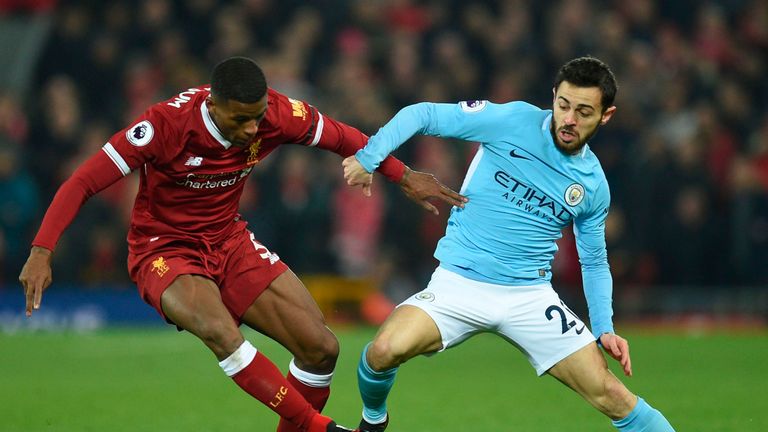 Steven Gerrard believes Liverpool against Manchester City, live on Sky Sports Super Sunday, is a must-watch with "world-class players all over the pitch".
Liverpool and City lead the Premier League table after seven games, with Pep Guardiola's reigning champions ahead on goal difference.
Gerrard is anticipating a high-scoring match at Anfield, with the two sides producing 18 goals in the four fixtures they contested last season.
"I think it's a big test for both teams, it's a genuine 50-50 game," said the Rangers boss.
"They've looked the best two teams domestically, as the table suggests. There will be world-class players all over the pitch, it's a game that you can't miss.
It'll be fascinating all of the individual duels and battles all over the pitch and there's two world-class managers.
"There's been so many goals in this fixture for many years. We can't watch it because we've got an even bigger game to focus on - Rangers v Hearts - but I'm sure there'll be an awful lot of people watching that one. It should be a classic."