Kevin De Bruyne could make his return from injury against Liverpool on Renault Super Sunday, live on Sky Sports Premier League.
The Manchester City midfielder trained with the squad on Friday after almost two months out with a knee injury.
Asked if De Bruyne would be available, City boss Pep Guardiola said: "We will see on Saturday."
Benjamin Mendy is also in contention after returning to training but Ilkay Gundogan is a doubt after limping off during the win at Hoffenheim.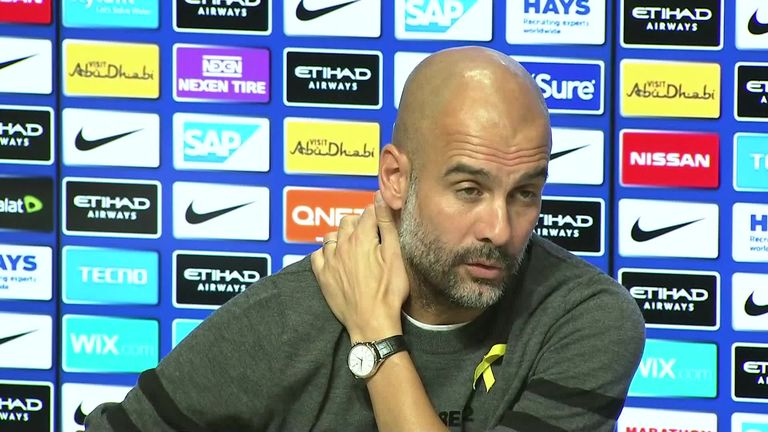 City have fitted their bus with 15 special spy cameras to try and avoid a repeat of the attack from Liverpool fans when they last visited Anfield in April for the first leg of their Champions League quarter-final.
Guardiola was angered by the incident, but said: "Liverpool should be upset, not me. The police knew it before it happened. Now they know it, I don't know what's going to happen."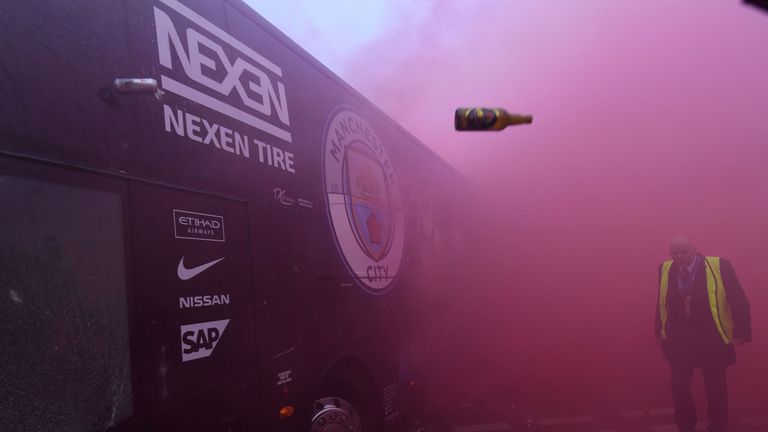 Some Manchester City fans on social media have urged supporters to arrive early at Anfield on Sunday and line the street for the team's arrival, but Guardiola hopes the game will pass off without incident.
"The best way is when people arrive to the stadium, they go into it and enjoy a game of football," he said.
Live Renault Super Sunday


"We should not need the police. We are only there to play a Premier League game. Why should our fans have to protect the bus, are you kidding me?
"The fans are going in there to watch the game. I would like the police to be at home at 4.30 with their families, drinking a beer, and enjoying the show. That depends on the Liverpool people, not Manchester City."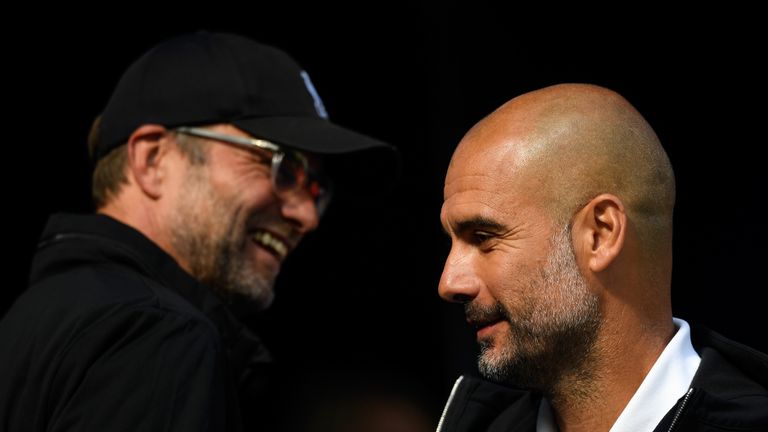 City were beaten 3-0 at Anfield in that Champions League quarter-final, the second of three successive defeats to Liverpool last season, but Guardiola is unconcerned by their record against the Reds.
"Every game is completely different," he said. "In the first Champions League game we made a good performance except at the end of the first half.
"At home we made very good game as well. It doesn't matter that we lost. Since Jurgen took over he has a lot of weapons to attack on the counter and in set pieces and they take advantage of mistakes.
"They are so good at making a real attack and the three guys in front connect very well. They are a top side and reached the Champions League final."