Manchester City fit team bus with 15 spy cameras to avoid repeat of attack from Liverpool fans
By Sky Sports News
Last Updated: 05/10/18 11:44am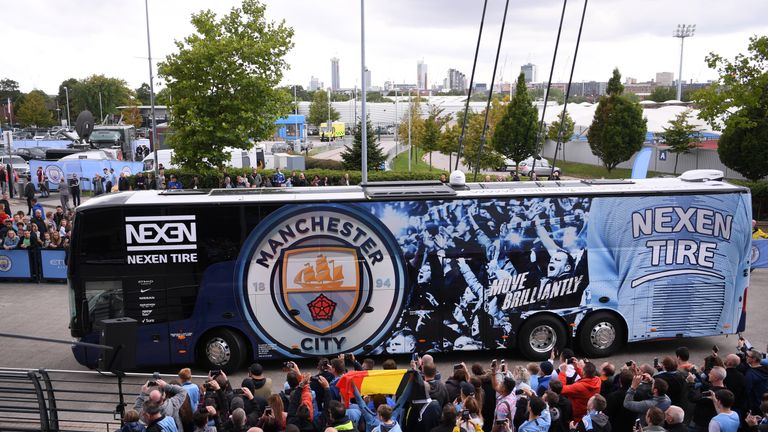 Manchester City have fitted their bus with 15 special spy cameras to try to avoid a repeat of the attack from Liverpool fans the last time they played at Anfield.
While sources at the club are not expecting trouble, they hope the fully high-definition cameras will deter any supporters from repeating the ugly scenes that marred the build-up to the Champions League quarter-final in April - when the City team bus was subjected to a hail of missiles as it approached the stadium.
The cameras were fitted to the bus at the start of this season, and can swivel through 360 degrees and allow the controller to zoom in on any potential aggressors.
City were furious with Merseyside police over their failure to charge anyone in connection with April's attack having had a series of top-level meetings with the force.
Last month, Merseyside Police issued a fresh appeal for information, blaming lack of clear footage for their failure to identify any of the perpetrators.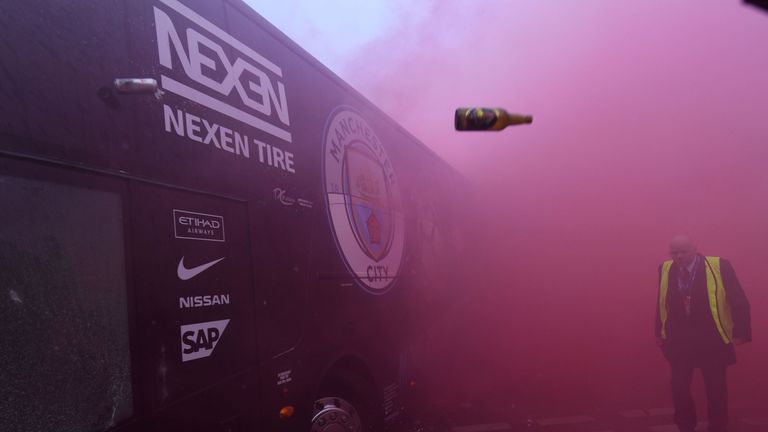 Sunday will be the first meeting of the clubs this season, who both sit atop the Premier League with 19 points after seven games played.
City were unable to beat Liverpool at Anfield last season, losing both domestically and on the European stage.
The fixture will be broadcast live on Sky Sports, with coverage beginning at 4.15pm.