Premier League clubs to discuss reduction in foreign players in squad to 12 ahead of Brexit
By Elliot Cook
Last Updated: 13/11/18 10:02pm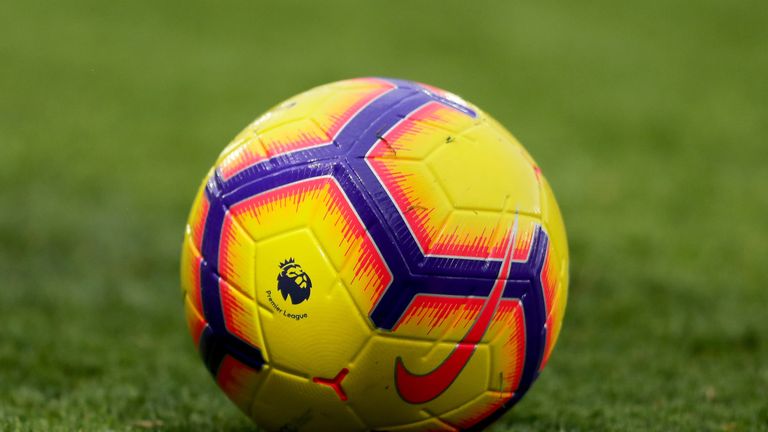 Premier League clubs are to discuss a Football Association proposal that would see the number of foreign players in squads reduced to deal with Brexit, Sky Sports News has been told.
Currently, Premier League squads can have up to 17 players from abroad in their 25-man squads but, under an FA plan, that number would be reduced to 12 with a resulting increase in homegrown players to 13.
Clubs will consider the idea at a meeting on Thursday, one involving a representative from all 20 clubs where a number of other issues will be discussed - the future use of VAR is expected to be high on the agenda.
An FA spokesperson told Sky Sports News: "We are continuing to work with the Premier League, EFL and range of government departments, including: DCMS; Home Office and Treasury during this consultation period."
The Premier League also released a statement, which read: "Like many other organisations dependent on a combination of domestic and international talent, we are waiting to better understand what the political and regulatory landscape will be after the UK leaves the European Union.
"Access to talented footballers from across Europe has played a key part in the growth of the Premier League, with match attendance and global interest increasing significantly as high-quality foreign players have taken their place in the competition with and against the best British and Irish players.
"We have held positive discussions with Government about the importance of access to European players for our clubs, and the many cultural and economic benefits a globally popular Premier League brings to the UK."
Currently there are no restrictions on players from countries within the EU, with its constitution allowing for 'the free movement of labour between member nations'.
Sky Sports News previously reported that, post-Brexit, the Home Office could resort to a work permit system for European Union nationals that currently applies to those from outside Europe.
That could mean it being much tougher for players who are not regular senior internationals to move to the Premier League.
But, with full details of any Brexit deal still to be made public, football is one of many industries awaiting answers ahead of the impending March 29 withdrawal date.