Manchester United's David de Gea is the best goalkeeper in the world, says Ashley Young
Last Updated: 14/01/19 10:40am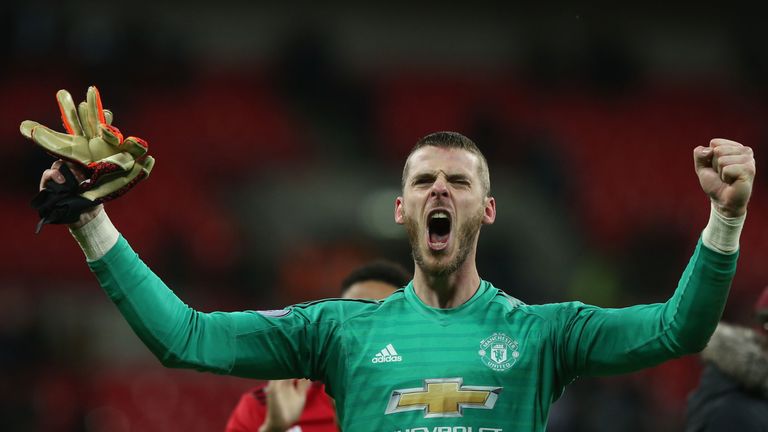 Ashley Young believes David de Gea's display in Manchester United's 1-0 win at Tottenham underlines why the Spaniard is the best goalkeeper in world football.
De Gea made 11 saves to help Ole Gunnar Solskjaer record his sixth straight win since becoming United caretaker manager last month.
Solskjaer said after the win De Gea is staking his claim to be regarded as the best goalkeeper in United's modern-day history, and Young is in no doubt the Spain international is the best shot-stopper on the planet.
"I think that [performance against Spurs] is why he's No 1 in the world," Young said. "For me he's the best goalkeeper in the world.
"He's obviously saved us at times, and I said to him after the game 'You could have caught the ball couple of times!'. But he was blocking things with his feet, his hands, and, at times, I think with his head as well!"
Team-mate Nemanja Matic echoed Young's praise, insisting De Gea's display was worthy of the man-of-the-match accolade.
"He was great like always," Matic said.
"We said in the changing room this is normal for us when we see David playing like this.
"It is very important to have him. He gives us confidence. He's saved us many times.
"I think everyone did very well but for me he was man-of-the-match."