Several Premier League clubs have been linked with South American talent around Europe and beyond in the January transfer window, but what do we know about them?
Speaking on the latest Transfer Talk Podcast, South American football expert Tim Vickery has given his verdict on the three biggest names to be linked with the Premier League…
Maxi Gomez
West Ham have lined up Celta Vigo striker Maxi Gomez as a potential replacement for Marko Arnautovic if he leaves the club, Sky Sports News understands.
The Hammers held talks with the Spanish side over Gomez in the summer, but felt Celta Vigo were demanding too much money for the 22-year-old Uruguay international.
Vickery: "He is almost like something of a throwback to the great old tradition of the English No 9 when you would whistle down a mine shaft and up would step a strapping centre-forward.
"He is fearsomely strong. Opponents almost bounce off him, he is so physically strong. He is known as 'The Bull'. You look at him and physically, he is a bull. He is a very, very strong, powerful centre-forward with plenty of technical gifts as well.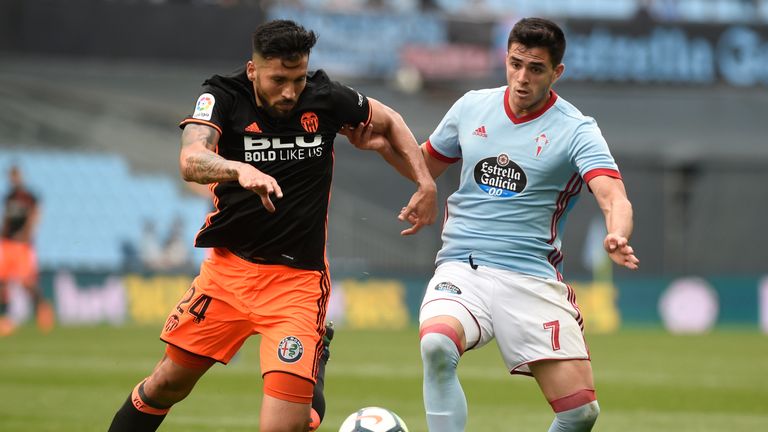 "He is perhaps over dependent on the right foot, the left foot is not great, but he is a fearsome prospect up front. It is very interesting that he is not having any problems with the second season in Europe. He came across young to Celta Vigo and had a wonderful debut season.
"You are looking there and you are thinking can he follow it up? Well, this season he has been just as good if not better. A new kid on the block, going places. [He will] certainly leave Celta Vigo at some point this year. Whether that is going to be in January and to West Ham, I think is a little bit more questionable.
"Celta Vigo do not really want to sell now. They are planning on selling in the summer. They have lined up a replacement, another very strong centre-forward from Uruguay, Gabriel Fernandez from Penarol, but the plan is for him to come over in the summer.
"They want to keep Maxi Gomez until then. If you look at the table in La Liga you will see why. They are in trouble and the only thing keeping them out of trouble, the only thing keeping them afloat, is that goals-scored column. Their defensive record is one of the worst in La Liga.
"So it would be a very, very brave move I suppose to lose their principal goal machine in the January transfer window. It is going to have to take a huge bid I think to make Celta Vigo sell now. It will take a huge bid anyway because they have fattened up this calf for a year and a half and they want to cash in.
"There are rumours that Barcelona are interested as a long-term Luis Suarez replacement. He is seen that way in the Uruguayan national team as well - as the man to replace Suarez and Cavani."
Click here to listen and subscribe via iTunes.
Miguel Almiron
There was speculation in early December that the Paraguay international could be heading to the Premier League in January from Atlanta United, with Newcastle linked with a move.
Playmaker Almiron's impressive form over the last two seasons with Atlanta has seen him become one of the most coveted players in MLS.
Vickery: "He is a player I like a lot. He was - briefly while he was there in Argentina - the best player in the Argentine league. He helped Lanus - which is a relatively small first division club - to win the title.
"He has terrific pace, really wonderful acceleration and a lovely left foot. It was perhaps a sign of the time, Almiron - the best player in that season in Argentina - did not go straight to Europe but went instead to Major League Soccer, when Atlanta United were launched.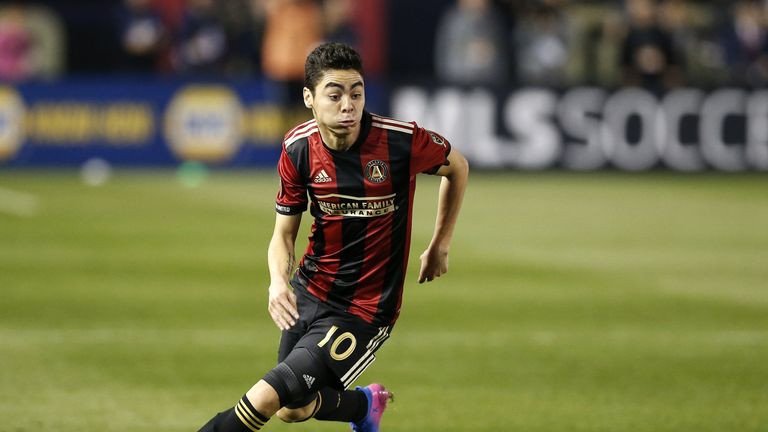 "They have done very, very well out of him and it seems at the moment they are playing poker. They are prepared to wait until the end of the window to try and get the best deal possible for him.
"They have already signed a replacement from River Plate, Gonzalo Martinez. He is a similar type of player, a quick, perky, left-footed, attacking midfielder.
"So they have lined up a replacement and now it is all about playing poker until the closing of the transfer window, hoping that either they can get a better deal from Newcastle or they can smoke out some other interest."
Click here to listen on Acast.
Eder Militao
The Porto youngster is reportedly on Manchester United's January radar. A summer acquisition from Brazilian outfit Sao Paulo, the 20-year-old has adjusted seamlessly to Portuguese football.
Used predominantly at right-back in the opening months of the campaign in Brazil, head coach Sergio Conceicao elected to start Militao at centre-back
Vickery: "Eder Militao has settled very, very well. He was very quick to go [from Brazil]. He played for Sao Paulo over here but did not have a lot of first-team games before moving off.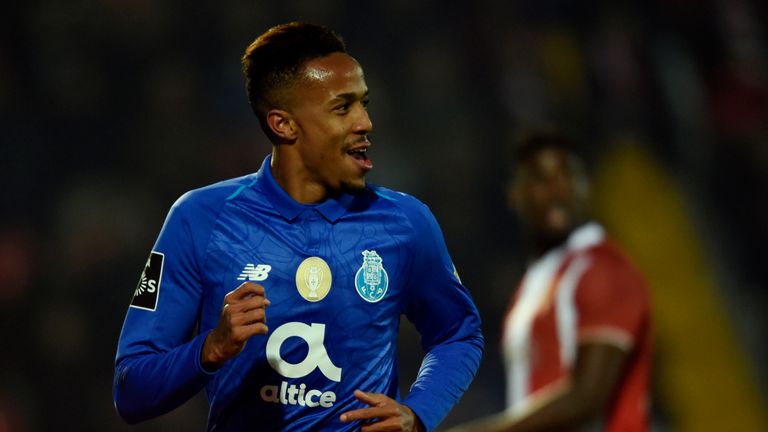 "But what I like about him is his strength, speed and versatility. He came into the Sao Paulo side as a right-back but he can also play centre-back and he has the pace to operate in a high line which is something that European clubs are certainly looking at, and something that often puts them off some of the Brazilian centre-backs.
"It need not put them off Eder Militao. [He is] developing very, very nicely and Porto specialise in this - buying them cheap and selling them on expensive. I think they will have success using that model again with Eder Militao."