Live Sky Sports Premier League fixtures announced for May
Five key showdowns in the title race and the battle for the top four have been added to Sky Sports' schedule
Last Updated: 21/04/19 11:17am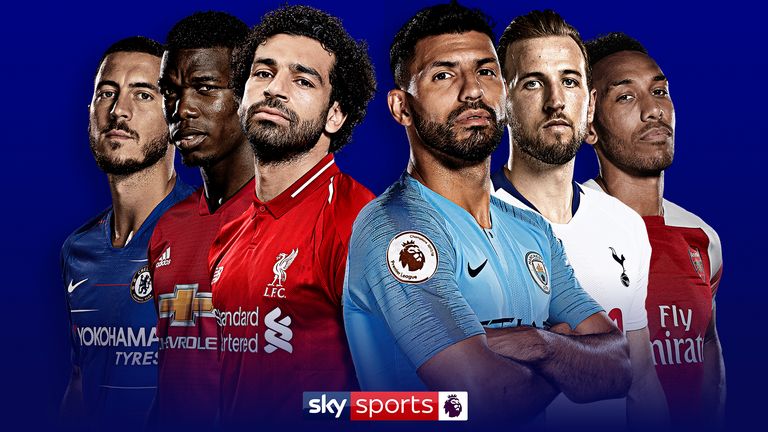 Sky Sports has announced its latest set of live Premier League fixtures, with key showdowns in the title race and the battle for the top four both on the schedule for May.
As the title race nears its pulsating climax, the top two will each feature on the crucial penultimate weekend of the season.
Liverpool travel to Newcastle on Saturday, May 4, before champions Manchester City host Leicester City at the Etihad on Monday, May 6.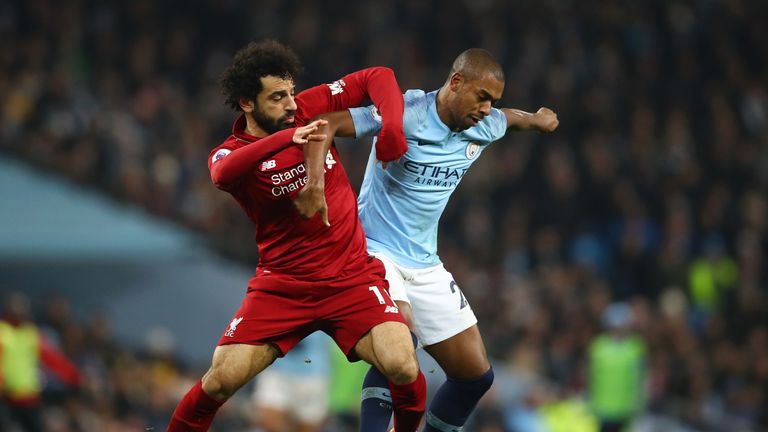 Champions League-chasing Manchester United face already-relegated Huddersfield Town on Sunday, May 5, with fellow top-four hopefuls Arsenal also appearing on Renault Super Sunday when they host Brighton at the Emirates.
The weekend kicks off with a Friday Night Football clash between Everton and Burnley from Goodison Park.
Confirmed Premier League games live on Sky Sports
Sat, April 20: Man City vs Tottenham (12.30pm)
Sun, April 21: Everton vs Man Utd (1.30pm)
Sun, April 21: Cardiff vs Liverpool (4pm)
Mon, April 22: Chelsea vs Burnley (8pm)
Wed, April 24: Man Utd vs Man City (7.45pm)
Fri, April 26: Liverpool vs Huddersfield (8pm)
Sat, April 27: Tottenham vs West Ham (12.30pm)
Sun, April 28: Leicester vs Arsenal (12pm)
Sun, April 28: Burnley vs Man City (2.05pm)
Sun, April 28: Man Utd vs Chelsea (4.30pm)
Fri, May 3: Everton vs Burnley (8pm)
Sat, May 4: Bournemouth vs Tottenham (12.30pm)
Sat, May 4: Newcastle vs Liverpool (7.45pm)
Sun, May 5: Huddersfield vs Man Utd (2pm)
Sun, May 5: Arsenal vs Brighton (4.30pm)
Mon, May 6: Man City vs Leicester (8pm)
View all Premier League fixtures HERE!