Manchester City and Liverpool will dominate the Premier League for a number of years, Stuart Pearce told The Debate.
The two clubs are currently embroiled in one of the great title races and whoever misses out on lifting the trophy will likely do so with a record points total for a second-placed team.
There is an 18-point gap between Liverpool in second and Tottenham in third and Pearce does not believe the likes of Spurs, Manchester United, Arsenal and Chelsea will be able to challenge them in the near future.
"These two are streets ahead of the rest," he said. "Tottenham are in third place and they've lost 11 games. So that's quite excessive when you consider Liverpool have lost one.
"That's what they've got to do to catch those top two. I don't see many teams rivalling that top two in the next few years. I don't think they've got the financial clout to do it.


"You look at Chelsea. If they lost (Eden) Hazard you'd be very fearful about where they would actually finish in the division."
Pearce does think that failing to win the Premier League title, despite potentially accumulating 97 points if they win their final three games, will test the Liverpool squad.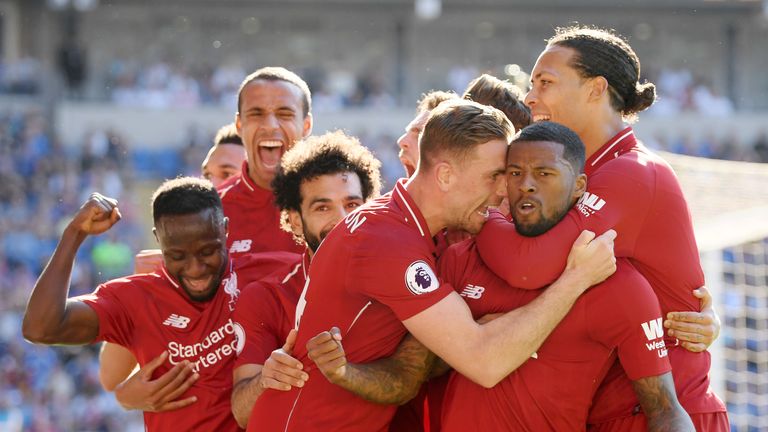 Live Renault Super Sunday


"I think it's going to be one of the toughest blows that they ever suffer," Pearce added.
"They've not had their hands on a trophy for three seasons. If that turns into four seasons, that's a long time for a team playing as well as this.
"They're only not picking up a trophy by virtue of Manchester City being too good. Roll the clock back 15 years and they [would have] won the league in February."
Listen to The Debate podcast and subscribe to listen to every episode via your favourite podcast app