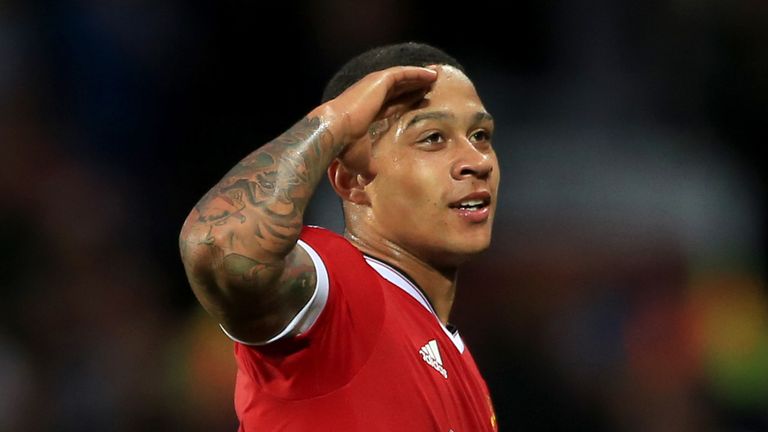 Manchester United manager Louis van Gaal says Memphis Depay must embrace his side's philosophy or face following in the footsteps of Old Trafford flops Angel Di Maria and Radamel Falcao.
The winger completed a summer move from PSV Eindhoven to United, signing a four-year contract with the club. By doing so, Depay resumed his relationship with Van Gaal, having played under him for the Netherlands at the 2014 World Cup finals in Brazil. 
Despite enjoying a productive start to life at United, Depay admitted earlier this month that he was still adjusting to the physical demands of the Premier League and was left on the bench for Saturday's 3-0 victory over Everton. 
Van Gaal revealed following that win at Goodison Park on Saturday that his assistant, Ryan Giggs, has been giving Depay guidance, but insisted it was down to the 21-year-old to follow the philosophy he has implemented.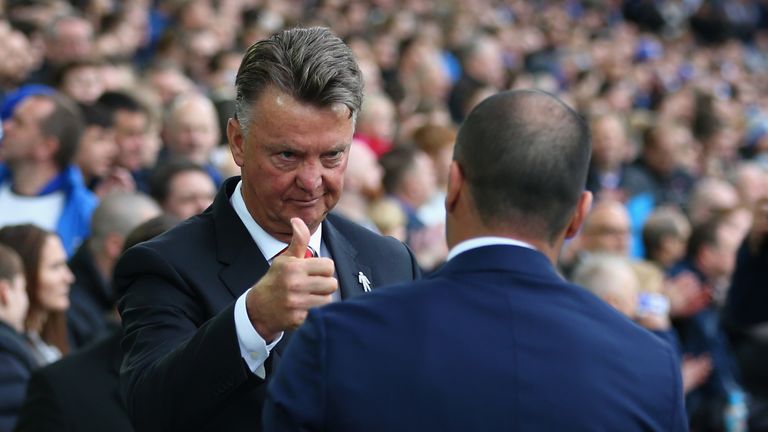 "Ryan has already given advice to him but the player is responsible for his own deeds," he said.
"You have to give respect to your team philosophy."
United broke the British transfer record to sign Di Maria from Real Madrid for £59.7m in August 2014. The Argentina international, however, struggled to adapt to life in England and failed to produce the form which saw him play a pivotal role in Madrid's Champions League triumph the season before.
Falcao, a season-long loan signing from Monaco, also failed to produce any consistent form while at United and returned to his parent club in the summer of 2015 before sealing a further loan move to Chelsea. 
Van Gaal added: "We have seen that some players cannot adapt to the team philosophy. You cannot know in advance before you buy them. You have to wait and see. That happened with Angel Di Maria and [Radamel] Falcao."
When asked what he felt Depay needed to do to fulfil his potential, Van Gaal said: "I only discuss that with Memphis, not with you.
"Do I still believe in him? Of course.
"The problem with young players is they are not consistent. That you have to learn. We have to give him time."