Manchester United's Ashley Young has suffered a 'severe' groin injury and is to undergo surgery, Louis van Gaal has revealed.
Van Gaal confirmed Young will be out of action "for a long time" following the groin injury which he suffered during last Sunday's 1-0 win over Liverpool.
The 30-year-old winger, who has been filling in for the Red Devils at right-back and left-back, pulled up with a problem on 40 minutes at Anfield and was replaced by youngster Cameron Borthwick-Jackson.
Young is the fourth of United's full-back options to be ruled out ahead of Saturday's match with Southampton at Old Trafford.
Bastian Schweinsteiger remains sidelined with a knee injury and Phil Jones (ankle), Antonio Valencia (foot), Luke Shaw (leg), Marcos Rojo (shoulder) and Michael Carrick (knee) are also still out.
"Ashley Young has a severe groin injury," Van Gaal said in an interview with MUTV on Friday. "It shall be operated on, so he's for a long time gone.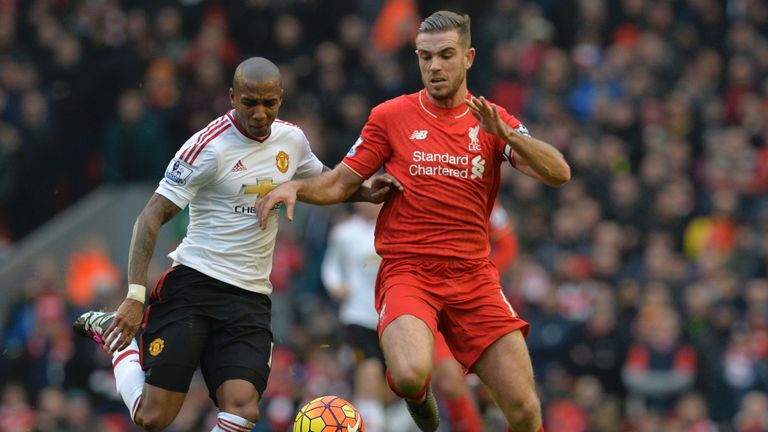 "It's unbelievable, but we're not lucky with that. Jones and Schweinsteiger cannot come back this weekend. You can count it and we have seven injuries."
Asked about the possibility of Borthwick-Jackson replacing Young at left-back for the foreseeable future, Van Gaal was reluctant to reveal his plans for the player.  
"He's more or less a very good player for his age. He has shown already that he can cope with the pressure but, with youth players, the question is always: are they consistent?
"One match or a substitution is always good, but consistency is always the question mark."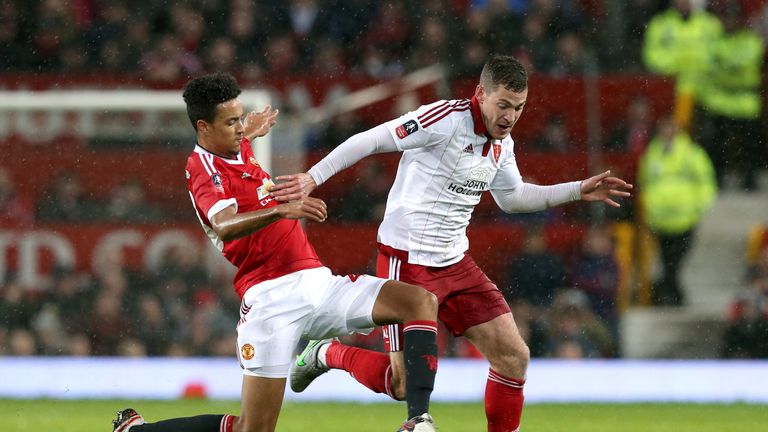 Van Gaal denied that he planned to rely on the form of youngsters like Borthwick-Jackson and said he is on the look-out for replacement defenders, but said it will not be an easy task.
"No, that is not true, I think when you see how unlucky we have been in the full-back position. I have started with Valencia, Shaw, Rojo, Darmian and Young, sometimes, and they are all injured - only Darmian is now back.
"So, I need full-backs and you have seen how I have used youngsters like Borthwick-Jackson and [Guillermo] Varela who are doing great but the level of Manchester United is high," added Van Gaal.
"To give a high performance every week normally is very difficult for youngsters, which is why we have to look always in this transfer period for replacements.
"The difficulty is that we ask for a level and the clubs do not want to sell in this period and that is our problem. We are looking, but it is not so easy."