Manchester United legend Nemanja Vidic has announced his retirement from football at the age of 34.
The former central defender spent eight years at Old Trafford, captaining the side for three seasons and winning five Premier League titles and a Champions League.
Vidic joined Inter Milan after leaving United in 2014 but he was released by the Italian side earlier this month before making the decision to retire.
"The time has come for me to hang up my boots," said the former Serbia international in statement. "The injuries I have had in the last few years have taken their toll."
From Sir Alex Ferguson to David Moyes, we recall some of the best quotes on Vidic…
Sir Alex Ferguson: "How many centre-halves can you name who actually like defending? Vidic liked it. He loved the challenge of sticking his head in there. You could tell that the thrill of contesting those 50-50 balls animated him."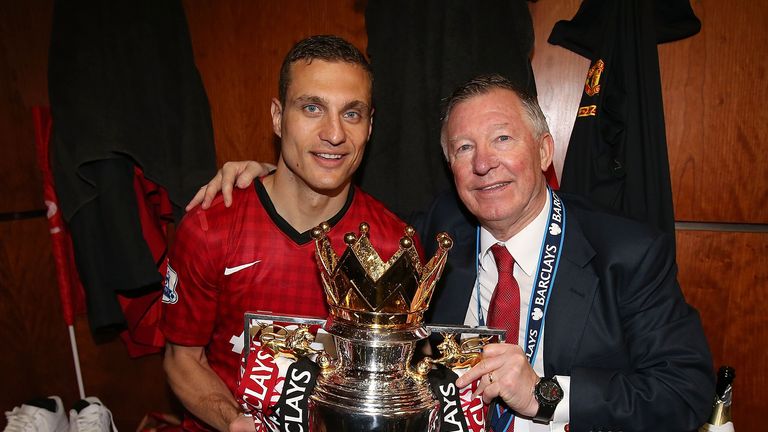 Gary Neville when naming his best Manchester United XI: "Vidic has to be in the team. That's non-negotiable. How he didn't win Player of the Year in 2010/11 is beyond me. He was easily the most consistent, influential player in the league."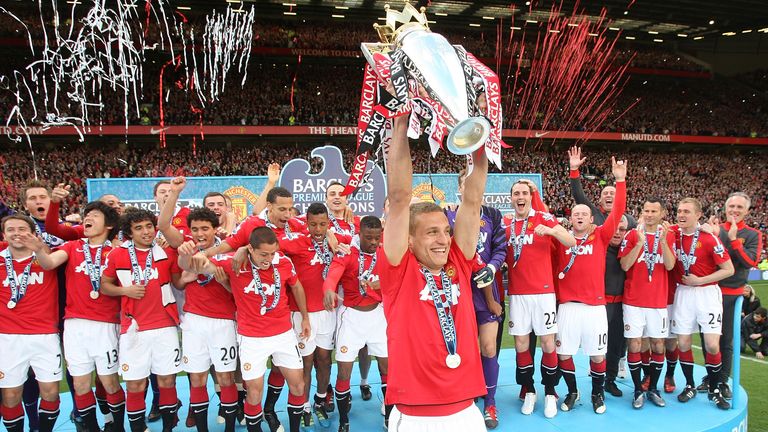 Rio Ferdinand on his partnership with Vidic: "We didn't work on it in training, we could smell each other's movement, you just knew, it was instinct. I knew when he was going to go tight and I'd go round and cover. I knew when he was going to drop off, I'd push in. I knew when he was in a bit of trouble, I'd always hang back and be that safety net for him. He was the best partner and favourite partner I played with."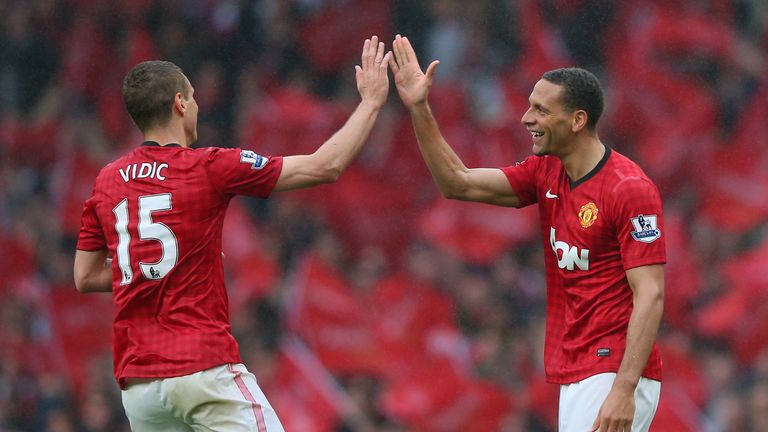 Robin van Persie: "I do count him as one of my best friends. When I think of him as a footballer, Nemanja puts his head where other players are scared to put their feet. That's Nemanja. At corners I'm always helping the defenders and he's always close to me. I've seen him, time after time, diving with his head forward to block a ball. When I'm witnessing that, I'm scared for him. This is Nemanja. It's unbelievable."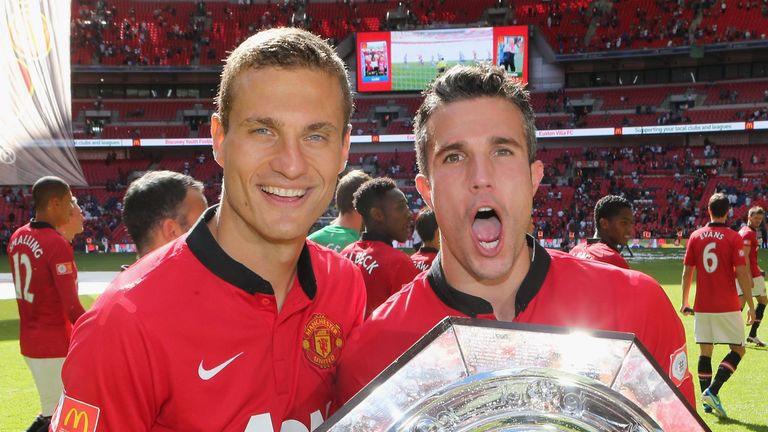 Nemanja puts his head where other players are scared to put their feet.
Ryan Giggs ahead of Vidic's final game for Manchester United: "I can say with certainty that tonight's game provides the opportunity for Old Trafford to say farewell to probably the best defender I have ever played with: Nemanja Vidic. Jaap Stam and Rio Ferdinand fall into the mix as well when I consider that statement, but Nemanja has been an immense player for United for so many years and he has enjoyed great success as well."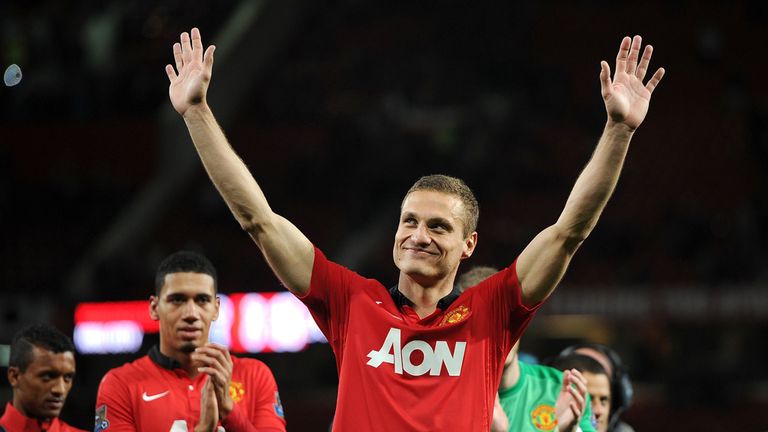 Paul Scholes: "Every time I walked past the gym, I would see Nemanja in there lifting weights. He turned himself into a big, strong centre-half who was capable of knocking strikers out of the way. He always had a great ability to head the ball, but allied with his strength he became unbeatable in the air. Throughout his United career, we would play away at difficult grounds and it would be Nemanja heading crosses and set pieces when the team were under pressure."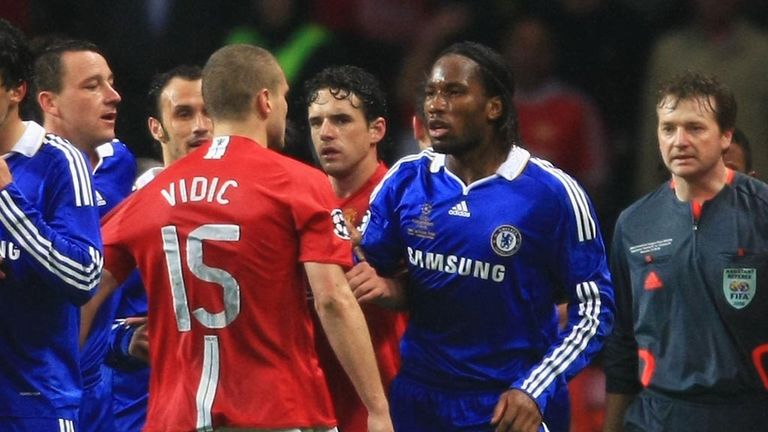 David Moyes on Vidic leaving Manchester United: "It was something that we all mutually agreed together. I think it was the right decision for club and player. He has been a brilliant servant for Manchester United. He is captain and it will remain that way until the end of the season."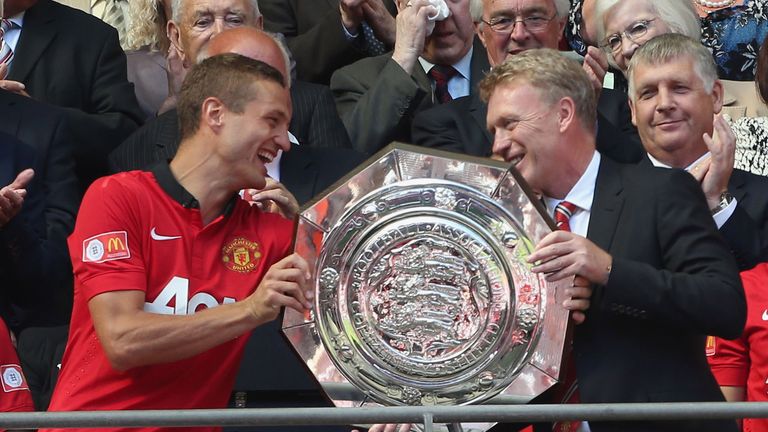 Phil Jones: "You learn off him every day in training, even if he doesn't say anything, you just watch and learn. He's been a huge influence on my career at United and has really helped me along the way. I owe him a lot and I am grateful for everything he's done."