Louis van Gaal refutes reports he offered to quit Manchester United
By Lyall Thomas
Last Updated: 29/01/16 9:09am
Louis van Gaal has angrily dismissed reports that he offered to quit as Manchester United manager last weekend.
Some English newspapers claimed that the Dutchman had tendered a verbal resignation to chief executive Ed Woodward after the 1-0 defeat to Southampton last Saturday.
Sky sources reported on Tuesday that Van Gaal had not made such an offer, and Dutch journalist Marcel van der Kraan, who is close to Van Gaal, insisted to Sky Sports News HQ that he is not a quitter.
And the United boss believes some of the things certain newspapers are writing about him are "awful and horrible".
"I have not mentioned [quitting] ever. You make your own stories, and then I have to answer. I am not doing that," he said ahead of United's FA Cup fourth-round clash at Derby.
"I think it is awful and horrible that you can write, and then I have to answer questions on those stories. People are believing those stories, and I am very concerned that people are believing it. I receive lots of calls and messages.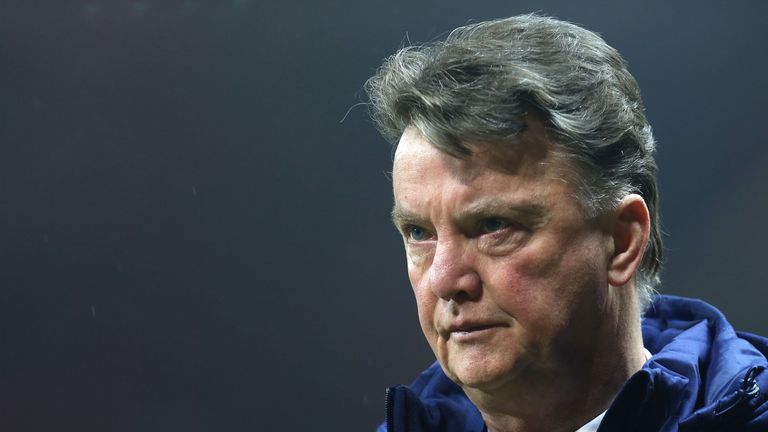 People are believing those stories, and I am very concerned that people are believing it.
Louis van Gaal on resignation reports
"But OK, it is this world - you can write what you want and you don't have to fear anything. It is the third time I am sacked [according to the press] and I am still sitting here for you, and I am obliged to do that.
"I have certain people I like because they put a question in a very respectful way. But a lot of people ask in a disrespectful way."
Sky sources understand Van Gaal retains the support of Woodward and the United board despite a sixth Premier League defeat of the season on Saturday leaving them five points short of the top four.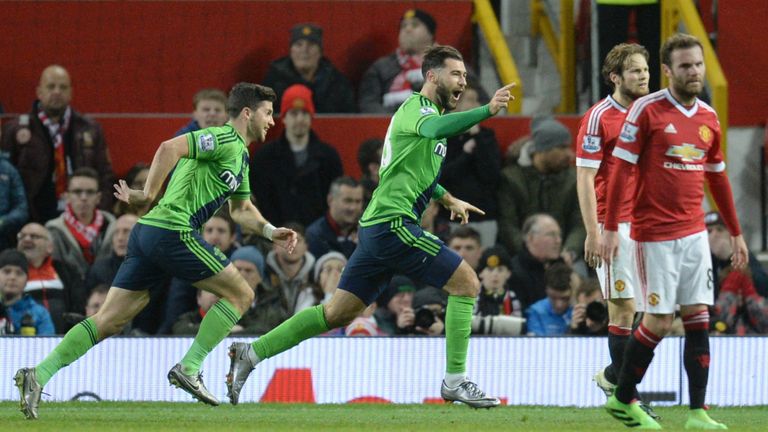 And Van Gaal said: "It is fantastic that Ed supports me. When the board has such confidence in you, then the pressure is much higher than when they say, 'It is your last game' or something like that.
"When you can fight you have a bigger motivation. I am always fighting. I always have faith in myself.
"If we lose [to Derby] then it is worse, and I predicted that before the Southampton game. I cannot lose more because I am condemned for a fourth time to the sack.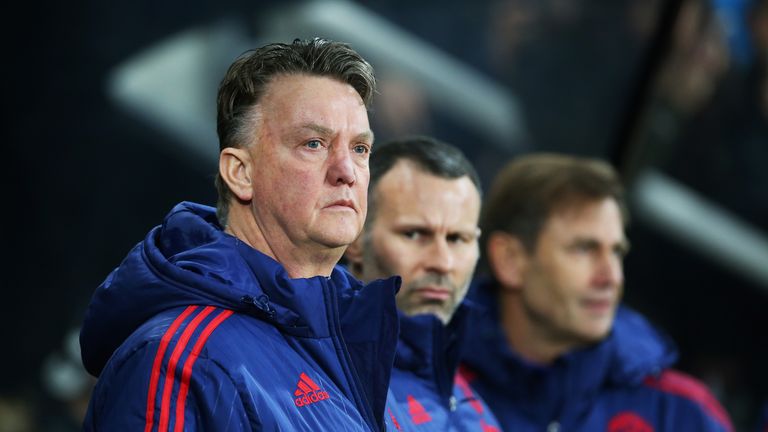 "If you lose again, certainly in the last minute, then you are fed up. I don't think how we have played is always the main issue. You can play badly and win, or play very good and lose - then you are more fed up.
"It's also your duty as a manager and as a player to stand up again and do what you have to do, because that's a professional attitude."