Jose Mourinho was on form during his opening news conference as Manchester United manager and his answers will certainly have supporters talking.
Mourinho touched on issues of team selection and transfers but still found time for a few well-aimed digs at his rivals and critics too.
Here we pick out five questions to emerge…
Have the mind games begun?
It seems that Mourinho will not be mellowing at Manchester United. The Portuguese warmed up for the renewal of his rivalry with Pep Guardiola by delivering a typically feisty performance and while the reference to others "hiding behind philosophies" might have been construed as a dig aimed in the Manchester City boss's direction, Mourinho had other targets too.
Arsene Wenger is familiar fodder and there was more than one allusion to the so-called "specialist in failure" here. Asked about his Chelsea problems, Mourinho pointed out that some managers have gone 10 years without a title. Asked about his hopes for the season and there was a look of disdain at the thought of being content with the top four. He's "53 not 63".
For predecessor Louis van Gaal, there was a reminder that it is "easy" to give youth a chance because of injuries when a team is not competing for the title. He even mispronounced Leicester a couple of times for good measure. This was Mourinho at his mischievous best and a reminder that the great antagonist will continue to do things his way.
What's the aim for the season?
"I prefer to be more aggressive and to be more aggressive is to say we want to win." Mourinho was emphatic when asked about his aims for his first season in charge of Manchester United, saying he will be targeting the Premier League title straight away.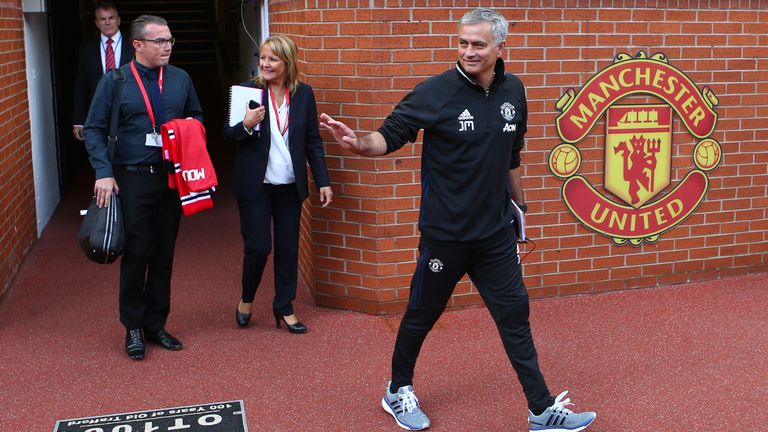 United's last three seasons have ended with seventh, fourth and fifth-placed finishes, but Mourinho is eager to break with the past and take them back to the top.
"I want everything," he added. "For so many years success was just a routine for Manchester United. In this moment, the last three years were three years to forget. I don't want the players to start the season by thinking we have to do better. To do better is to finish fourth, but to finish fourth is not the aim."  
Who will be the fourth man?
Mourinho revealed United had settled on a "nucleus" of four transfer targets for this summer. So far, Zlatan Ibrahimovic has arrived up front and Eric Bailly has joined from Villarreal in central defence, with the Borussia Dortmund playmaker Henrikh Mkhitaryan expected to become their new No 10 in the coming days.
"We decided four targets," said Mourinho. "From that target we have three. Until we don't have the fourth, we are still working hard. When we have the fourth, I breathe, we all breathe."
The obvious area for the fourth addition is central midfield. It has been a problem position for United in recent years, and Sky sources have confirmed Mourinho is eager to re-sign Paul Pogba from Juventus. The 23-year-old, who is currently with France at Euro 2016, is expected to cost in excess of £80m.
Who was this bad news for?
Mourinho's preference for specialists over multi-functional players is good news for some but more worrying for others. Daley Blind surely belongs among the latter. An ally of Van Gaal's, there had already been speculation that the Dutchman could find himself out of favour under Mourinho and the new boss did nothing to dispel that notion here.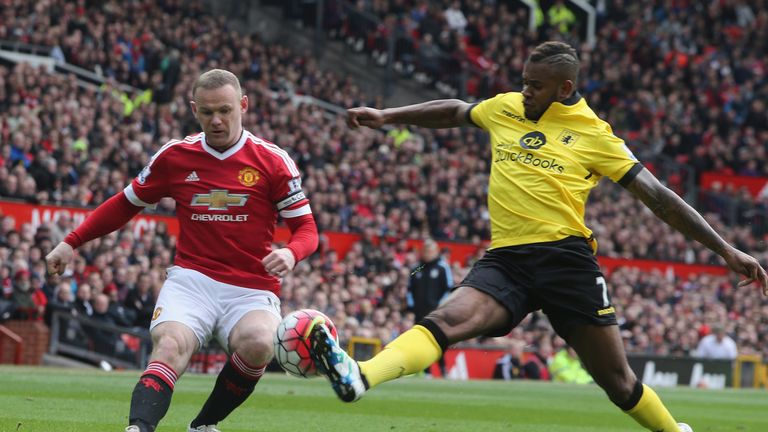 "I am more a manager that likes specialists and not so much the multi-functional players," said Mourinho. "When you are in trouble you need someone who can fill but basically I want specialists." Despite a positive season at centre-back, it would therefore be a surprise if Blind finds himself positioned there regularly during the forthcoming campaign.
Wayne Rooney cannot count upon his versatility either under the new boss. "You tell me his pass is amazing but my pass is amazing too without pressure," he added. "With me he will never be a No 6 or even a No 8." Rooney must instead compete for a forward position with the likes of Zlatan Ibrahimovic and the rest. So much for his transition to midfield.
Will youth get a chance?
Mourinho bristled when asked about his record with young players. The former Chelsea and Real Madrid manager has a reputation for overlooking academy products, so there have been question marks over how he would he fit in with the club of the Busby Babes and the Class of '92. One of the bright spots of Louis van Gaal's reign, after all, had been his use of youngsters such as Marcus Rashford.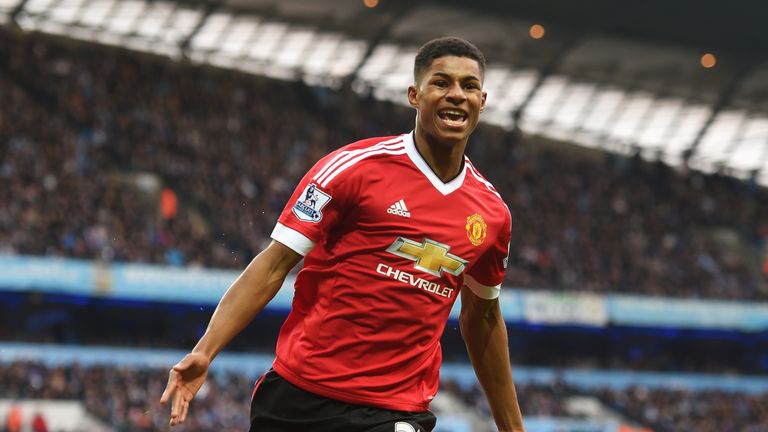 Mourinho was prepared for the line of questioning. "You know how many young players I have promoted to the first team from academies?" he asked, leafing through a pre-prepared document on the desk in front of him. "Forty-nine." He repeated it several times for emphasis.
He insisted he promotes young players "because of conviction and decision" rather than necessity - a comment which could be construed as a dig at Van Gaal - and he also argued it's more difficult to blood youngsters when you are competing for "big targets" such as the Premier League title.
Mourinho's defiance suggests he won't change his approach at United. But while Van Gaal's youth-dominated line-ups could be a thing of the past, this was also an obvious attempt to show that he is not averse to fielding young players he feels deserve it on merit.