Manchester United have secured the world record transfer of Paul Pogba, but Sky sources understand their pursuit of the midfielder goes back three years…
Sky sources understand dialogue opened between Ed Woodward and the player's agent Mino Raiola almost as soon as he became the executive vice chairman. Since those first discussions, United have kept close watch on a player they allowed to leave for just 1.5m euros, noting Pogba's rapid progression over the past three seasons and making him a priority to sign this summer.
But this hasn't been an easy deal to complete, few are when such huge fees are involved and while the scouting has been exhaustive, so too has the past two months of intense negotiations with Juventus and the player's representatives. This arduous process has left the power-brokers at Old Trafford as relieved as much as delighted to have got this one over the line.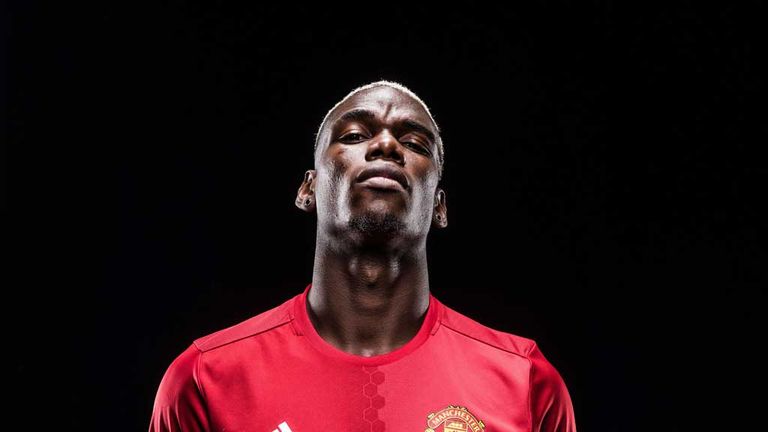 Raiola's developed a reputation for hard bargaining and getting the best for his clients and after signing two of his players already this summer in Zlatan Ibrahimovic and Henrikh Mkhitaryan, United knew that it was not going to be plain-sailing to get Pogba out of Italy and back to England.
United have paid more than any club has ever paid for a player, but the reality of putting such a deal together involved hours and hours of face to face discussions with Raiola and his lawyer.

Image rights, tax matters and contract specifics are all areas that Woodward and his team have become familiar with over the past three years as he looks to reshape United. Sky sources understand Raiola's fee was an obstacle, but it was Juventus that finally ended up paying him. In many respects the Serie A champions were determined to drive a hard bargain, but getting their president, Andrea Agnelli, to finally accept a figure of 105m Euros was one of the easier aspects of deal.
Sky sources understand Pogba's exit back in 2012 was not as divisive and unhappy as it seemed at the time and, if it had been, then there would have been no hope of luring back to a place that he's called "home".
Sky sources also understand another potential threat to the process of bringing the 23-year-old back to Manchester was the lure of Real Madrid, with the Spaniards making their presence felt right up until the very latter stages. For United to have succeeded in signing Pogba, when faced with the spending power of Madrid and their French manager Zinedine Zidane, makes it an even more satisfying achievement for Woodward and Jose Mourinho and perhaps the first time a young global superstar has chosen Old Trafford over the Bernabeu.
When you add Real's looming transfer ban to the mix, and the prospect of Europa League football rather than the Champions League, you can understand why there's a lot of pride on the red side of Manchester and not just for breaking that record transfer fee, perhaps this is the moment the Premier League has been waiting for to show the world that La Liga won't have it all its own way in the seasons to come?
The past decade has seen the Glazer family attempt to put United on an even footing with the powerhouses of Madrid and Barcelona and this may be seen as a serious indication that their tactics are working.
But it's also a sign that the appointment of Jose Mourinho brings with it more than a change in focus on the pitch. David Moyes would have loved to have had the financial backing that's been witnessed this summer, while Louis Van Gaal was keen to spread his resources among a number of players following the stellar signing of Angel di Maria which proved disastrous for all parties.
Mourinho wanted Pogba as one of his "Fantastic Four" and must have been delighted to learn that his new employers were equally intent on doing everything necessary to make the Frenchman a focal point of his United team. His next key decision is when to unleash the world's most expensive player on the Premier League.