Exclusive: Paul Pogba says it was right time to join Manchester United
Last Updated: 20/08/16 9:32am
In an exclusive interview with Sky Sports' Thierry Henry, Paul Pogba says it was the right time for both himself and Jose Mourinho to join Manchester United, and insists the Portuguese manager's status in the game helped his decision.
Pogba re-joined United for a world-record £89m fee from Juventus earlier this month, having left the club in 2012 under Sir Alex Ferguson.
His second United debut should come at Old Trafford on the first Friday Night Football of the season against Southampton, live on Sky Sports 1 from 6.30pm, and Pogba says the timing has been perfect for both parties.
"He helped with things," Pogba told Henry ahead of Friday Night Football. "You see a big coach like him, who has done a lot and has won everything, and when he comes here, takes the players and wants to go back to winning.
"I played four years in Italy, if he'd come two years after I'd left [United], maybe I wouldn't have come, I would have stayed at Juve.
"I think it was the right time for him to come, and for me to come back."
Pogba missed out on United's first Premier League game of the season through suspension, a 3-1 win at Bournemouth, and the Frenchman can't wait to get going at United.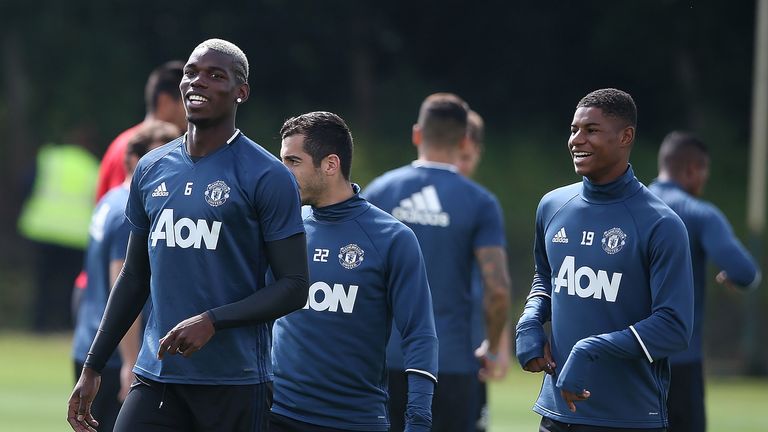 He told Henry he feels good both physically and mentally, and that the mix of running and working with the ball in training has been "perfect".
"It's been great, I came here and trained hard. They made me train alone because I didn't play the first game. They made me run, and I really like this because I'm used to this at Juve.
"Physically and mentally I feel great. The training has been good. I've touched the ball a lot too, I wasn't used to this anymore. The training is perfect."
Pogba played as a holding midfielder for the majority of France's Euro 2016 campaign, which ended with a final defeat by Portugal in Paris, and though he says he can perform in that position, he prefers being higher up the pitch.
"I would say midfielder on the left [is my best position]. If you play a three I can play on the right of left, but I feel more comfortable to play on my left.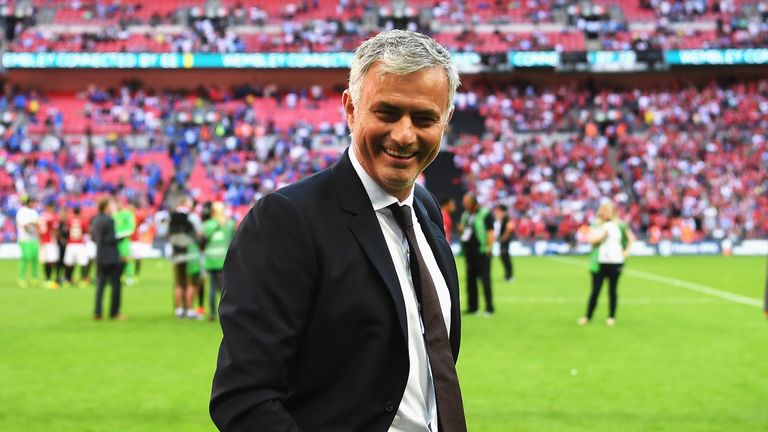 "I can do it [holding midfielder], but I feel more comfortable a bit higher."
Remember, you can watch Friday Night Football from 6.30pm on Sky Sports 1, and Sky Sports customers can sign in to watch in-game clips from Old Trafford.
Jeff Stelling and Rachel Riley will be joined at Sky Studios from Henry, Jamie Redknapp, Jamie Carragher and Ryan Giggs.
Watch the interview on Friday Night Football on Sky Sports 1 from 6.30pm, or On Demand throughout the weekend