No guarantees Zlatan Ibrahimovic will stay at Man United, says his agent Mino Raiola
By Michael Kelleher
Last Updated: 27/02/17 6:36pm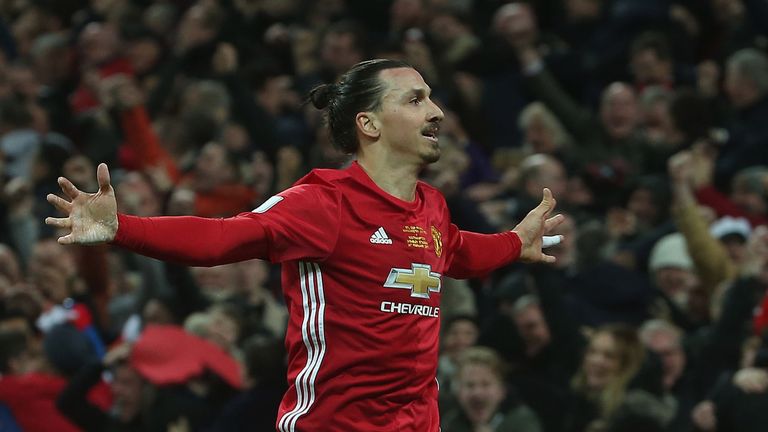 Zlatan Ibrahimovic's agent Mino Raiola has refused to rule out the possibility of the striker leaving Manchester United this summer, saying "anything could happen".
The Swede took his goals tally for the season to 26 on Sunday as his double helped United seal a dramatic 3-2 victory over Southampton in the EFL Cup final.
Ibrahimovic has established himself as a firm favourite with United fans since joining on a one-year deal from Paris Saint-Germain in July, and has the option to stay for a second year.
Manager Jose Mourinho has gone on record saying he wants Ibrahimovic to be at Old Trafford next season but added: "I never beg for a player to sign a contract."
Raiola, who also represents Paul Pogba and Henrikh Mkhitaryan, was noncommittal when asked about Ibrahimovic's future.
Raiola told talkSPORT: "I never speak about contract details with the press - I think that's something between the player, the club and myself.
"I think we should keep it that way and just enjoy the moment and we'll see what happens next year."
When asked if he expects him to be at United next season, Raiola added: "I don't disclude anything. Anything can happen and we will see what happens.
"We're now concentrated on the next cup. This was a very important cup and very emotional for him, for me and for Mourinho too.
"So let's just try to give the fans some more cups."
Now 35 years old, Ibrahimovic is entering the twilight of a career that has seen him win major trophies in Holland, Italy, Spain, France and now England.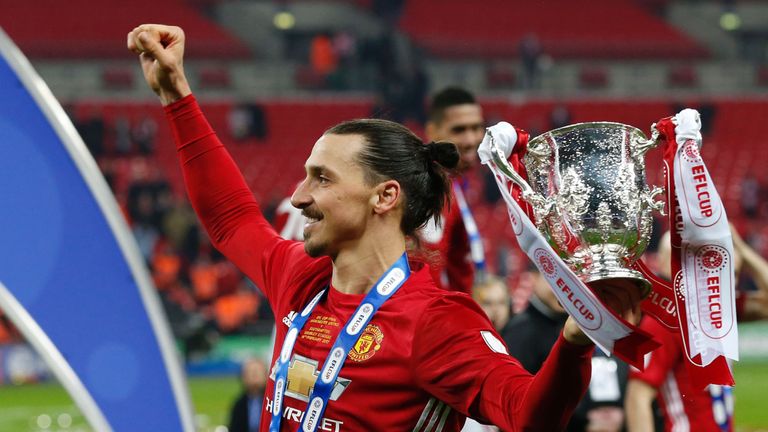 Some questioned if he was capable of making such an impact for United given his advanced age but he is enjoying silencing the doubters and warned there is more to come.
Ibrahimovic said: "I know I look good. I feel fresh. I feel good. I feel like an animal. I feel like a lion. I feel in good shape. I train hard.
"People who know me from the locker room know that I train very hard. I have an objective every season I go into.
"And to reach that objective I need to train hard and I need to suffer when I train - that is how I achieve what I achieve.
"I'm from the old school where they work hard and get what they get from doing the hard work, not like the new school where it is easy to get what you want.
"In my head I'm never satisfied - I always want more. I'm hungry to do more. That is my mentality. I'm not satisfied with what I'm doing - I always want more.
"This is my 32nd trophy (though two Serie A titles were stripped from Juventus due to the Calciopoli scandal). I've been in five different countries, I've been in the best clubs in the world and I'm repeating every year, what I am doing. This is another chapter in my career."
New customers: Grab a NOW TV Sky Sports Month Pass for £20pm for the first two months and catch a blockbuster period of live Sky Sports action. No contract.