Zlatan Ibrahimovic was Manchester United's hero in the EFL Cup final win over Southampton on Sunday - but are Jose Mourinho's side too reliant on the Swede?
Ibrahimovic's match-winning double at Wembley took his tally to 26 goals in all competitions this season. No other Manchester United player is in to double figures.
The 35-year-old, who is out of contract this summer, has also played more minutes than any of his team-mates, and has created more chances than any other United player.
But is there a danger Ibrahimovic is carrying his team-mates? Gary Neville believes he is - and says at some point further down the line Mourinho will have to find some way of replacing not only the striker's on-field contribution but also his personality.
"He has to play every game at the moment," Sky Sports pundit Neville said on Monday Night Football.
"I've seen it over the years at United, they need players that have huge personality and character. You think of Bryan Robson or Roy Keane or Cristiano Ronaldo, even Wayne Rooney from three or four years ago when he was playing every single week.
"You look at Paul Pogba, who I don't think is playing particularly well, who has got a big personality, but I think of Ibrahimovic and Rooney leaving potentially in the next 18 months, and there's a huge void there to fill.
"Ibrahimovic is definitely carrying them at the moment. The other players on his team will look at him in the tunnel and they'll just feel confident by him being there.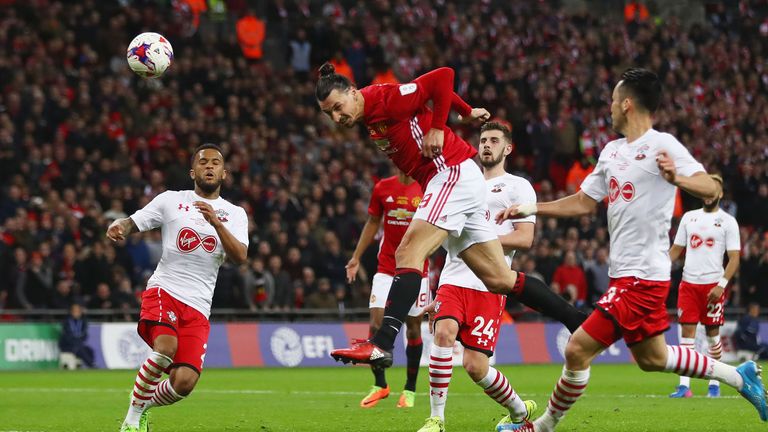 Ibrahimovic is definitely carrying them at the moment.
Gary Neville
"Over the last three years, United have lacked personality and character. In him they've got someone who believes and does everything he says he's going to do.
"Jose Mourinho needs to look at how he replaces that personality and that character at some point in the next 18 months because he's unbelievable at what he's doing at that club at the moment."
Jamie Carragher was also full of praise for Ibrahimovic, who joined United on a free transfer in the summer.
The Sky Sports pundit says the former Barcelona, Juventus and AC Milan star has silenced any critics with his immediate success in the Premier League.
"I think it's unbelievable what we're watching," said Carragher.
"Throughout his career there was always a feeling in England that maybe he was a flat track bully. In Champions League games against English teams it never quite happened for him. But to think, after 30 years of age, he has got over 200 goals.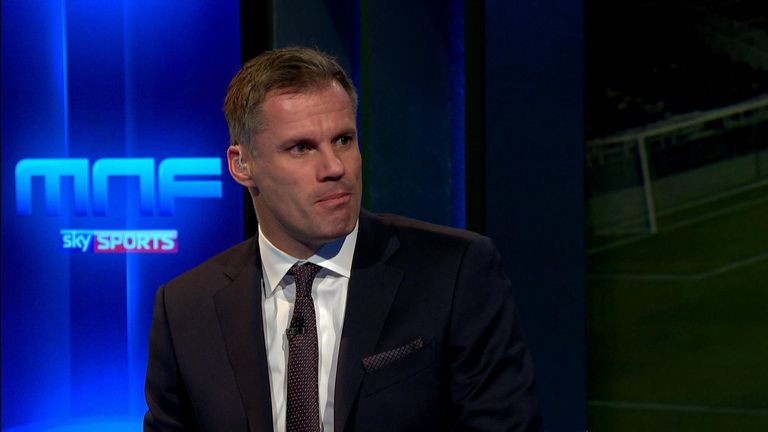 We're watching something special.
Jamie Carragher on Zlatan Ibrahimovic
"Will he be able to cope with the demand of the Premier League? He told us he would and he's proved to be correct.
"For him to be carrying one of the biggest clubs in the world, Manchester United, at his age, in the most difficult position on the field, I just think we're watching something special.
"You only wish we had him in the Premier League 10 years ago."
Watch Man Utd v Bournemouth live on Sky Sports 1 HD from 11.30am on Sky Sports 1 HD & Sky Sports Mix