Man Utd manager Jose Mourinho praised a "solid" Luke Shaw performance after he played an hour during Sunday's win against Sunderland.
The Portuguese manager recently said the 21-year-old was way off challenging for a starting place in the United first team.
But he made the first XI for the Nissan Super Sunday victory against Sunderland, playing 61 minutes and assisting the second goal and Mourinho was complimentary.
"I told him it was a very solid performance," the manager told Sky Sports. "He didn't make mistakes, he was confident on the ball and he was focused so easy for me to tell him it was good, solid performance.
"He came off because he had a yellow card and the crowd was putting pressure on the referee. We fear that situation but the performance was quite solid."
United maintained the pressure on Manchester City in the top-four race with the Stadium of Light victory, and Mourinho was pleased.
"The result was good. We reacted to the results of yesterday because Man City and Liverpool won and it left us in a position of 'yes or no?' and it was a yes," he added.
"When you play against a team that is sad, if you score before, the game is almost over because it is difficult to react.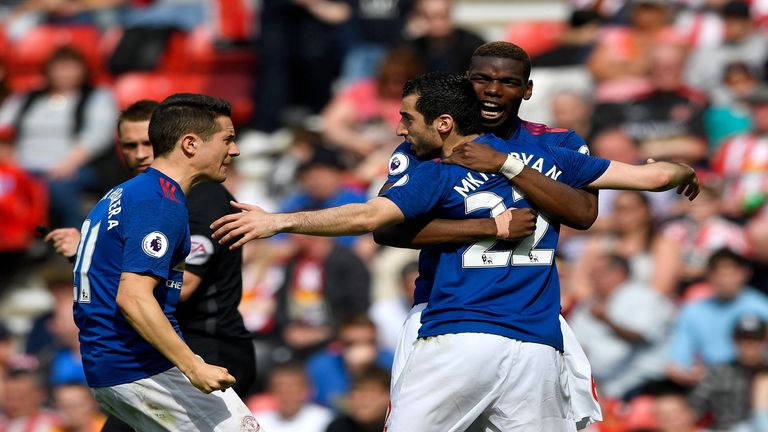 "They fought hard, they gave everything they could but you could feel that negative feeling around a team who is close to relegation. We controlled the match and with the second goal immediately, it was finished.
"The game was obviously open with the 0-0 but we were in control quite easily but that control was without danger. We had a couple of situations but no more than that and we were playing quite compact and solid. We controlled the game well.


"We could have played a bit better but maybe we felt that the game was in the pocket. The beautiful weather that we are not used to playing football in and with this temperature, the game was played with a slower intensity but we found lots of space in the second half with one player more on the pitch.
"We could probably get a different result but the three points was important thing now."
While Shaw was in the starting side, David de Gea was left out for with a hip injury and Sergio Romero took his place.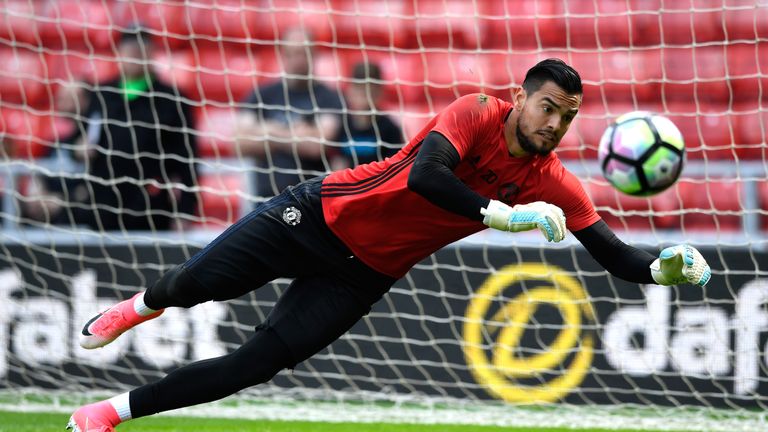 "For some reason, I am playing him in a competition that has, for us, become a big competition. The Europa League is big for us," he said.
"With the Community Shield and EFL Cup in the pocket, the Europa League is the only competition we can win. Sergio Romero is playing because he is a very good at the moment, he is confident and we trust him so I knew that it wouldn't be a problem for us to play him."
Sky customers can now upgrade to Sky Sports and get 12 months for just £18 per month. Upgrade now!