Jose Mourinho expresses solidarity with Dortmund after attacks
By Mark Crellin
Last Updated: 12/04/17 7:30pm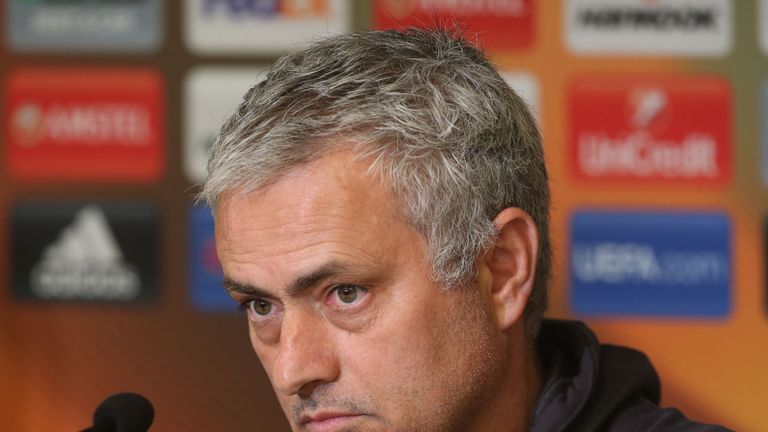 Manchester United manager Jose Mourinho has expressed his solidarity with those impacted by Tuesday's Dortmund bomb attack.
But Mourinho says he will not allow the incident to disrupt his team ahead of Thursday's Europa League quarter final at Anderlecht.
Three explosions occurred as Borussia Dortmund's team bus made its way to Signal Iduna Park on Tuesday, with defender Marc Bartra requiring surgery after an attack that saw the Champions League quarter-final first leg against Monaco postponed until Wednesday.
UEFA said "security procedures will be enhanced accordingly wherever needed" ahead of Wednesday's matches, while Thursday's Europa League quarter-finals will also pose a security issue.
United's trip to Belgian side Anderlecht is among those games but Mourinho vowed not to be thrown off kilter by the Dortmund attack.
"Well, I try not to think much about it," said the manager on Wednesday. "I try to focus on our job and to focus on what we love, which is to play.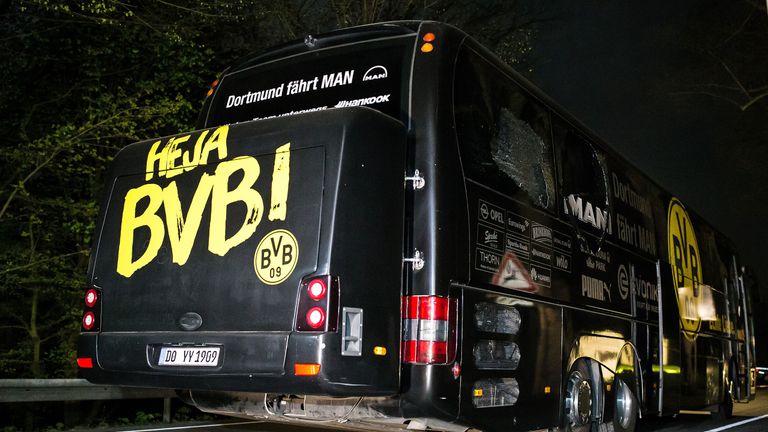 "This is a quarter-final and we have to be focused on it and that's what we are trying to do.
"Obviously, there is solidarity with what happened yesterday, with the player that cannot play today, with the people that were scared.
"We have to trust the people that are working for our security. We have to believe that the match will just be what people want it to be, which is a very good match.
"I repeat, I try just to focus on the football."
Anderlecht posted a warning to supporters on the eve of the match, reiterating the safety measures which will be in place on Thursday.
A statement from the Belgian side said: "On the eve of the UEFA Europa League game against Manchester United, we would like to remind supporters of the security measures that are still in force at the Constant Vanden Stock stadium.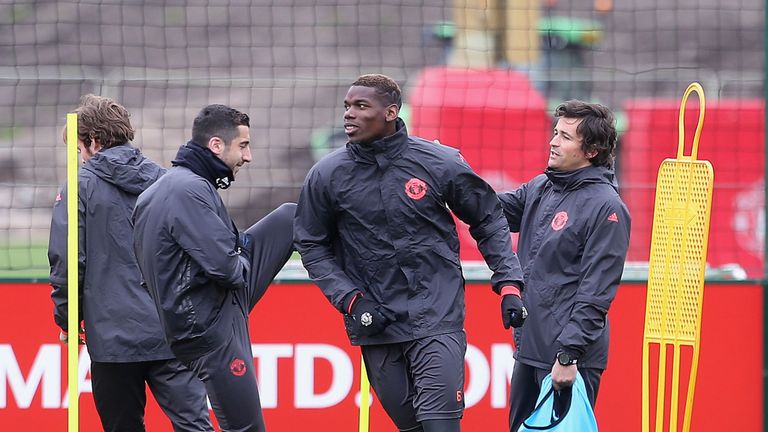 "These measures were taken in consultation with the Pro League, the police, the football team and the fan federations.
"Backpacks, handbags and plastic bags will not be allowed. There will be no organised deposit to accommodate them. This measure will apply to everyone, a zero tolerance applies.
"At the entrance of the stadium, all fans will have to undergo a systematic and thorough search, so we kindly ask all of our fans to come to the stadium well in advance."
Sky customers can now upgrade to Sky Sports and get 12 months for just £18 per month. Upgrade now!