Zlatan Ibrahimovic has vowed to come back from his knee injury and says "giving up is not an option".
The 35-year-old and team-mate Marcos Rojo suffered what Manchester United called "significant knee ligament damage" during Thursday's Europa League win over Anderlecht at Old Trafford and neither are likely to play again this season.

Ibrahimovic's one-year deal at United expires this summer and manager Jose Mourinho fears the Swede's recovery will be "really, really hard" given his age but the former Barcelona and AC Milan striker says injuries will not decide his future in the game and he has vowed to return.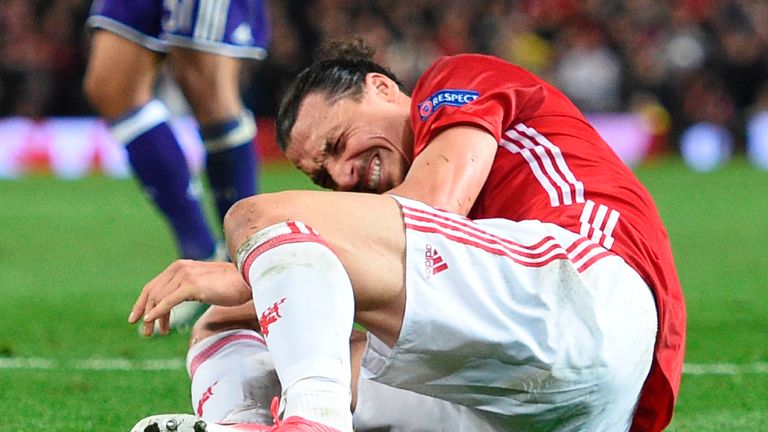 "First of all, thank you for all the support and love," he said in a post on his Instagram page. "It's no news I got injured so I will be out of football for a while.
"I will go through this like everything else and come back even stronger. So far I played with one leg so it shouldn't be any problem.
"One thing is for sure, I decide when it's time to stop and nothing else. Giving up is not an option. See you soon."
United's players warmed up ahead of their win over Burnley at Turf Moor in shirts with either Ibrahimovic or Rojo's name adorned on the back and went on to record a 2-0 victory that enhanced their top four prospects.